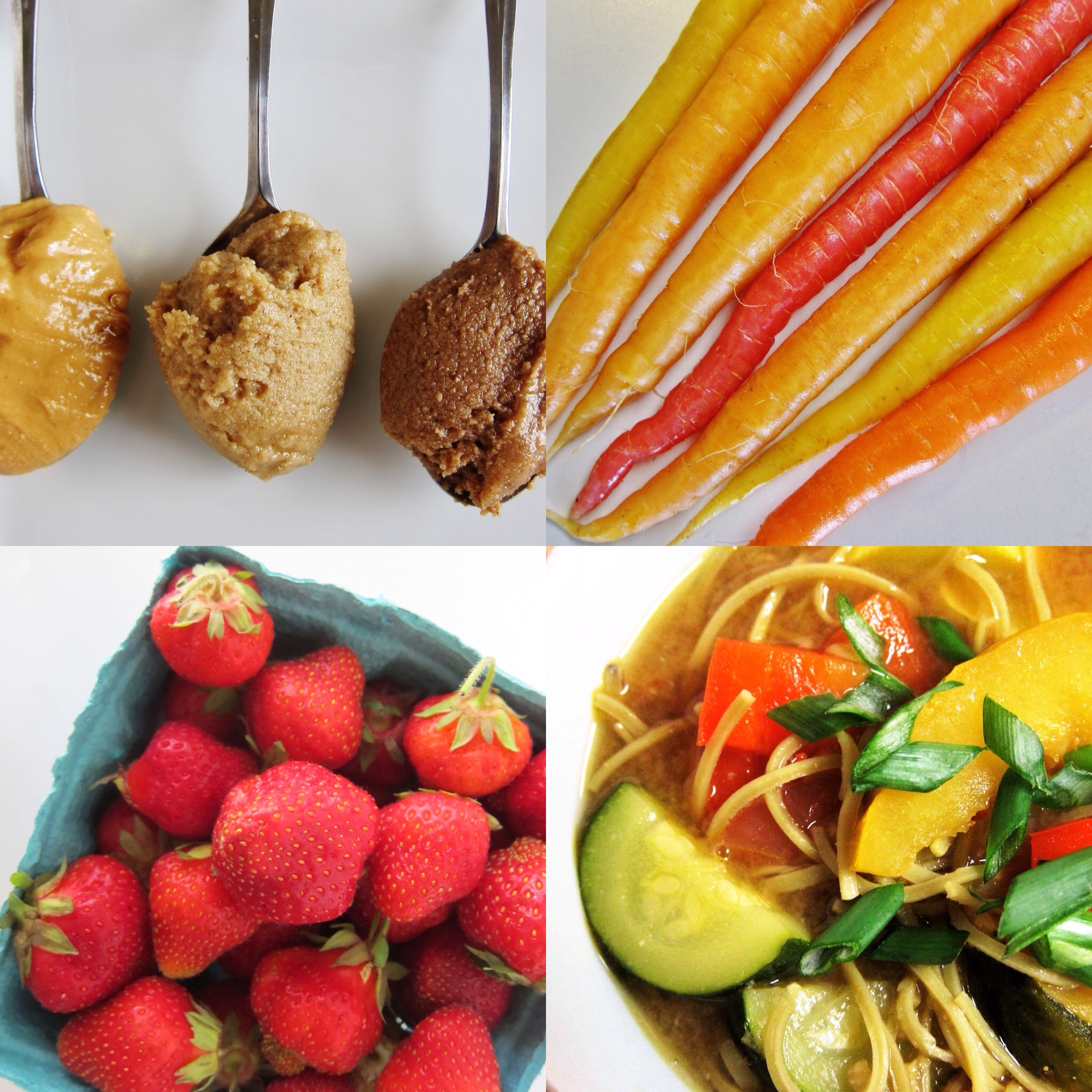 My Vegan Pantry and Quick Meal Ideas
Happy Earth Day!  One huge thing you can do to help the planet is to go vegan.  It uses far less resources than meat and dairy production to grow things like lentils.  The biggest excuse I hear from people trying to go vegan, or plant based is that they don't have time to cook, and they don't have the right ingredients.  So today I am sharing with you how I manage to have time to cook every day and what is in my pantry. Because having a well stocked pantry is really important in order to cook things on the fly and quickly.  I have been making my own meals at home since I was in college, and I hardly ever go out to eat because it is expensive, and an indulgence.  So, I have been coming up with quick things to make for dinner in under an hour for most nights.  I reserve the items that take longer for special occasions and weekends.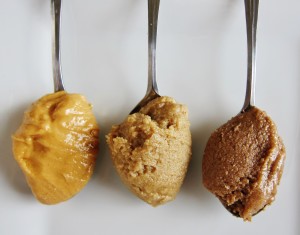 These are the staples I keep in my pantry, yours may look a little different depending on what you enjoy making most, but these are the things that I always have to have on hand, and always replace when they run out so I always have them.
dried beans (including chickpeas, black beans, and white beans)
dried lentils (red lentils and French lentils)
aquafaba (the liquid of chickpeas, canned or cooked, used for replacing eggs)
Seeds: chia seeds, hemp seeds, ground flax seeds
raw nuts (walnuts, almonds and pecans, cashews)
dried shredded coconut
raw nut butters (peanut butter, walnut butter, cashew butter, almond butter and coconut butter)
organic gluten free rolled oats
quinoa
raw buckwheat groats
gluten free pasta I like Explore Asian because it is made from beans
Seasonings: dried herbs, spices, tamari
apple cider vinegar
miso paste
tempeh
vegan protein powder (I like Sprout Living)
gluten free flour
oils: coconut oil, olive oil, avocado oil
Sweeteners: coconut sugar, maple syrup
dates
good quality vegan dark chocolate (I either make my own, or buy Luv chocolate chunks or Lily's chips).
organic canned tomatoes and tomato paste
frozen fruit (bananas are good for smoothies, but I like to keep berries on hand as well)
Those are the shelf stable items I keep on hand. I buy most of them in the bulk section at the local health food store, but it pays to shop around and compare prices to know you are getting the best deals.  To make things easier on myself I make cooked beans on the weekend in a large batch, then freeze in smaller portions so I can pull them out when needed.  Also, when I do so, I save the chickpea liquid so I can have aquafaba for baking. If you are not willing to cook your own beans, you can always buy them canned, they are still relatively cheap. I also make my nut butters myself when I have extra time on my days off, I find it is cheaper and they taste better. You can see plenty of recipes for nut butter HERE.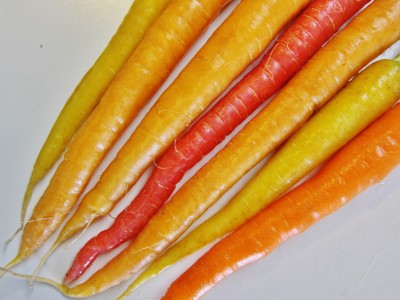 As far as produce goes, I write down the items I will be needing for the next week, and go grocery shopping one day a week.  If you write down the items you need, you will stick more to your list, saving money and time at the store, and also be able to make dinners throughout the week and know you have the items on hand so you don't have to worry about making extra trips when you don't have time.  As far as produce items go, I tend to buy a lot of yams, because they are so versatile, you can cube them up and toss them into soups, make fries, roast them and stuff them.  Also greens are always on my list.  I make a lot of salads, and toss them into soups or pasta dishes making sure I get some every day.  The rest of my list varies depending on what I am going to be making.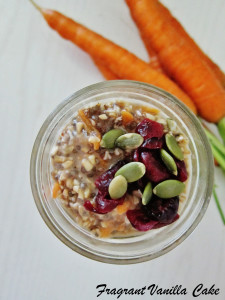 For making quick breakfasts every day, nothing beats overnight oats or chia porridge (if you don't do oats).  My favorite overnight oat recipe is simple, just oats with some sweet spices, chia seeds, flax seeds, and protein powder. If you mix it before bed, it is ready for you in the morning, but I just mix mine after I work out about 45 minutes before I am going to eat and let it sit while I shower and get ready for work.  Really the one I make most of the time is only about 1 minute hands on time which we can all spare. No excuses for not eating breakfast now! Of course if you are more of a smoothie person, those are quick as well.  Just be sure to add some protein or something substantial to it so it keeps you full.  Here are a few fast breakfast recipes:
Peanut Butter and Jelly Overnight Oats
Carrot Cake Overnight Oats
German Chocolate Chia Porridge
Matcha Almond Chia Porridge with Pomegranate
Blueberry Muffin Batter Smoothie Bowl
Banana Cream Pie Smoothie Bowl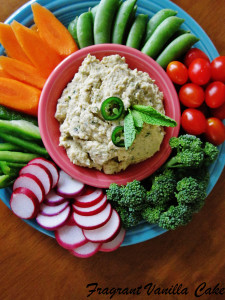 As far as snacks go, I make things in large batches and keep them on hand for during the week when I get hungry.  Hummus and energy balls are my favorite things.  They take little time to make, but I am happy to have them there when I just open the refrigerator later in the week.  Hummus keeps for two weeks in the refrigerator, and I freeze the energy balls so they last a long time (but I usually end up eating them all that week because I love them). If you want something quick that you do not have to make, nuts are always a quick snack (I learned that from my Mother who always keeps a baggie of almonds in her purse).  Or, slice up an apple or some celery and eat it with a little nut butter.  When having a snack, you want to make sure it has some protein along with the carbs so that you do not get hungry right away.  Here are some of my favorite easy to make snacks:
Raw Fruit and Seed Energy Hearts
Raw Peanut Butter Chocolate Chip Energy Bars
Raspberry Oat Energy Bites
Raw Matcha Energy Bars
Roasted Sweet Potato Hummus (serve with veggies or crackers)
Spicy Jalapeno Mint Hummus (serve with veggies or crackers)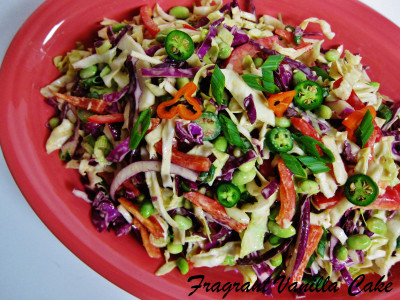 For lunch, at the beginning of the week, I bake a pan of cubed tempeh that I have marinated in tamari, cider vinegar, garlic and a little olive oil (just toss it with those 3 ingredients just enough to coat, baked at 375F for about 30 minutes).  I then pair that with salads for lunch, usually slaw because it holds up well.  I make a big batch of that at the beginning of the week, and assemble my lunches so all I have to do is take them with me to work.  Of course tempeh and salad may not be your thing, but figure out what your thing is that keeps well, make it at the beginning of the week and you are good to go!  You want something with a little protein if you are having something like a veggie salad so that it is satisfying and balanced.  Here are a few good recipes for lunch that are quick and keep well:
Simple Hemp Noodles (you can pair with cooked garbanzo beans, or tempeh for more protein)
Chipotle Chickpea Salad Sandwiches (don't assemble until the day you want to eat, make components ahead of time)
Roasted Beet Quinoa Salad with Chickpeas
Fiesta Carrot Salad (pair with a protein like black beans or tempeh)
Raw Emerald Rice Salad
Spicy Peanut Slaw with Edamame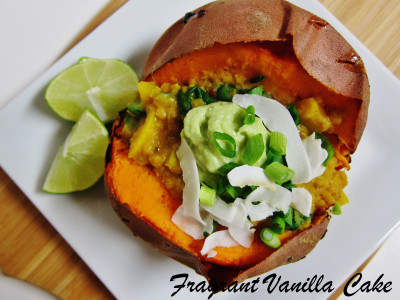 Dinner is the time of the day when I want to make something fast and it usually is not made ahead of time.  I like to make things like roasted stuffed yams, soups or pastas because they require little hands on time.  This is where you end up using the items in your pantry like the beans you cooked ahead of time, or the canned tomatoes to make a quick sauce or add to soup.  Lentils are a staple in my diet, because they cook up faster than beans, especially the red ones.  I love a good stew made with them.  Here are a few of my favorite easy to make dinner recipes:
Italian Veggie Lentil Soup
Roasted Sweet Potato and Chickpea Salad
Quinoa Veggie Bowl with Lemon Almond Sauce
Red Lentil Dal Stuffed Yams with Avocado Lime Cream
Veggie Edamame Noodle Bowl
Creamy Chipotle Yam and Black Eyed Pea Pasta (you can replace the black eyed peas with black beans if you like)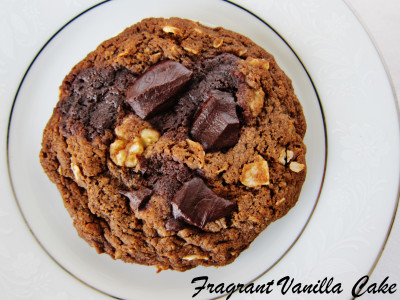 For dessert honestly, I snack on what I am making for the blog so while I am working basically.  But of course I know you all need some easy dessert ideas, because you can not go into a vegan diet feeling deprived!  I never feel deprived.  The truth is most things can be made vegan!  To save time, make the easy recipes like cookies when you don't have as much time, and save things like cakes for the weekend when you have more.  Also, things like cookies and brownies freeze well, so if you make a batch, freeze some for later!  This helps with portion control too.  If you want something more simple and lighter, fresh berries with vegan yogurt or coconut whipped cream (just chill a can of full fat coconut milk overnight, scoop the thick part off of the top, place it in a chilled bowl, and beat together with about 1 tsp maple syrup until fluffy), or some vegan dark chocolate is always a good option. Here are a few quick dessert ideas:
Vegan Mississippi Mud Cookies
Vegan Salted Caramel Date Cookies
Mini Vegan Dark Chocolate Hazelnut Brownies
Vegan Cookie Dough
Raw Samoa Macaroons
Raw Mocha Crunch Pecan Butter Cups (use your favorite nut butter in place of the pecan if you like)
I hope I have inspired you to try cooking vegan foods for yourself at home. It really does get easier the longer you do it, and you figure out what you need to buy and keep stocked.  You will find that you save money in the long run, and get healthier if you eat these whole ingredients in recipes.  If you did not enough in this post as far as recipes go to float your boat, I have a whole blog to check out of course.  But I would also recommend visiting these websites for great easy vegan meal recipes:
Vegan Richa
This Rawsome Vegan Life
The Vegan 8
The Full Helping
One Green Planet
(Visited 100 times, 1 visits today)