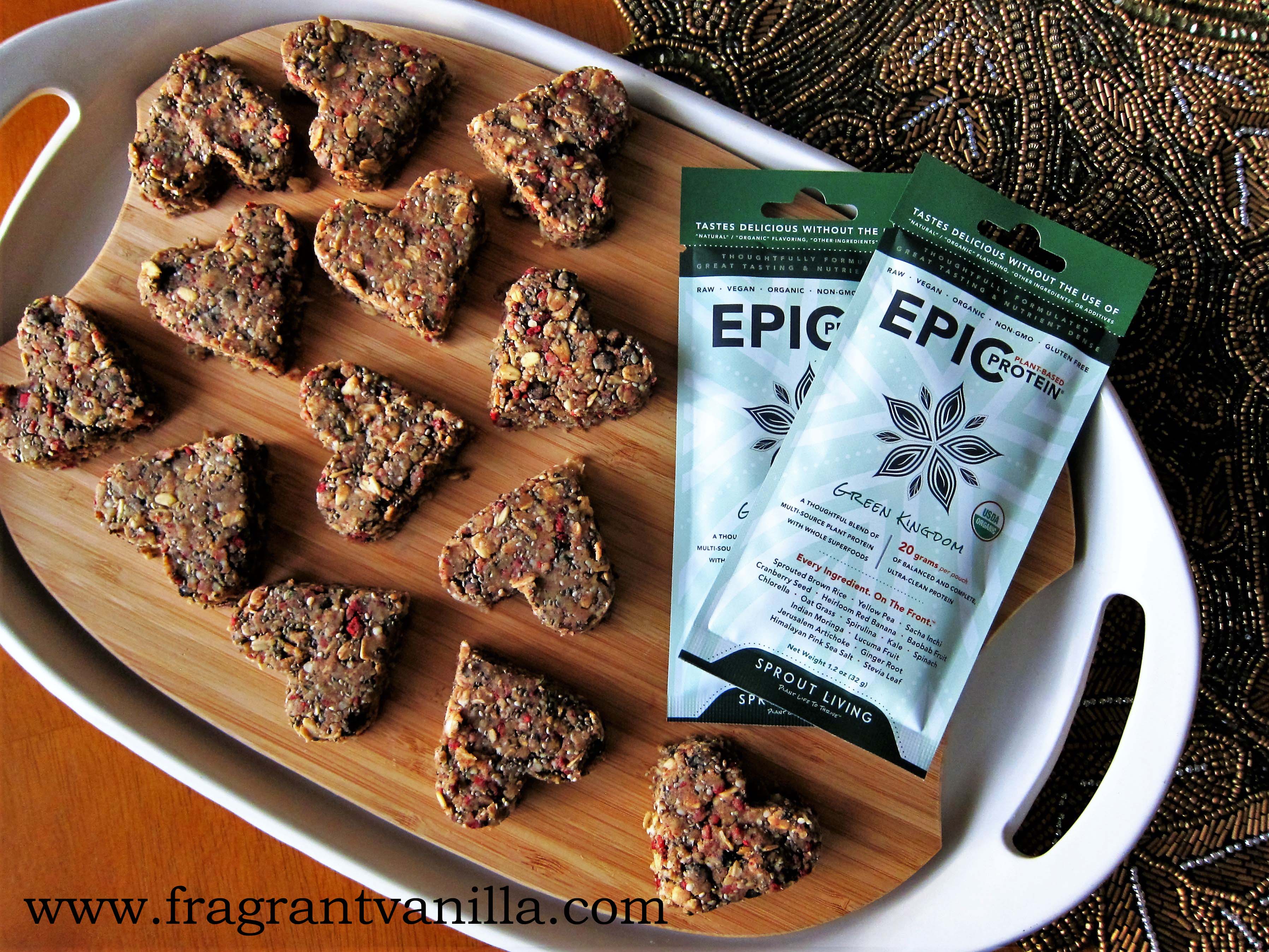 Raw Fruit and Seed Energy Hearts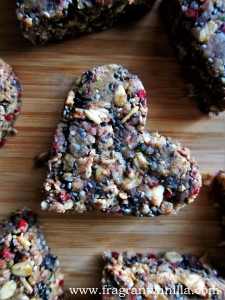 Do you ever have one of those days where you are rushing around so much, and so focused on your work or tasks you are involved in, that you forget about having a snack and realize you are super hungry?  Like so hungry your stomach feels like it is eating itself, and you need something ASAP?  Well it happens to me a lot, I am a very focused person when I want to get something done, and will not rest or enjoy myself until I do.  Well, That is where little snacky snacks I prepared in advance and stashed away come in handy.  It is awesome to just be able to grab something at that point to boost your energy.  And, I made some little energy bars earlier this week, just for those times.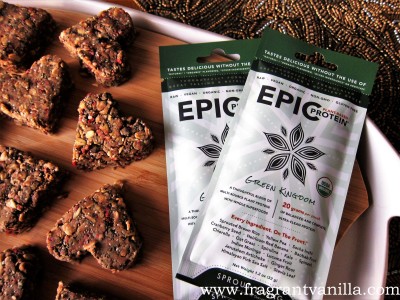 Sprout Living has awesome protein powders, but really my favorite is the Epic Green Kingdom. It tastes fruity and sweet.  I love it just mixed into water for before and after my workouts, but it is really good in things like energy bars.  Which is what I used it in this time. They give the bars a little extra protein boost.  Really, these bars I made are packed with good stuff.  Chia seeds and hemp seeds for healthy omega 3 oils and protein, raw almond butter for more protein and nuttiness, and dried raspberries and blueberries for antioxidants.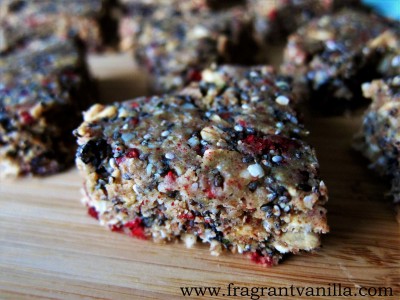 The best part besides the fact that they are satisfying and healthy is that they taste wonderful!  When I was making them, I ate about 3 because I happened to be hungry, and they were really good.  Forget about those "Eat a Snickers..." commercials.  You don't need that processed stuff to spike your blood sugar.  You have these delicious bars to keep it stable until your next meal!
PS: Don't forget to enter my Sprout Living Giveaway!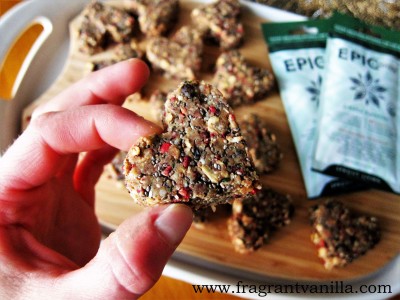 Raw Fruit and Seed Energy Hearts
Makes 16
½ cup raw rolled oats
¼ cup chia seeds
¼ cup hemp seeds
1/3 cup dried raspberries
¼ cup dried blueberries
2 scoops Sprout Living Epic Green Kingdom Protein Powder (about 1/4 cup)
2-3 Tbsp raw coconut nectar (depending on how sweet you like it)
½ cup raw almond butter
½ cup raw coconut butter, warmed to liquid
Mix together all ingredients in a bowl, until well distributed.  Press into a ¾ inch thick rectangle on a piece of parchment, and use small heart cookie cutters to cut into hearts. Set those back on the parchment, and place in the freezer for about 30 minutes.
(Visited 124 times, 1 visits today)