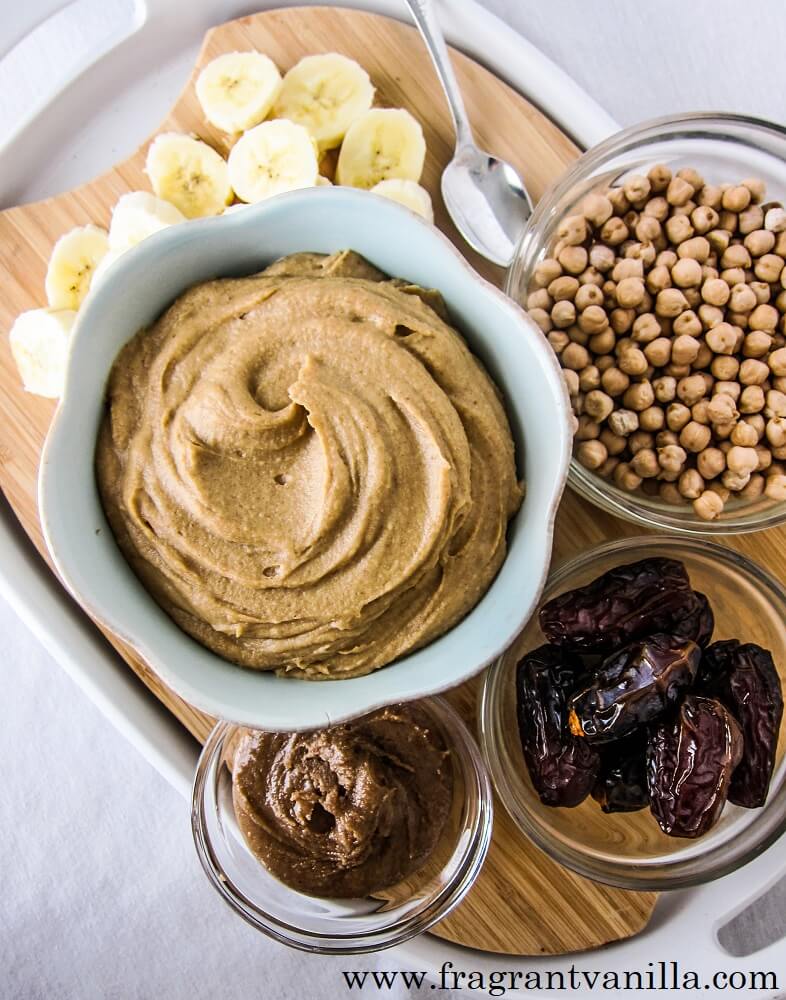 Salted Caramel Dessert Hummus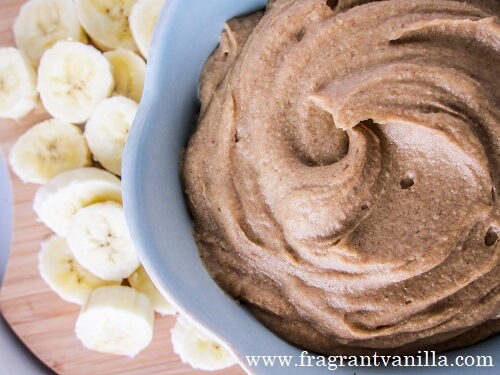 Chickpeas are a staple in my kitchen.  Every week I cook off a huge batch of them, about 10 cups and I use them throughout the week for recipes.  I used to cook them and freeze them in portioned out containers, but I always use all of them up within the week now so there is no need to.  No offense to other beans, but they are what I use most, because they don't taste as beany to me.  I use them in things like salads, soups, and hummus of course, but I also like them in dessert applications.  I have made several vegan cheesecake recipes that included them in place of cashews and they turned out awesome!  I also love making dessert hummus.  I love savory hummus, but dessert hummus is what I have been making lately because why not have something that tastes like sweet dessert but is actually healthy and contains fiber and protein too?!  I am always trying to get the best nutritional bang for my buck, even with desserts.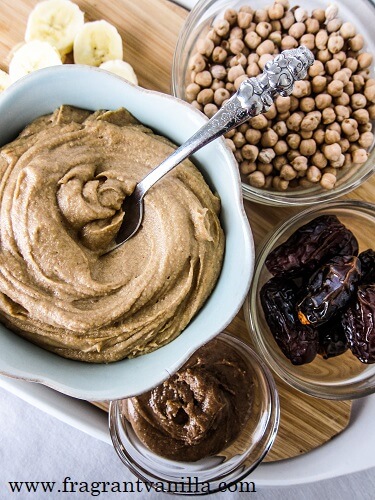 It was really simple to make, only 6 ingredients that buzzed up silky smooth within 2 minutes in my high speed blender.  I love it when recipes take no time at all to make.  If you have cooked chickpeas on hand already this is a breeze! It actually happens to be fruit sweetened too, it gets its caramel flavor from dates, one of my all time favorite ingredients, and a must for any vegan caramel I make.  They are after all, nature's caramel and about as natural as you can get when it comes to sweeteners.  I added in a bit of pecan butter which I think has a bit of caramel flavor too, and it was perfect!  If you don't have pecan butter though, no need to rush out to the store to get some, just use some almond butter instead, it will still be good.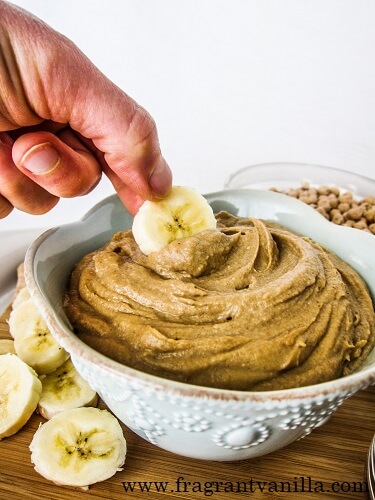 The hummus was super delicious!  So good you could just eat it with a spoon like pudding, but It was amazing on banana slices, and I think it would be good with most fruit.  Or of course, you could enjoy it on toast, or with crackers or pretzels like regular hummus is.  If you are a caramel fan, or adventurous hummus fan, this is a must try!  What is your favorite type of hummus?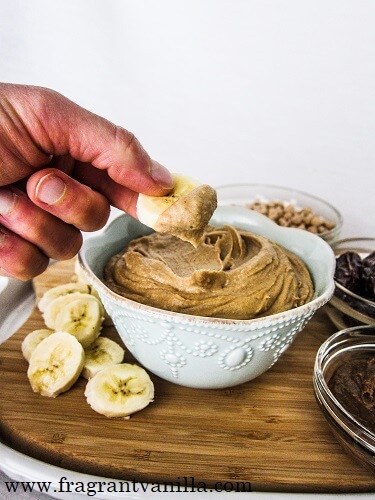 Salted Caramel Dessert Hummus
Makes about 3 cups
Ingredients:
1 1/2 cups cooked chickpeas
1 1/4 cups pitted medjool dates, soaked in filtered water for 30 minutes and drained
1 cup filtered water (or as needed)
1 Tbsp pure vanilla extract
1/4 tsp sea salt
1/2 cup pecan butter or almond butter
Instructions:
Combine all ingredients in a high speed blender or food processor and blend until smooth (adding a little more water if necessary).  Keeps in the refrigerator for 2 weeks in a sealed container.
(Visited 10,653 times, 1 visits today)