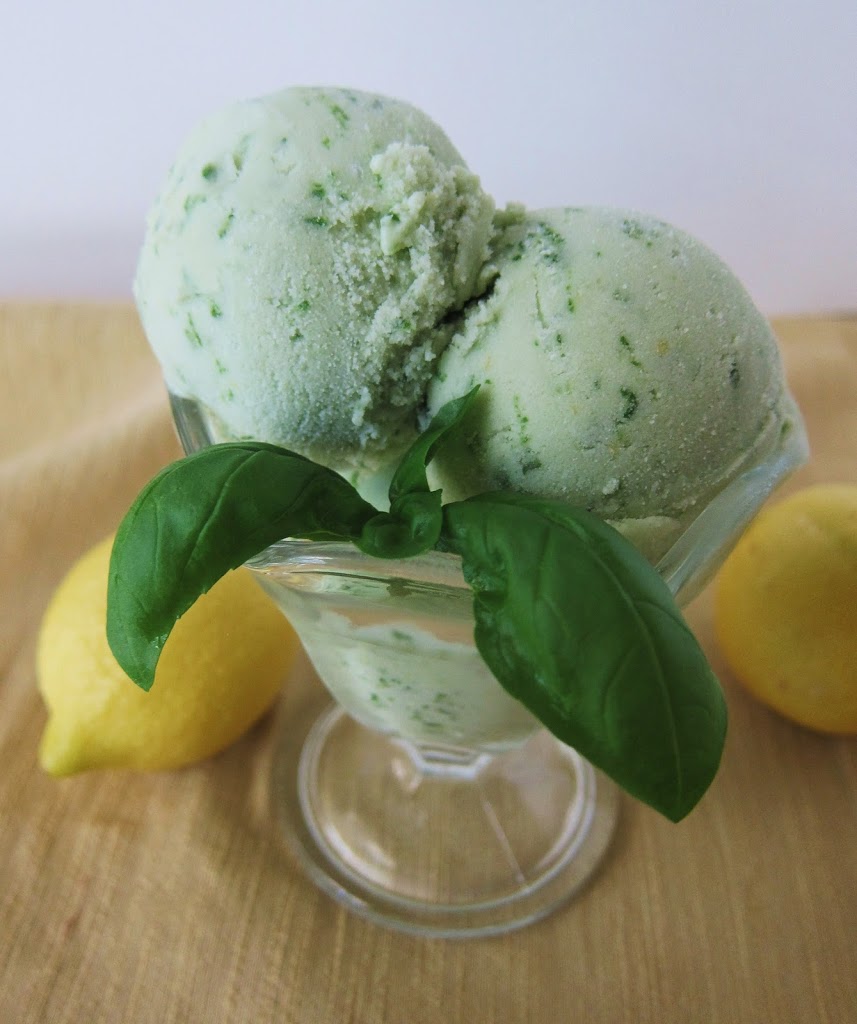 Lemon Basil Ice Cream
It was 102 degrees yesterday. It was a long week at work in a very hot kitchen. Things didn't all go as planned this week. But I could have cared less yesterday, because I was in a sparkly mood! Which is my way of saying I am in a really good mood. It was Friday, and knew I would have the next ten days off to enjoy myself! But, you know what put me in an even better mood yesterday, my Lemon Basil Ice Cream that I had made Thursday night! It was in the freezer waiting for me when I got home and I was ready to dive in!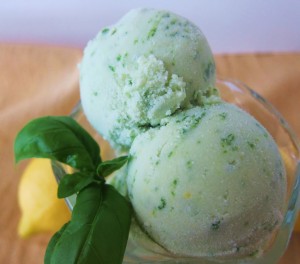 For those of you that think basil in ice cream sounds a little unusual, you are not alone, my own Mother told me it sounded very odd. But seriously, it was delicious! It was cooling and herby, sweet and a little tart with the lemon. So fragrant, and it reminded me of sherbert in a way.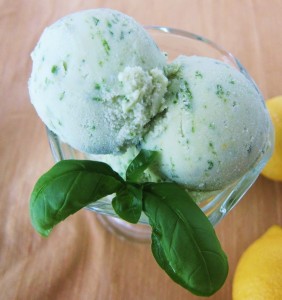 I had used my fresh basil from my herb pot and it could not have been a better match for the lemon coconut milk ice cream base. It was the most lovely color of green, and I think it would be amazing in the center of a chilled summer soup but I enjoyed it unadorned yesterday, and it was perfect! The perfect way to end my week that is! I hope you all have a wonderful weekend, are surviving the summer heat and staying cool!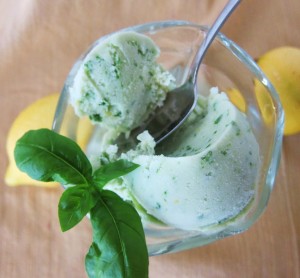 Vegan Lemon Basil Ice Cream


3 cups organic full fat coconut milk, chilled
1/4 cup fresh basil leaves, packed
3 Tbsp organic lemon zest
3 Tbsp lemon juice
3/4 cup agave nectar
1 Tbsp pure vanilla extract
2 tsp lemon extract
1/2 tsp sea salt


Combine all ingredients in a blender, and process until well blended. Pour the mixture into an ice cream maker and process according to package directions (mine takes about an hour, and is still a little soupy like the consistency of a malt, but firms up in the freezer later). Once processed, pour into freezable container with a lid, and place in the freezer for at least a few hours, or overnight to firm up for best results.
(Visited 8,946 times, 1 visits today)