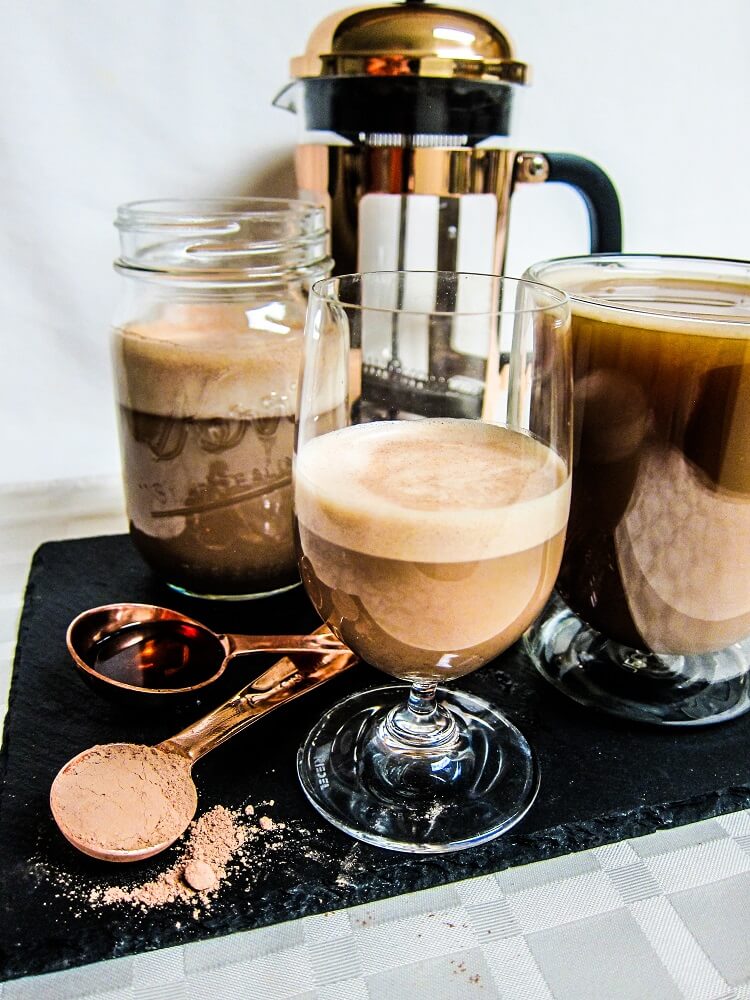 DIY Vegan Bailey's Irish Cream Liqueur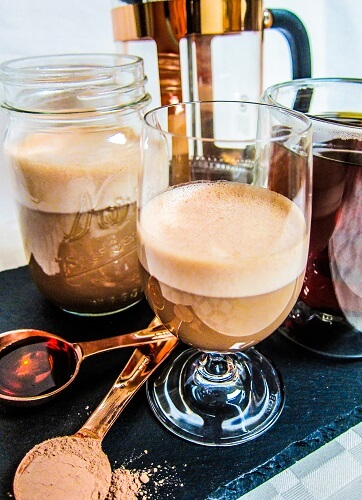 When I was in my early twenties, one of my favorite alcoholic things to drink was Bailey's Irish Cream. I mean, what's not to like about it if you are into sweet drinks? It basically tastes like really good melted ice cream with a hint of coffee and chocolate plus of course the burn of Irish whisky. Speaking of ice cream, it was amazing over ice cream as well. I wasn't very adventurous in my alcoholic beverages at that point and I hated beer back then, so that is what I would buy a lot. But then after I started caring about the amount of sugar and processed ingredients in things, I stopped drinking it and went for the healthier choices like wine.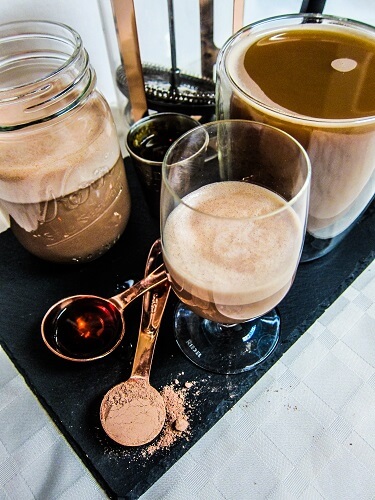 I noticed that they came out with a vegan version of Bailey's though, and I thought to myself, I should try making my own vegan version without a bunch of refined sugar in it. So I went for it! It was super easy to make, and I already had all of the ingredients on hand sans the whisky, but that was easy enough to pick up.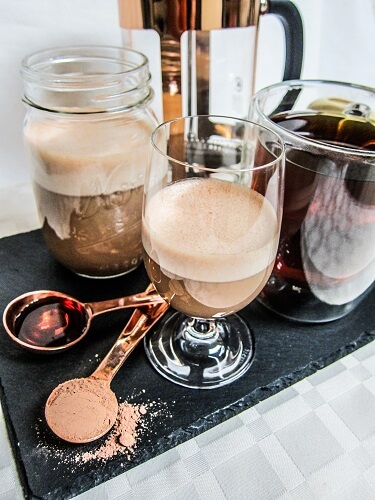 I wanted this to have a creamy base, but not be super thick. I thought about using coconut milk, but that can get clumpy and separate in the refrigerator and be hard to re-mix by shaking so I went for some extra creamy oat milk instead. I have it on hand for lattes, and it worked perfect! It was neutral enough that it tasted like I had used actual heavy cream in it. Where as sometimes coconut milk has a coconut flavor.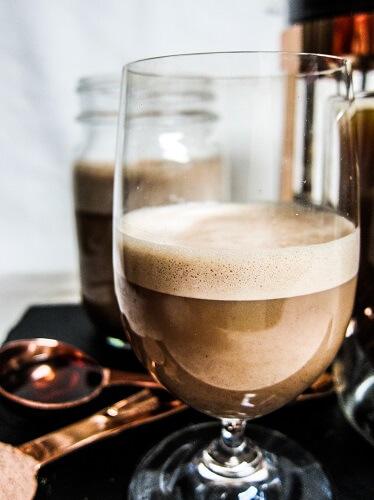 I also added some maple syrup, instead of refined sugar, and a hint of cacao powder, vanilla and coffee, as Bailey's has just a touch of those flavors. Once I added the whiskey, it tasted just like Bailey's! I seriously haven't had any in about 10 years, and it was soooo good! If you were ever a Bailey's fan at all, you must try this! Especially since St. Patrick's Day is coming up!
DIY Vegan Bailey's Irish Cream Liqueur
Makes about 5 cups
3 cups extra creamy Planet Oat oat milk (or other thick plain unsweetened non-dairy milk)
1 1/2 cups Irish Whisky (make sure it is vegan on Barnivore)
1/4 cup maple syrup
2 Tbsp cacao powder or unsweetened cocoa powder
2 tsp pure vanilla extract
2 tsp coffee extract
Instructions:
Place all ingredients in a blender, and turn the blender on low to start, then increase to a higher speed until everything is smooth and uniform in color.
Pour into a jar or bottle with a lid and keep in the refrigerator for up to 2 months. Shake well before using.
(Visited 6,930 times, 1 visits today)