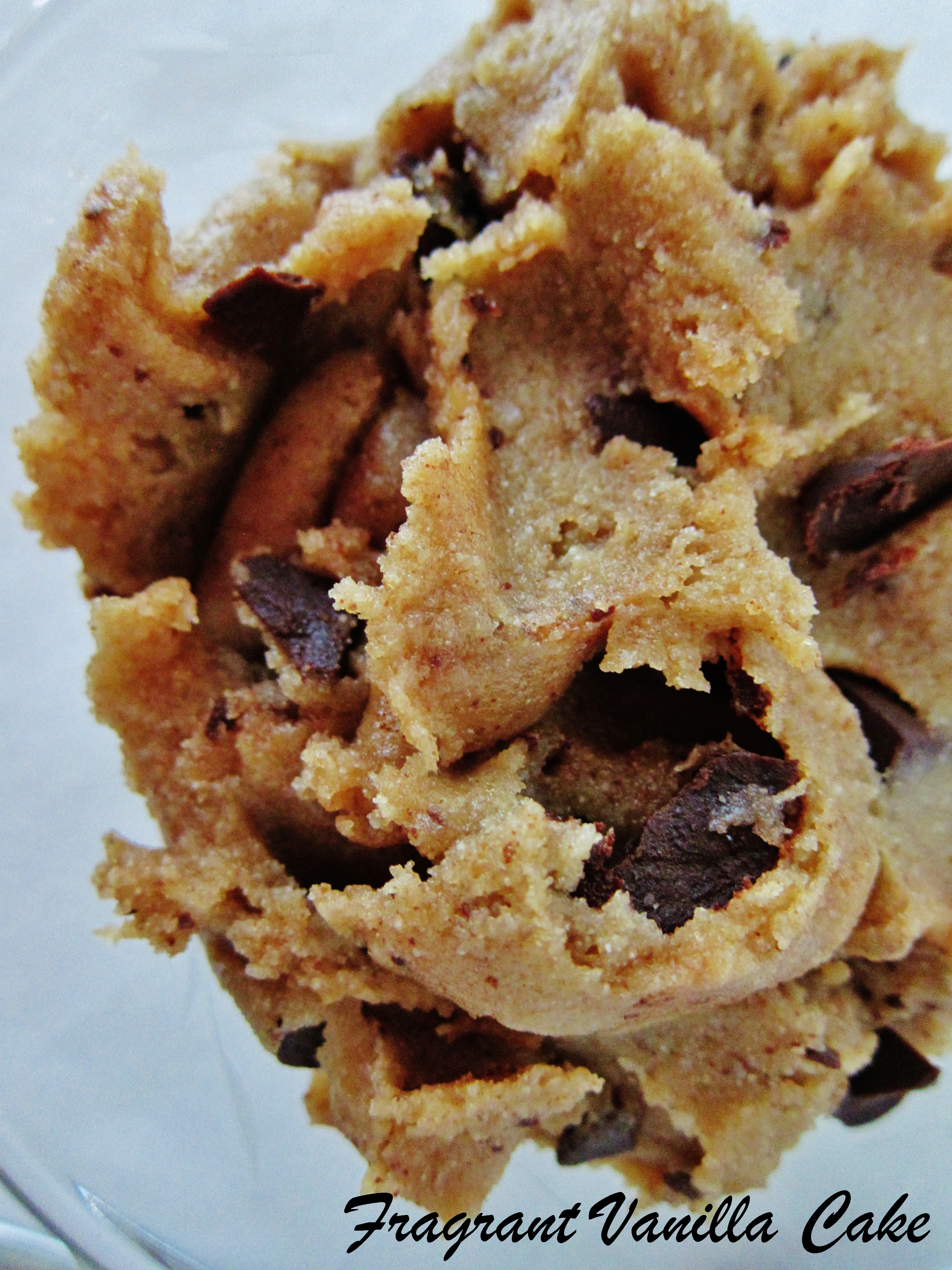 Vegan Chocolate Chip Cookie Dough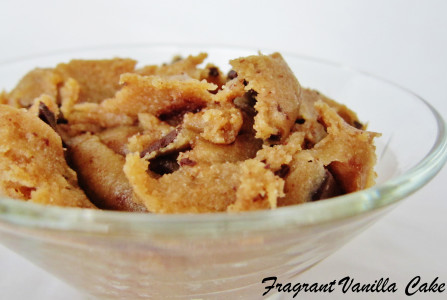 Sometimes my boyfriend Eric just looks at me and says "You are weird." and I say "So are you." Usually because I am doing something like making a funny face at him randomly or something.  We love it and that is what we appreciate about each other.  No judging going on here, I never worry what he thinks. Conventional things are boring.  I tend not to go that route when it comes to the things I enjoy.  I know cookies are meant to be baked.  But I still love the dough way more than the actual baked cookies.  I have thought many times about making a huge batch of dough just to eat it since I end up eating so much of it anyway while I make cookies.  So, finally I something a little different and just made the dough for the sole purpose of eating it.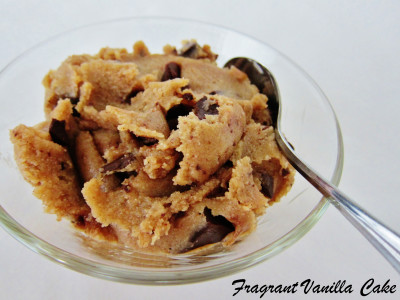 I know some of you totally know where I am coming from.  Those of you that love the dough more than the cookies as well. Just not the same once it is baked and hard you know?  That soft, craveable texture that melts slowly in your mouth is simply heavenly! I made the classic chocolate chip dough this time.  Because that is what my Grandma who was a cookie expert always made and I always sampled as a kid.  It always makes me happy.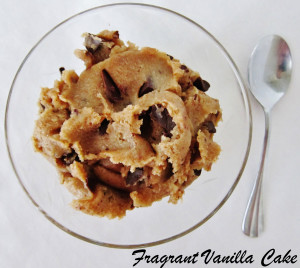 Good thing this dough is simple to make with few ingredients.  No slaving over a recipe here.  I actually used something a little unusual in it, sweet potato.  Why?  Because it is soft, sweet (so less sweetener added), and you will never even notice it is in this recipe since I used the white variety.  I used only the dates and sweet potato to sweeten this and it turned out plenty sweet.  You would have no idea this is vegan if I fed it to you and did not tell you.  It tastes so rich and delicious.  Enjoy with a spoon a little at a time (it keeps well for a week in the fridge), or maybe share if you are nice.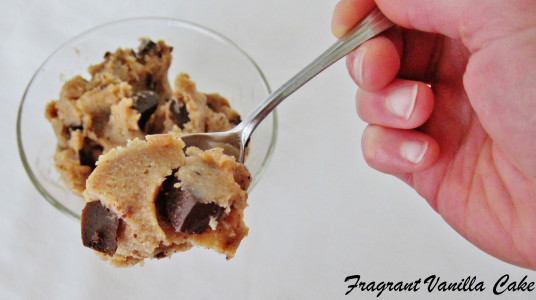 Vegan Chocolate Chip Cookie Dough
Makes about 1 cup
1/2 cup cooked sweet potato (I used Japanese sweet potato with white flesh)*
1/2 cup soft medjool dates, pitted
1/4 cup raw pecan butter or almond butter
2 tsp pure vanilla extract
1/4 tsp sea salt
1 1/2 cups brown rice flour (or gluten free oat flour)
3/4 cup vegan chocolate chunks home made or you can buy them HERE
In a food processor, combine the sweet potato, dates, pecan butter, vanilla and sea salt and process until completely smooth.  Add the rice flour and process until well combined and smooth.  Scoop into a bowl, and stir in the chocolate chunks.  Enjoy!
*I cooked my sweet potato by poking holes in it, then roasting in a 400F degree oven for an hour (time for roasting varies depending on how big the potato is).
(Visited 90 times, 1 visits today)