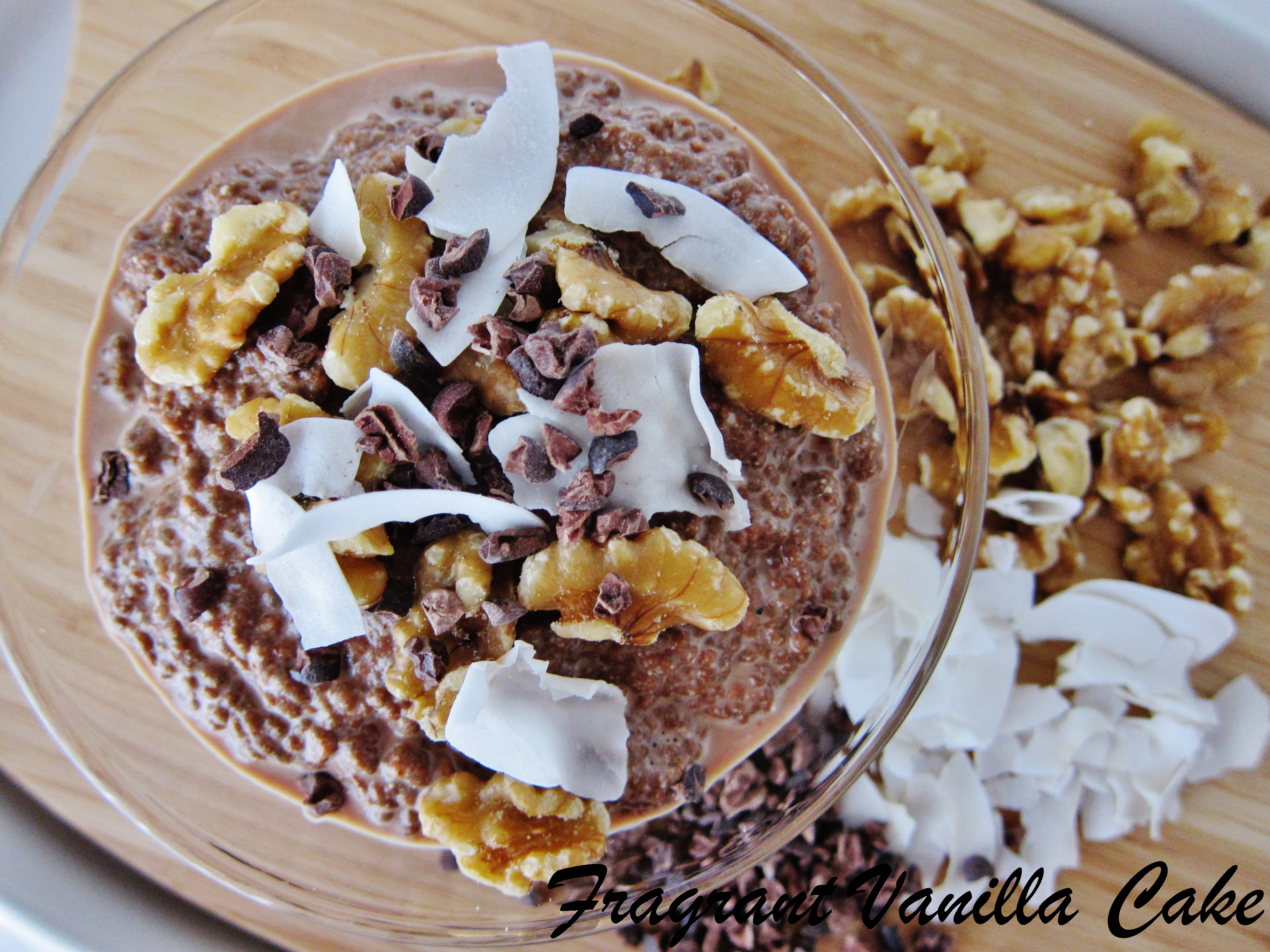 Raw German Chocolate Chia Porridge
I always have some sort of porridge for breakfast during the week, whether it be oatmeal or chia porridge.  I am pretty plain with it most of the time, with the chia porridge simply using coconut water and topping it off with bananas and ground flax seed.  But sometimes I like to give it a little pizazz and make something that will make me excited for breakfast.  Like chia seed porridge with a flavor!  Like German chocolate!  Which is what I decided to make last week.  Something a little decadent and something that would be more exciting than my usual bland breakfast.  The best part is it can be made the night before so no rushing in the morning to prepare it!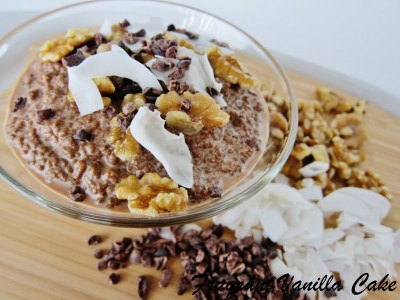 I used a coconut milk base made chocolaty with raw cacao and sweetened with date paste for a little bit of a caramel flavor.  Then I topped it off with the things I would use in German chocolate cake, walnuts and coconut like in the frosting, plus more cacao nibs for some intense chocolate crunch action.  I am a big texture person, so it was important for me to have crunch topping off my soft chia porridge for me to really enjoy this as much as I possibly could.  It was simply heavenly.  I will leave it at that!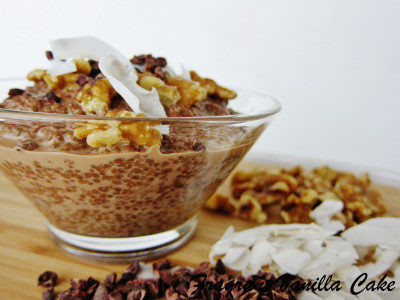 Raw German Chocolate Chia Porridge
Serves 2-3
2/3 cup chia seeds
2 cups raw coconut milk
1/2 cup raw cacao powder
3 Tbsp raw date paste or maple syrup
1 tsp pure vanilla extract
Toppings:
raw walnuts, large flake coconut and raw cacao nibs
Whisk together the chia seeds, coconut milk, cacao powder, maple syrup, and vanilla in a bowl until well combined.  Let sit at least 30 minutes at least or cover and refrigerate overnight.  When ready to serve, top with walnuts, coconut and chia seeds!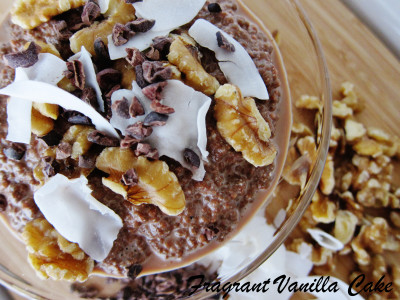 (Visited 176 times, 1 visits today)