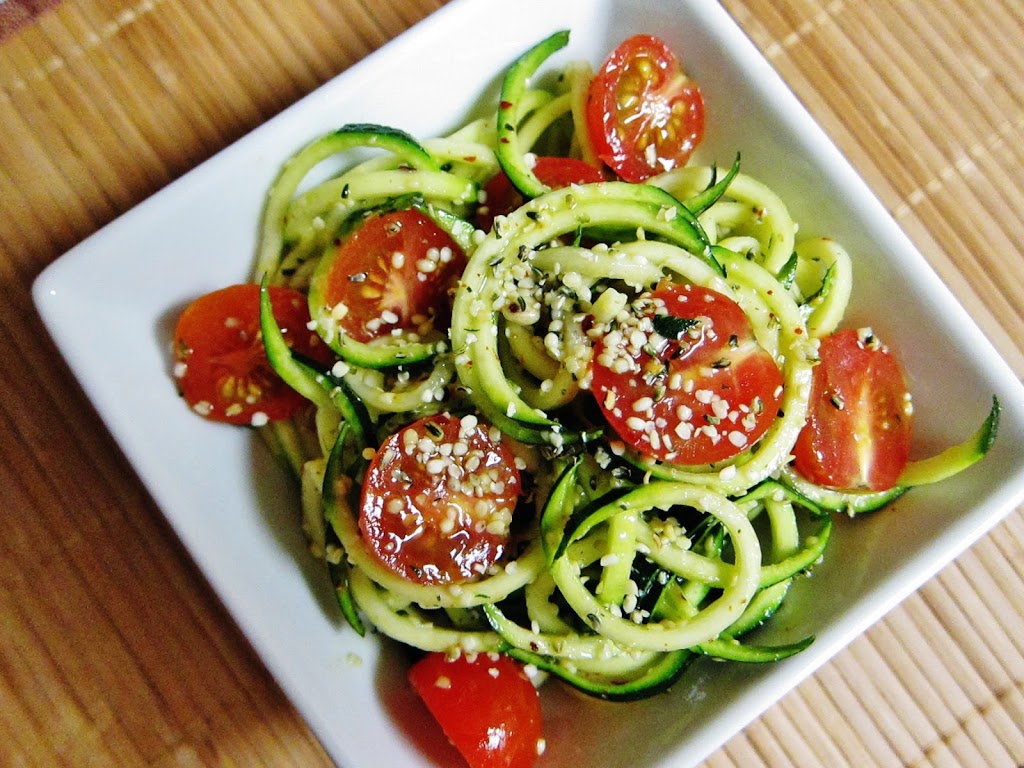 Simple Hemp Noodles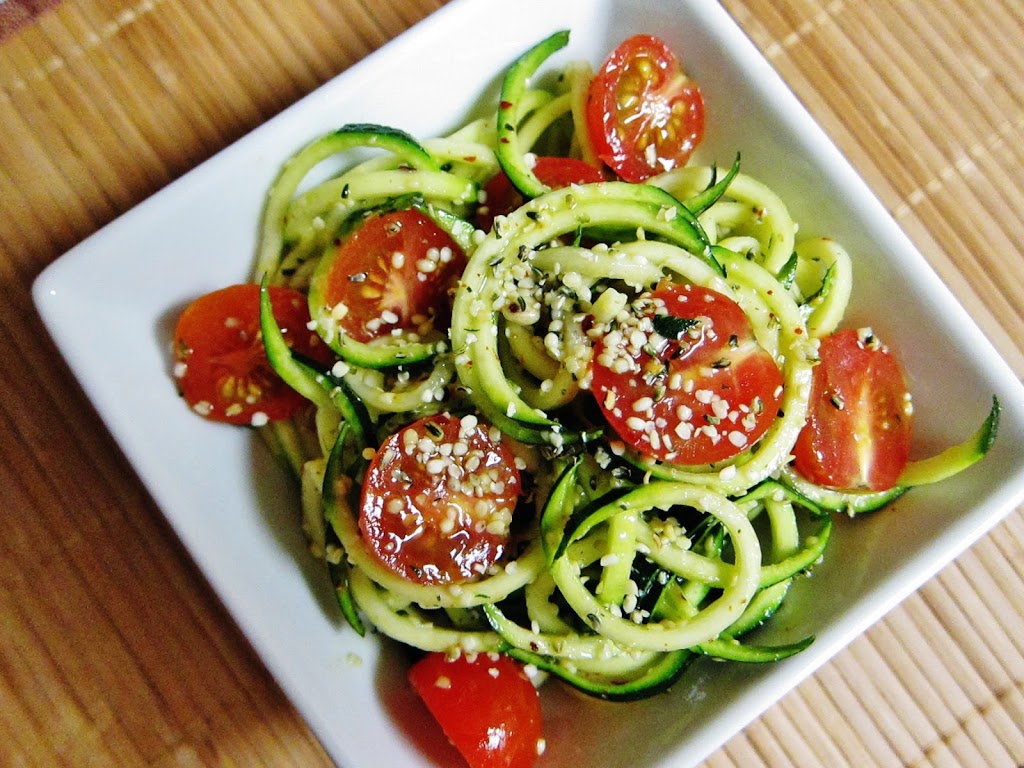 When it comes to lunches and a lot of times dinners, I want something delicious but I do not feel like putting in the effort to make something elaborate. Like last weekend when Eric and I had just arrived home from a long walk out in the snow and I had recipes to type up but not really any time for a big recipe for my lunch. Enter this delicious concoction I made...Simple Hemp Noodles. Literally less than five minutes and I was enjoying something that was crave worthy to my taste buds.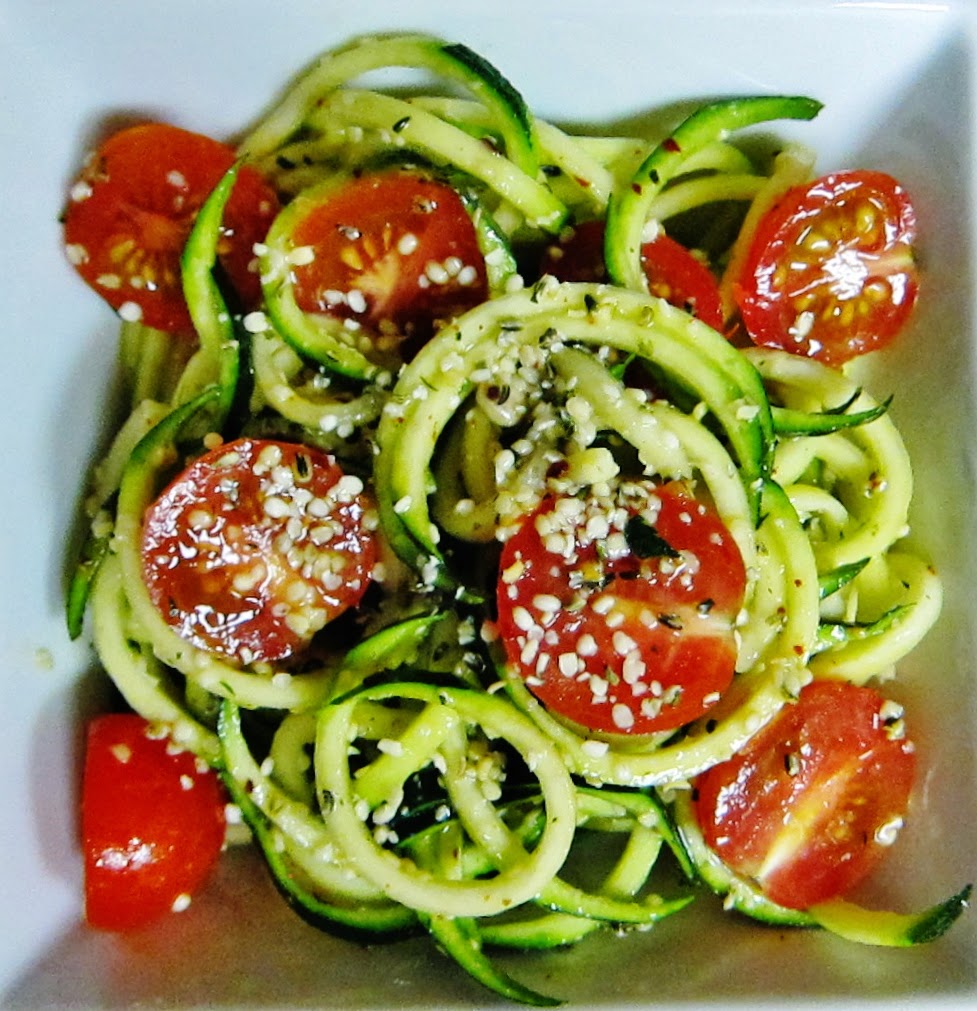 I gotta be honest, I wasn't sure how the hemp oil would taste in a dish like this as one of the main ingredients because it has sort of an interesting flavor to it and I usually just take a Tbsp a day to get my healthy oils in not put it in things. However I was pleasantly surprised, it was so good in this! I combined lemon juice the hemp oil, a touch of red pepper flakes and some sea salt and tossed them with some zucchini noodles, hemp seeds for protein and ripe cherry tomatoes and OMG was this ever good! I will be making this a lot.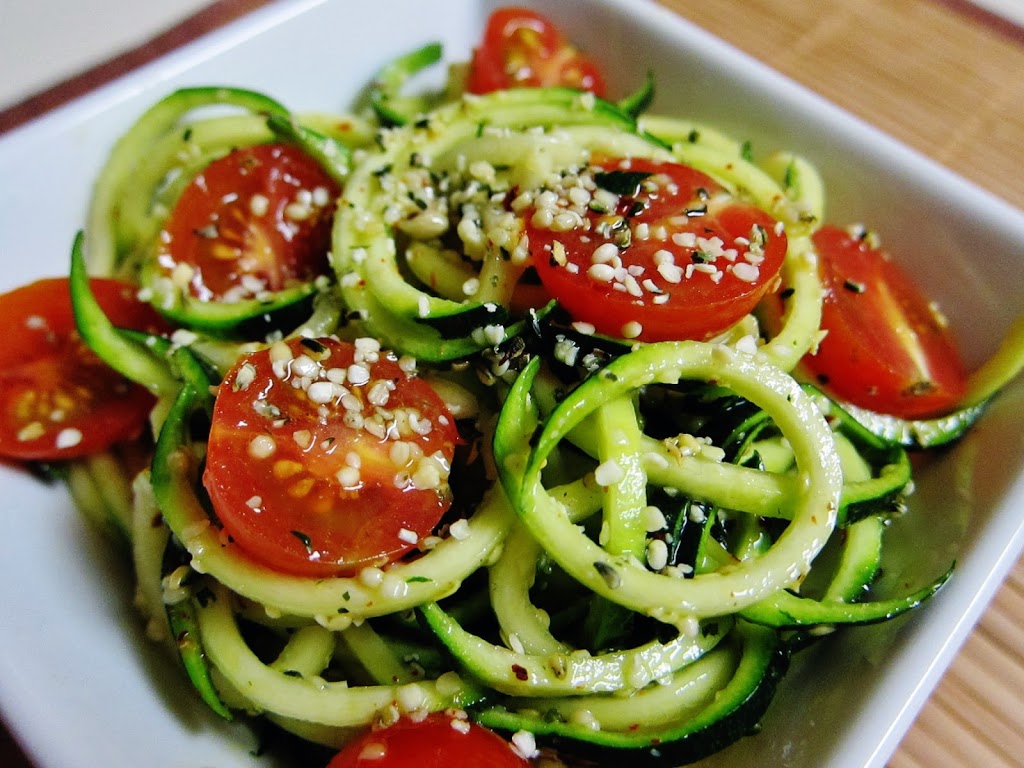 Simple Hemp Noodles
Serves 1
1 large zucchini, spiralized
1/2 cup cherry tomatoes, halved
1 Tbsp hemp oil
1 juice of one lemon
1/2 tsp red pepper flakes
sea salt to taste
2 Tbsp shelled hemp seeds
Combine all ingredients in a bowl, and toss to coat noodles.
(Visited 43 times, 1 visits today)