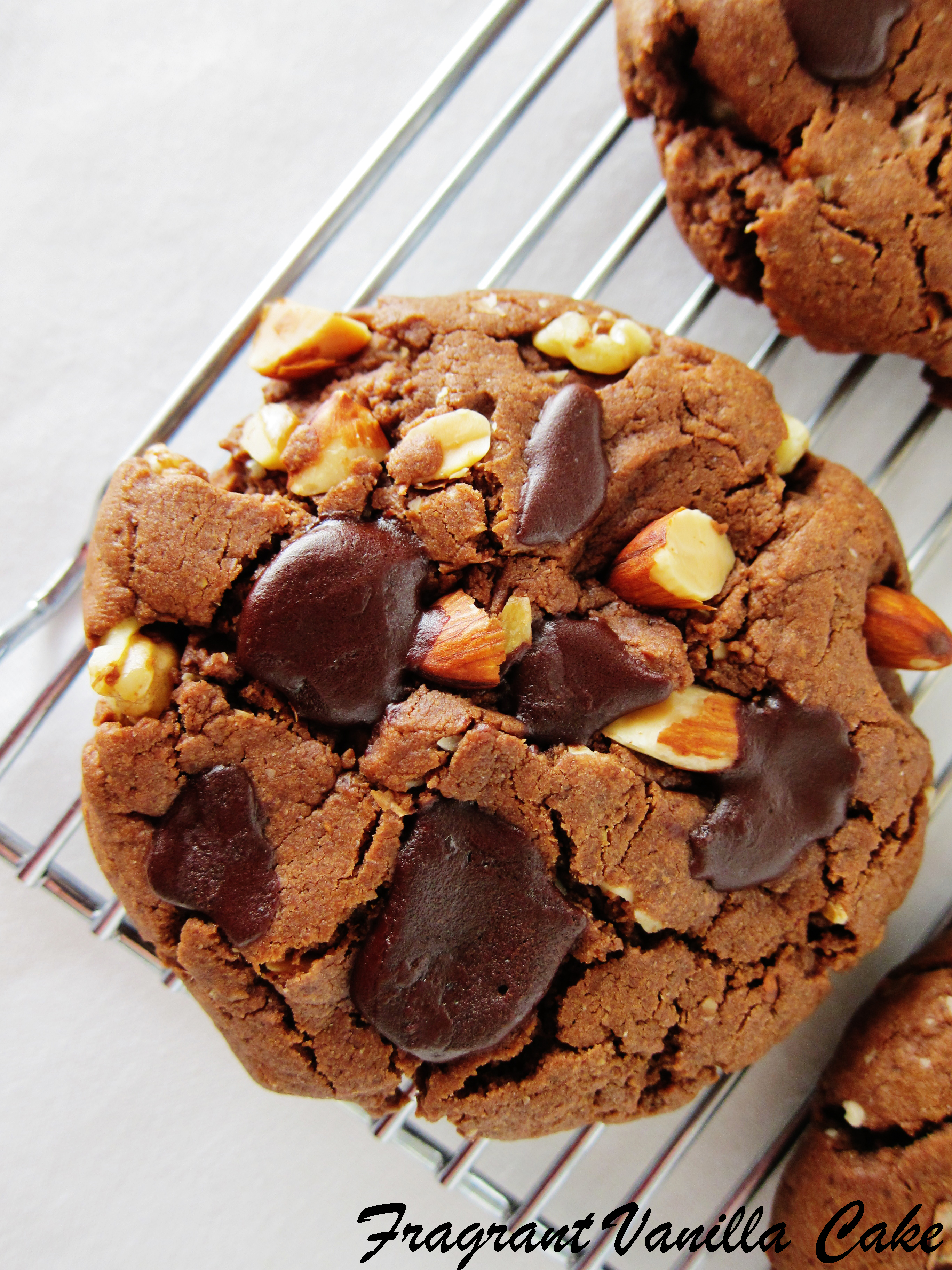 Vegan Mississippi Mud Cookies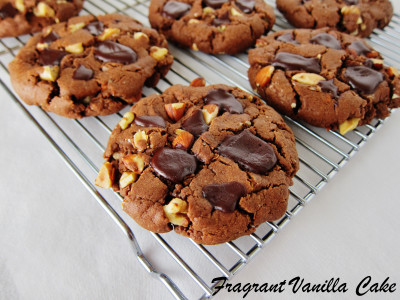 I was watching one of my coworkers drizzling chocolate over the freshly baked cookies at work and I decided that I had to make something with chocolate when I got home.  Chocolate cookies.  Because that was what I was suddenly craving after smelling that chocolate.  I didn't want to make something I had made before, I was up for something new and exciting.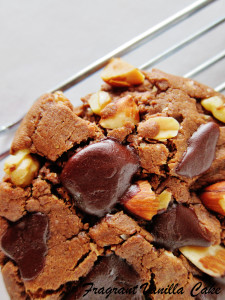 While I was out for my walk after work it came to me.  Mississippi Mud Cookies!  It was kind of muddy out, my shoes were not happy, but my tummy would be after gaining this inspiration.  Funny how the weirdest things give me ideas sometimes.  Why Mississippi mud?  Well I do live in Minnesota and I enjoy being around the Mississippi river.  I have visited the point where it starts, and it is quite beautiful down here in the cities as it winds its way south.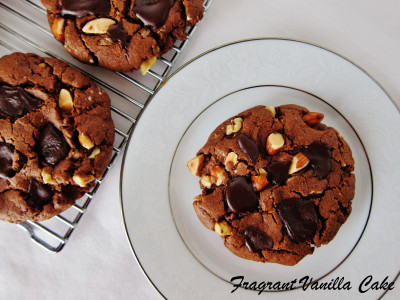 Anyways back to the cookies...I know there are versions of Mississippi mud cookies out there, but this is my version. I wanted there to be lots of chocolate.  So I made a gluten free chocolate dough, and added big chocolate chunks. I also wanted there to be crunchy nuts included.  I added almonds, walnuts, and pecans for plenty of crunch.  They were decadently delicious.  Sort of like brownie cookies.  This is the type of mud you want in your life, trust me.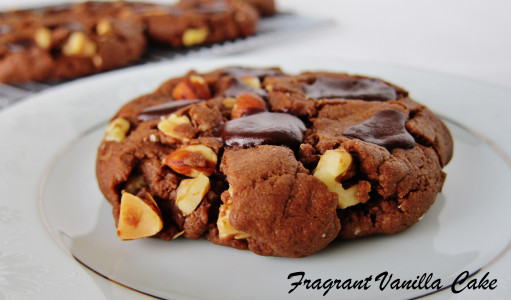 Vegan Mississippi Mud Cookies (gluten free)
Makes 16 large cookies
2 Tbsp ground flax seed
1/4 cup plus 2 Tbsp filtered water
1 cup virgin coconut oil, warmed to liquid
1 1/2 cups coconut sugar
1 teaspoon vanilla extract
1 Tbsp espresso powder (or very finely ground good quality coffee)
1/2 cup cacao powder
1 teaspoon baking soda
1/2 teaspoon sea salt
3 cups all purpose gluten free flour
3/4 cup chopped almonds
3/4 cup chopped walnuts
3/4 cup chopped pecans
In a small bowl, whisk together the flax seed and filtered water.  Set aside in the refrigerator for 15 minutes.
Meanwhile, in a large bowl, coconut oil with sugar and mix until well combined.
Mix in the vanilla extract and flax mixture until well combined.
Add the cacao powder, espresso powder, baking soda and salt then the flour, a cup at a time, mixing between each addition, until well combined.
Mix in the almonds, walnuts, pecans, and chocolate chunks.
To bake, Preheat your oven to 350 degrees. Line 2 large baking sheets with parchment paper. Roll balls into about 2 inch balls, and place on prepared cookie sheets a couple inches apart. Bake for about 10-12 minutes, until puffed and just starting to brown slightly.  Remove from the oven and let cool on the pan a few minutes, then remove to a wire rack to cool.  Repeat with remaining cookies and let cool completely.
*If you are using
home made chocolate
 as I often do, hold off on mixing it into the dough, and press it into the cookies just as they come out of the oven.  This prevents it from melting all over.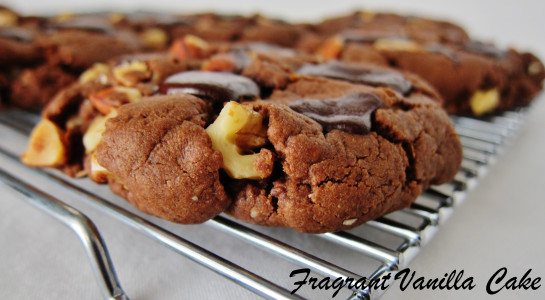 (Visited 209 times, 1 visits today)