Exciting Nut Butter Recipes You Need To Try!
I don't know about you but I am in love with nut butter.  Of course it started as a child when my Mother would make me peanut butter and raspberry jam sandwiches.  I loved those.  I refused to eat sandwiches with lunch meat (even then I was meant to be vegan).  Or when she used to make almond butter toast when that began to become popular.  Funny how only those two nut butters were available here at that time, and the natural peanut butters and almond butters you bought at the store was nowhere near the smooth texture of the stuff you can get now.  Now you can buy all kinds of nut butters.  But I really prefer to  make my own.  At the rate I go through it, it is just more cost effective to do so and not only that, I can create new delicious flavors!  Sure I keep a jar of pecan butter, peanut butter, walnut butter, cashew butter and tahini in the fridge at all times (I am a bit of a nut butter hoarder), but I like to have something special I can have for a sweet treat too.  So that is where all the fun novelty nut butters come in.  Every few weeks, I make something sweet to drizzle over bananas or spread on my flax crackers, or just eat straight up with a spoon for a sweet bedtime snack.  I have compiled a list of 10 delicious recipes that I love for you to enjoy, just in case you love nut butter as much as I do.  So you do not have to search my site, they are all here in one place.  If you have a high speed blender, these guys are a piece of cake!  Enjoy!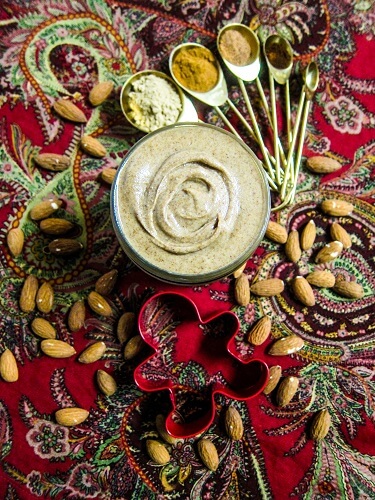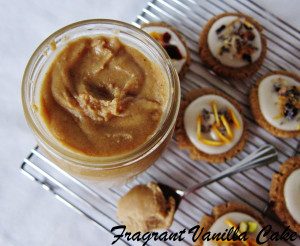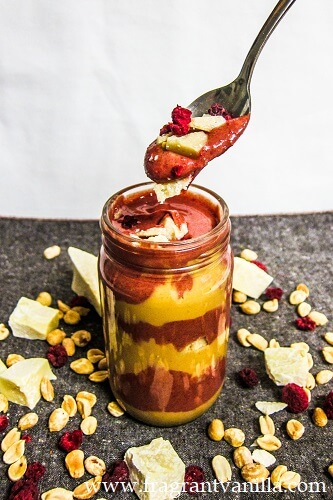 Raspberry White Chocolate Chunk Peanut Butter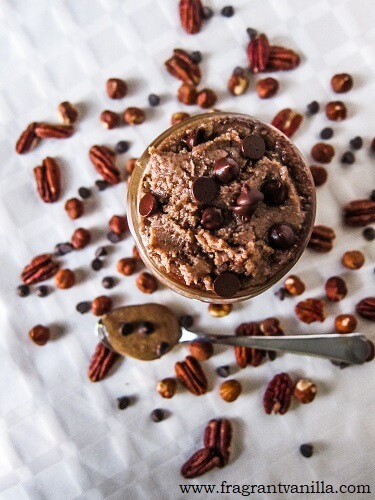 Hazelnut Pecan Cinnamon Chocolate Chip Butter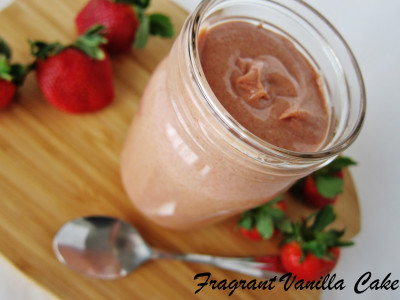 Raw Strawberries and Cream Nut Butter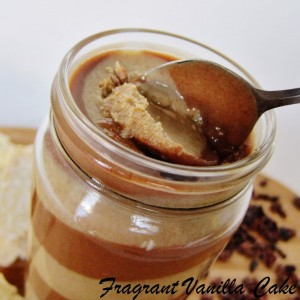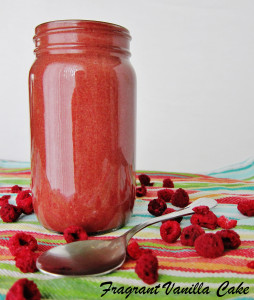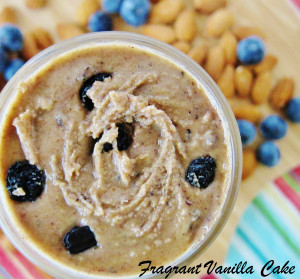 Raw Blueberry Muffin Batter Almond Butter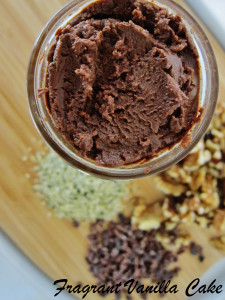 Raw Walnut Hemp Brownie Fudge Butter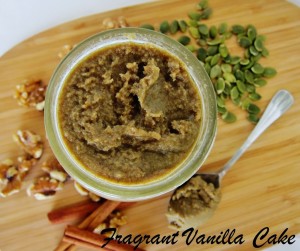 Raw Maple Cinnamon Pumpkin Seed Butter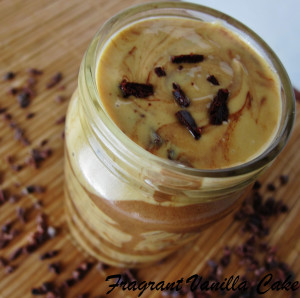 Chocolate Chunk Swirled Peanut Butter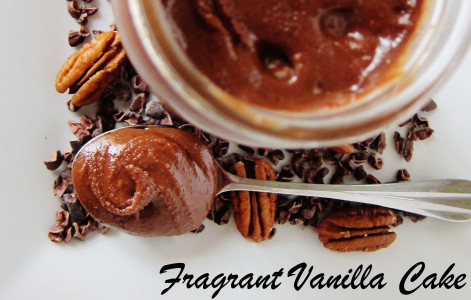 Raw Brownie Batter Pecan Butter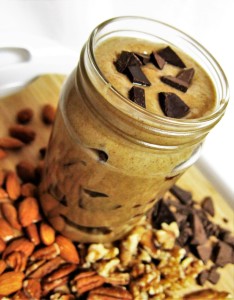 Raw Chocolate Chunk Cookie Dough Nut Butter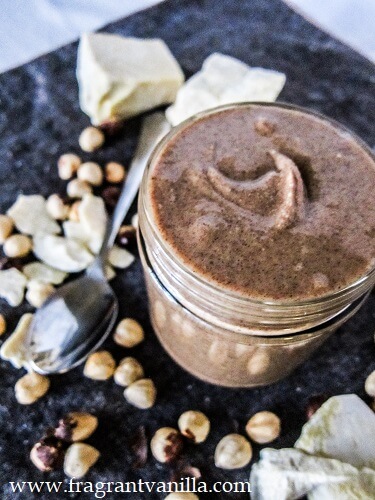 White Chocolate Hazelnut Pecan Butter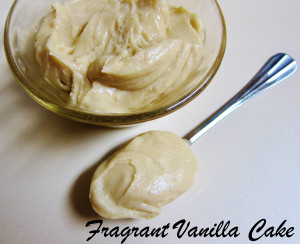 Raw Macadamia, Pine Nut Coconut Butter
Makes about  2 cups
1 ¼ cups raw macadamia nuts
1 ¼  cups raw pine nuts
1 ¼ cups finely shredded coconut
½ tsp sea salt or to taste
In a high speed blender, combine all ingredients and blend until very smooth, using the tamper to push the mixture down into the blade.  It will take about 2-3 minutes.  If you do not have a high speed blender, you can make this in the food processor as well, but keep in mind it could take 10-12 minutes to get a smooth butter so be patient.  Store in a jar in the fridge.
(Visited 242 times, 1 visits today)