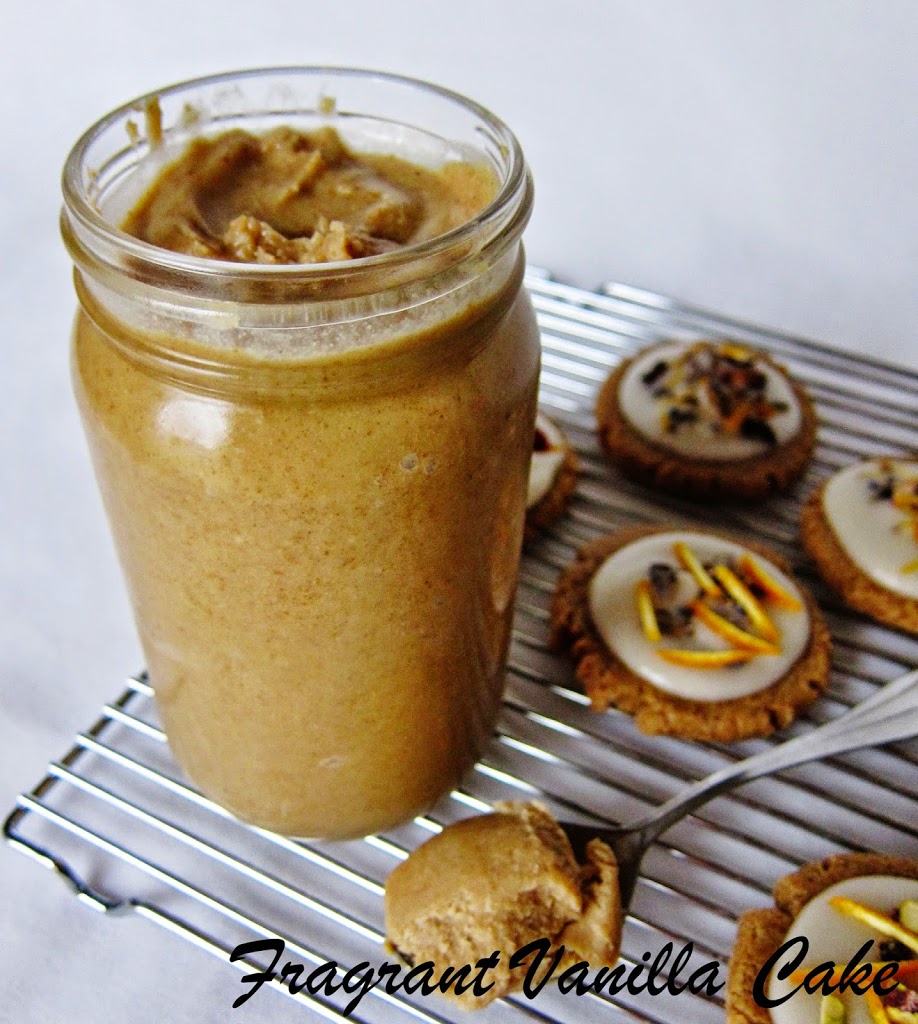 Raw Sugar Cookie Dough Butter
For the base, I used mostly macadamia nuts with a little coconut for sweetness because I feel that those two things taste the most like sugar cookie dough. You can use cashews though in place of the macadamias if you want this to be more budget friendly. I was just making this for a special treat which is why I went all out. I used coconut sugar to sweeten it, because I did not want to add more moisture. I added a little vanilla and almond extract because my Grandma used to use both of those in her cookies and I love the combination. Once it was all blended together was it ever good. I mean like eat half the jar in one sitting good. So be warned...you will be addicted! I think this would make a wonderful Christmas gift. That is if you can share. I have also included the recipes for snickerdoodle and gingerbread flavors if those float your boat more than the plain sugar cookie.
Raw Sugar Cookie Dough Butter
Makes about 2 1/2 cups
3 1/4 cups raw macadamia nuts or cashews
3/4 cup finely shredded, dried coconut
3/4 cup coconut sugar
1/4 tsp sea salt (or to taste
1 tsp pure vanilla extract
1/2 tsp almond extract
In a high speed blender, combine the nuts and coconut and blend until smooth (alternatively this can be done in a food processor but it takes a lot longer and will most likely not get as smooth). Add the coconut sugar, sea salt, vanilla, and almond and blend until smooth. Store in a jar.
Variations:

Snickerdoodle Cookie Dough Butter: Add 2 tsp cinnamon and omit the almond extract.
Gingerbread Cookie Dough Butter: Replace half the macadamia nuts with pecans, omit the almond extract and add 1 Tbsp dried ginger, 2 tsp cinnamon, 1 tsp cardamom, and 1/2 tsp nutmeg.
(Visited 99 times, 1 visits today)