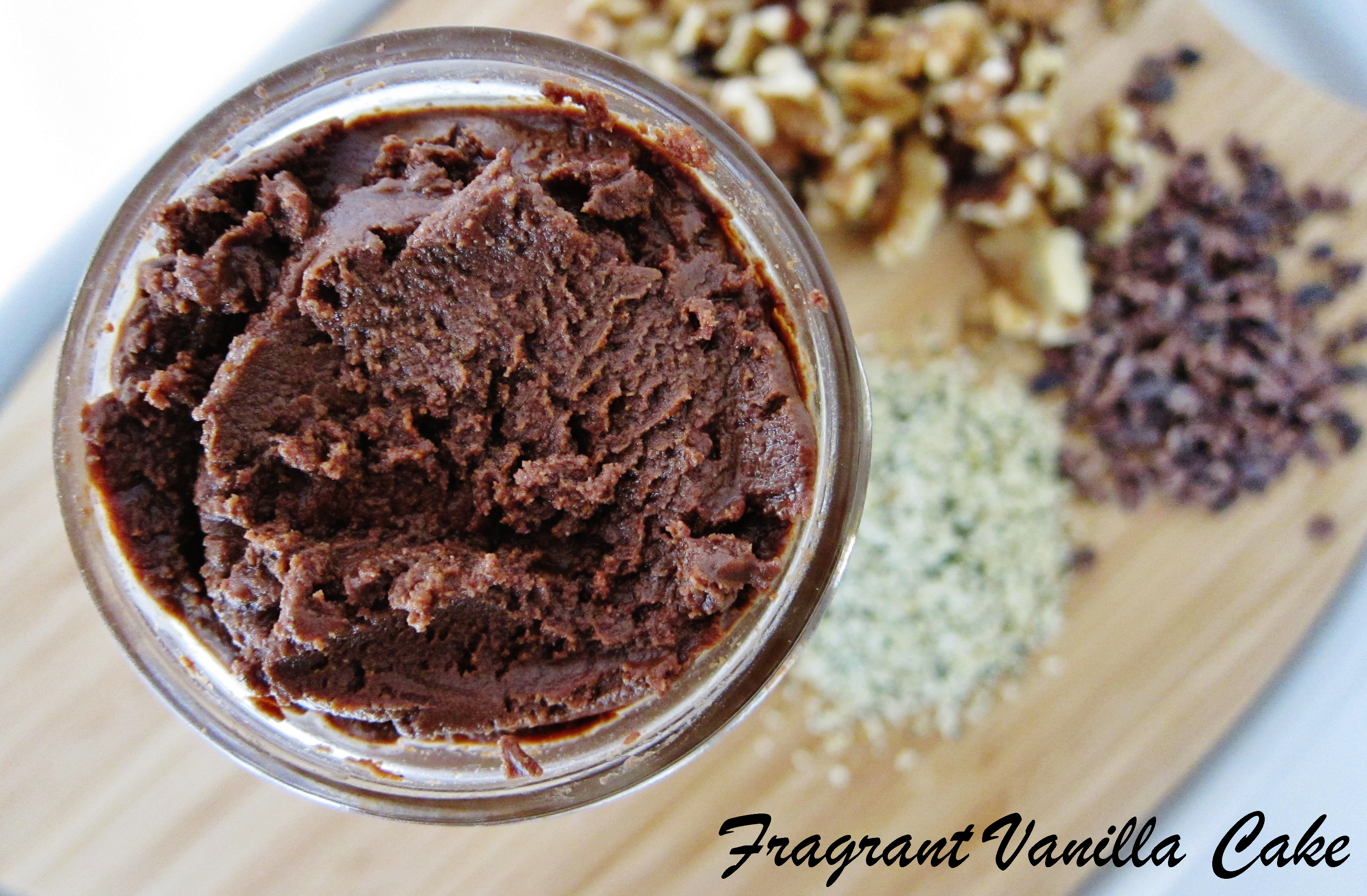 Raw Walnut Hemp Brownie Fudge Butter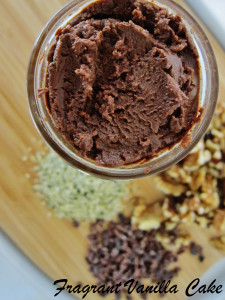 Brownies will never get old.  I mean who doesn't love a brownie?!  So after I made some brownies last week, and it was time to make my weekly nut butter (I have to have some sort of delicious nut butter on hand at all times for snacking), an idea popped into my head.  Those brownies were so good I wanted more...so I made a brownie fudge nut butter!  I love walnut butter, so that is what I was making.  But with the added bonus of heart healthy hemp seeds!  Might as well get some of my daily omega 3 oils with my delicious nut butter after all.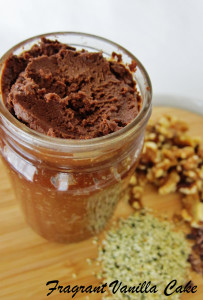 This is super simple to make, and so good.  Enjoy right out of the jar (like I often do, and you might as well because a spoonful is like delicious brownie fudge). Or, spread on whatever your heart desires!  I like mine on flax crackers if I want some crunch with my chocolate craving.  Nobody should ever feel guilty for eating chocolate...especially not this type!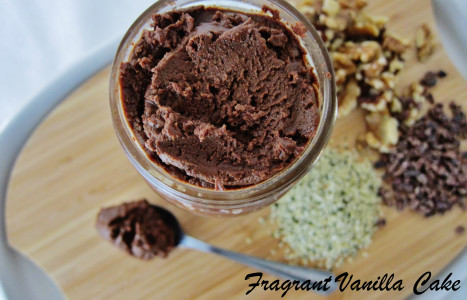 Raw Walnut Hemp Brownie Fudge Butter
Makes about 3 cups
3 cups raw walnuts
1 cup raw shelled hemp seeds
1/2 cup raw cacao powder
1/4 tsp sea salt
1/2-3/4  cup raw coconut sugar (depending on how sweet you like it)
2-3 Tbsp raw hemp oil
In a high speed blender, combine all ingredients and blend until smooth, using the tamper to push the mixture down into the blades (if you would like it more runny, add a little more hemp oil).  Pour into a jar with a lid.  Keep refrigerated.
(Visited 75 times, 1 visits today)