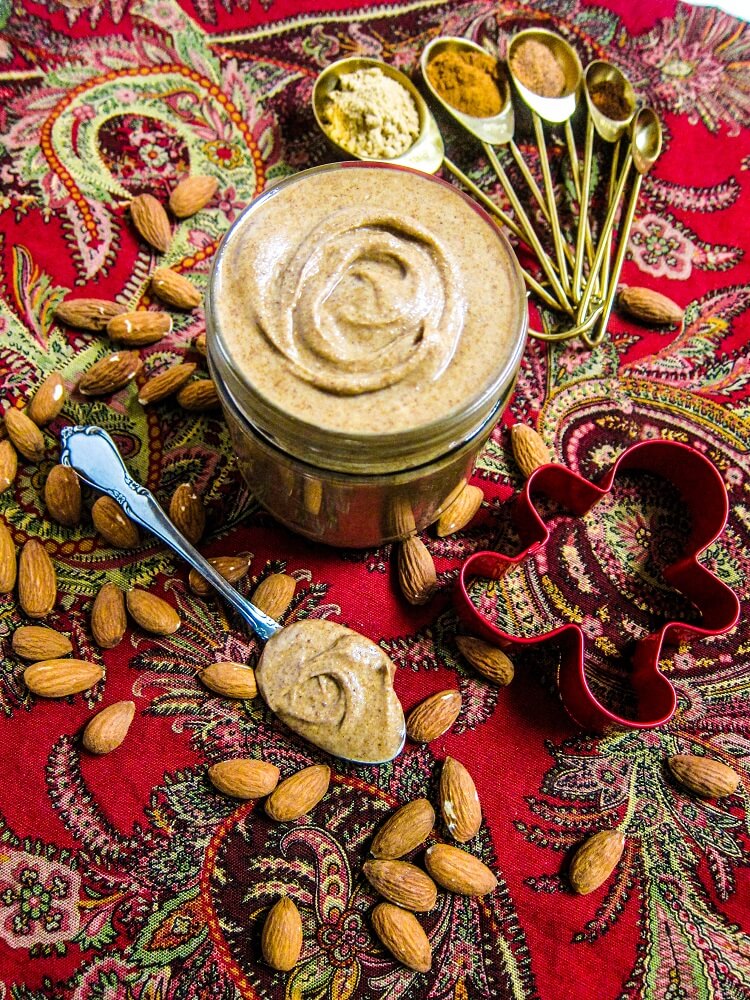 Gingerbread Almond Butter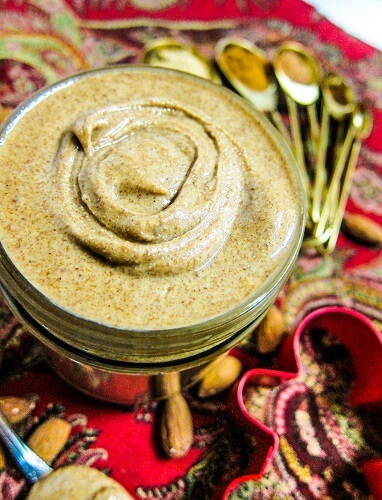 If you read my blog often, it is no secret that I am obsessed with nut butter of any kind.  It all started with peanut butter and Nutella when I was little.  When I discovered other types of nut butter they blew my mind!  I remember begging my Mom for a jar of gourmet peanut butter with raspberries and white chocolate because I had never seen such a thing.  It was pretty amazing but kind of expensive.  Now luckily, I know how to make my own so it is not as expensive for me to make my own with ingredients that I have on hand.  I recently saw some Gingerbread butter somewhere, I don't remember what type of nuts were in it, but I am pretty sure cookies were included too.  It might have actually been a cookie butter but it got me to thinking a Gingerbread almond butter would be awesome. When it comes to my nut butters the main ingredient should be nuts as far as I am concerned.  Not like commercial Nutella that has sugar as the main ingredient.  I want to be able to taste the nut butter as well as the flavors I choose to add to it.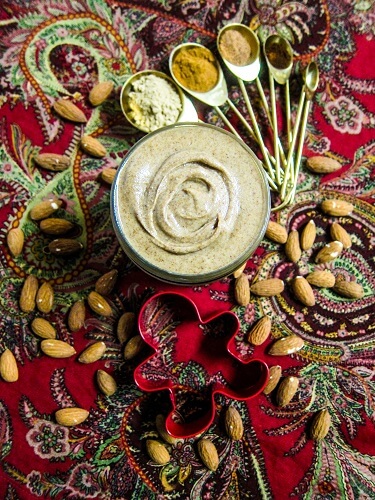 For this one it was straight roasted almonds.  Sometimes I mix different nuts but I thought that sweet almonds would be perfect with gingerbread spices.  So I blended the almonds up with a little sea salt, then added in some coconut sugar for sweetness, but not a lot because I don't like too much sugar in my nut butter.  Then of course I had to add classic gingerbread staples, ginger, cinnamon, nutmeg and cloves plus a little molasses. It smelled really good when I opened the blender!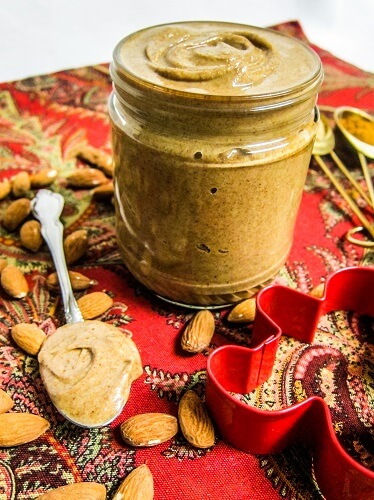 It was so good!  The almond flavor was not lost with all of the spices. In fact, the sweet almonds shined through, and it tasted just like gingerbread cookies at the same time.  I could not stop sampling it.  But then again I am the type of person who eats nut butter just with a spoon.  This would be amazing on toast though, or stirred into oatmeal, or for drizzling over some fruit!  The possibilities are endless!  If you enjoy gingerbread and nut butter, this will be right up your alley, so give it a try!  I think it would also make a great edible gift.  I  would be so happy if someone gave me a jar of nut butter for Christmas!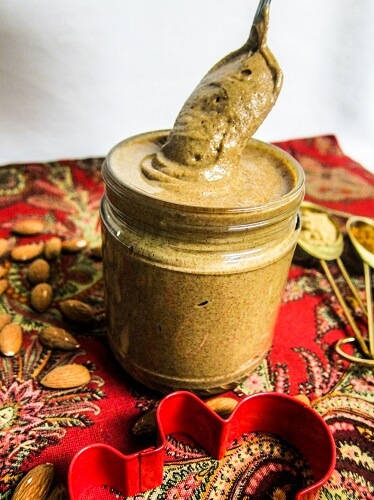 Gingerbread Almond Butter
Makes about 16 oz
Ingredients:
3 1/2 cups raw or roasted almonds
1/4 tsp sea salt
1/4 cup maple sugar
1 Tbsp molasses
1 1/2 tsp cinnamon
1 1/2 tsp ground ginger
1/2 tsp ground nutmeg
1/2 tsp ground cloves
Instructions:
In a high speed blender, combine the nuts and sea salt and blend until smooth, using the tamper to push the mixture down into the blades.
Add the sugar, molasses and spices to the blender and blend until well incorporated.
Pour into a jar.
Keeps for a few months in the refrigerator.
(Visited 164 times, 1 visits today)