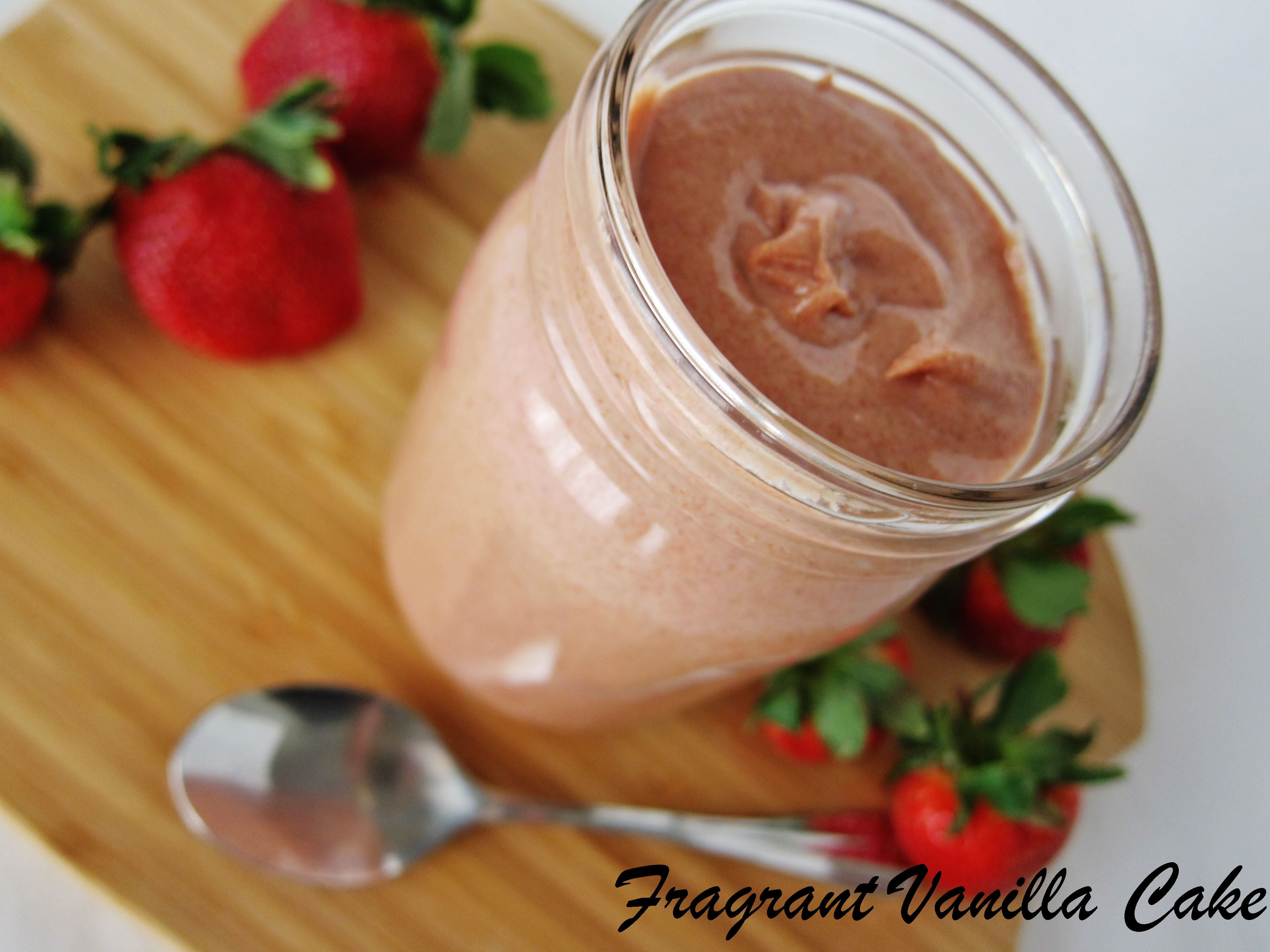 Raw Strawberries and Cream Nut Butter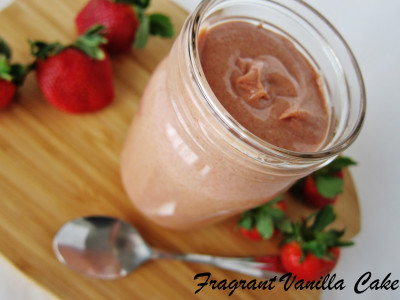 I have been wanting to make this nut butter for a while, but I waited until spring.  Because spring means strawberries are more flavorful and tasty.  I make my own interestingly flavored nut butters all the time.  To me plain nut butters are usually just for use in recipes.  But when I add things like dark or white chocolate, maple and spices they begin to become an indulgence all on their own. So this week, I made Raw Strawberries and Cream Nut Butter.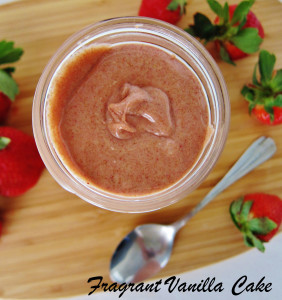 If I were rich, I would have used macadamia nuts, because they are so dreamy, but since I am on a budget (I am sure you can probably relate), and I did not happen to have any macadamias because I always pounce on them when I am gifted some or get them on sale, I used cashews.  Which turned out amazing in the nut butter so it was still a win.  I combined them with some home made dried strawberries, vanilla, coconut sugar, and a bit of sea salt and OMG was it ever heavenly!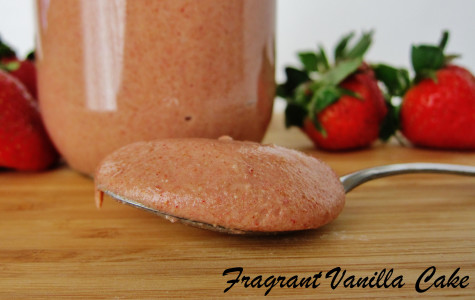 And it was so simple to make! I enjoy this by the spoonful like some sort of truffle filling without a shell, or I like to warm it in the dehydrator slightly and drizzle it over fruit. But of course any way you use other nut butter you could use this too.   Spring is here, bring on the strawberries!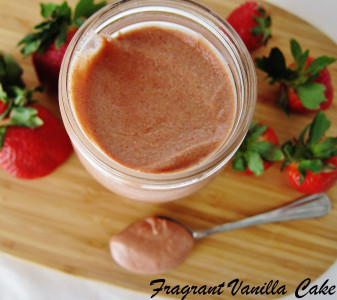 Raw Strawberries and Cream Nut Butter
Makes about 2 1/2 cups
3 cups raw cashews (macadamia nuts or pine nuts will also work)
2 cups dried strawberries*
1/2 cup raw coconut sugar
1 tsp pure vanilla extract
1/4 tsp sea salt
In a high speed blender, blend the raw cashews at high speed, using the tamper to press them into the blades until they are smooth.  Add the remaining ingredients, and blend until smooth.  Store in a jar in the fridge.
*I made my own dried strawberries.  To do so, slice strawberries thinly and place on a lined dehydrator sheet at 115F for about 24 hours until no moisture remains.  If you cannot make your own, use freeze dried not the sugar sweetened soft strawberries because they will gum up your blender.
(Visited 92 times, 1 visits today)