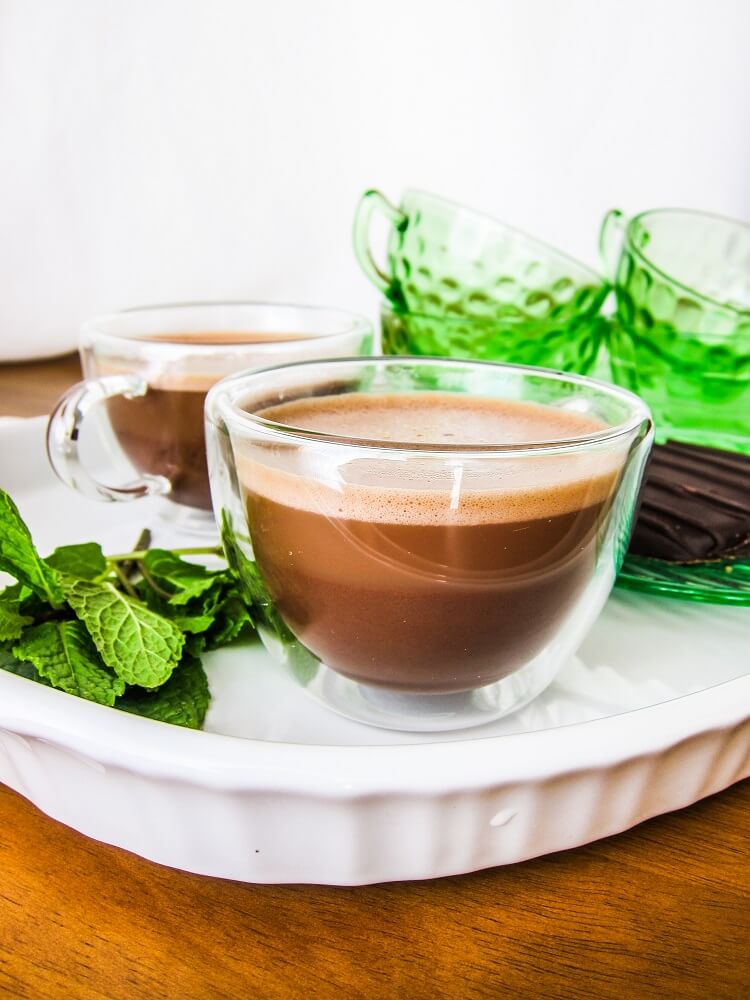 Vegan Thin Mint Latte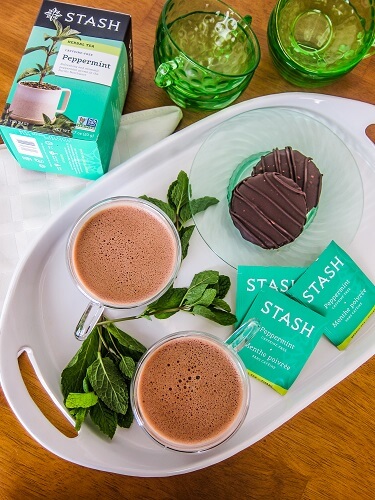 We are in the middle of Girl Scout cookie season, and I made some home made ones including Thin Mints, Tag-Alongs, and Samoas. But I also am having fun making other Girl Scout cookie inspired recipes! Stash Tea recently sent me some of their tea to try out and create recipes with and I decided to make a Vegan Thin Mint Latte with it since I thought I could pair it with my Thin Mint Cookies! I was excited about the tea they sent, because I am not a coffee drinker (I only usually use it in desserts), I am a big tea drinker. After about 2 pm I like to stick with caffeine free tea, and peppermint is one of my go to flavors! Stash Tea has plenty of non caffeinated flavors as well as ones with caffeine so whatever floats your boat, you should check them out HERE. I even have a promo code to offer you so you can get a discount should you decide to order some:
FRAGRANTVANILLACAKE-SC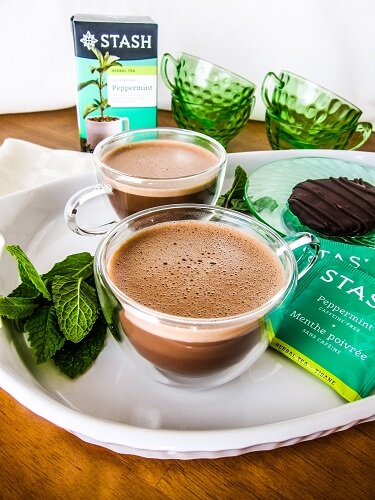 Back to that latte though, it was super easy to make and so good! I am obsessed with lattes lately. It is funny because I never used to drink them and now I have them often. Of course I usually order the ones with tea or turmeric, because as I mentioned I am not much of a coffee drinker. In fact, Eric and I made stops almost every weekend for the past month or so just to get fancy lattes. This one has only 4 ingredients though and anyone can make it at home!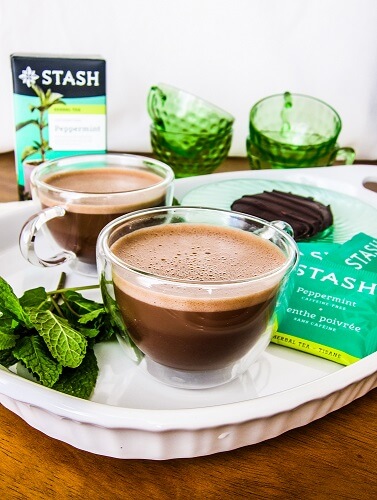 I used oat milk for this because it froths the best in a latte plus it has a cleaner flavor than some other plant based milks. I wanted the mint and chocolate flavors to shine uninterrupted. The Stash mint tea was super flavorful and aromatic once it had steeped in the milk and it tasted good just like that even, but it was even better once I added the cacao powder and maple syrup.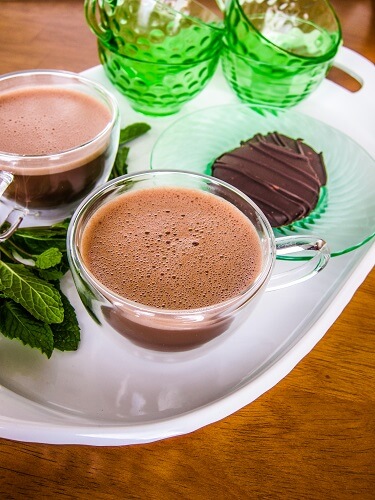 It totally tasted like a Thin Mint cookie when it was done! Sweet and chocolaty with that punch of peppermint flavor! This is actually the perfect thing to relax with in the evening after dinner because it is a rich tasting delicious latte but it contains no caffeine! Not only that, it is healthier than traditional lattes and a little lighter than eating actual cookies. If you are a big chocolate mint fan, or you enjoy the flavor of Thin Mints, give this a try!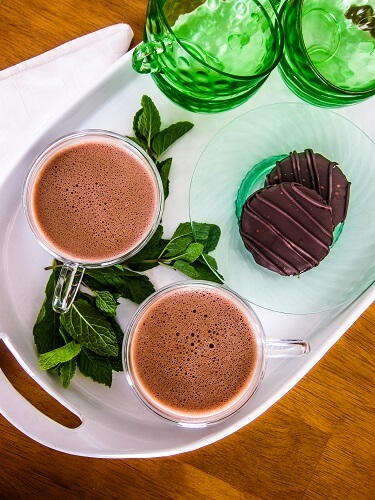 Vegan Thin Mint Latte
Makes 2
Ingredients:
2 cups thick unsweetened oat milk
2 packets Stash peppermint tea
2 Tbsp maple syrup
2 Tbsp cacao powder or unsweetened cocoa powder
Instructions:
Bring the oat milk to a boil in a saucepan, remove from heat and add the peppermint tea packets. Let steep for 5 minutes.
Mix together the maple syrup and cacao powder in a small bowl. Remove the tea packets from the milk, and add the cacao mixture to the tea mixture and whisk it in until no lumps remain.
Use an immersion blender to froth the latte (alternatively if you don't have an immersion blender you could put it into a regular blender instead.
pour into 2 cups and enjoy!
(Visited 243 times, 1 visits today)