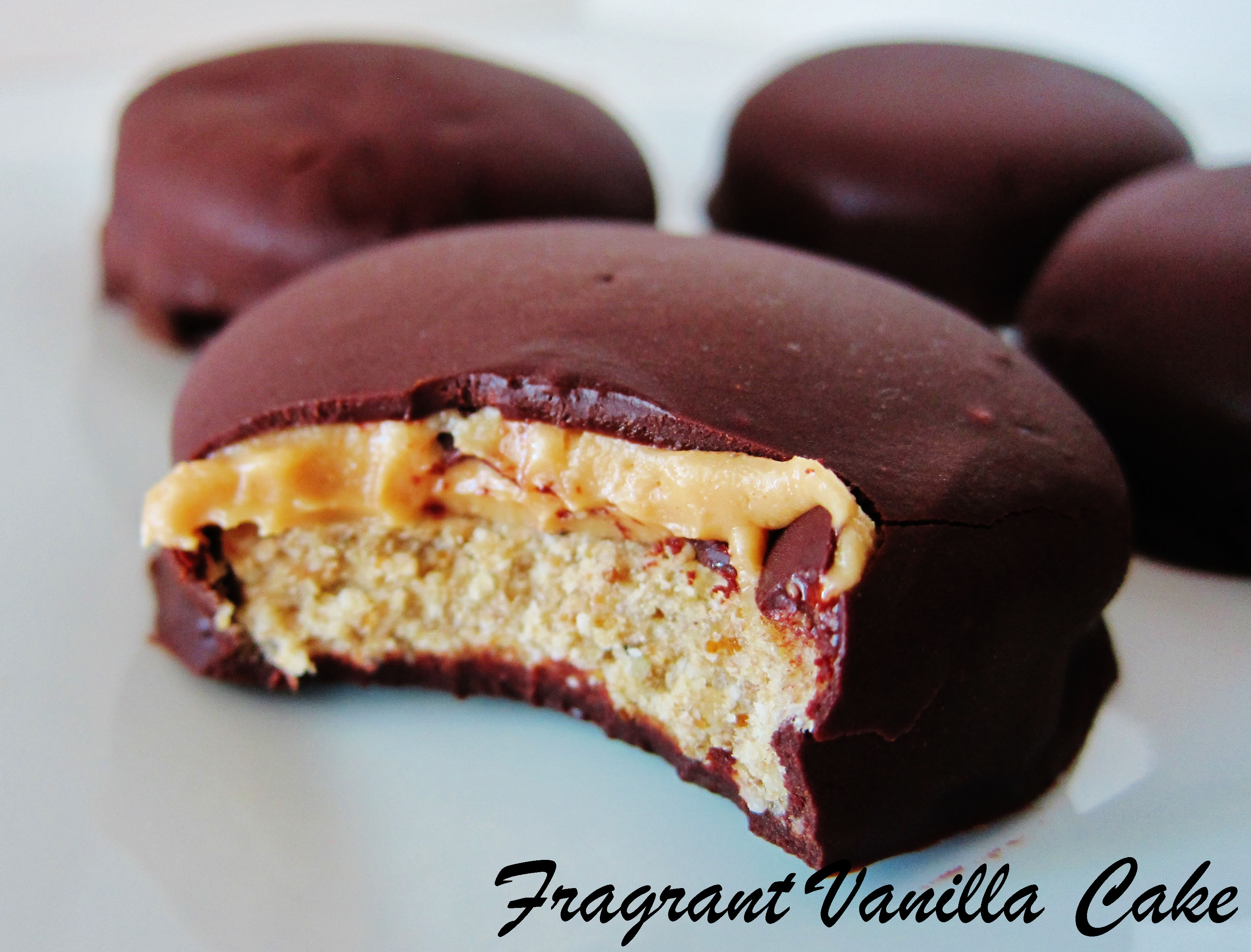 Raw Tag-Along Cookies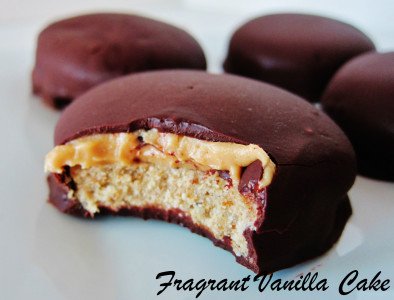 I like to make Girl Scout cookie inspired desserts sometimes.  Maybe it is because I loved those things as a child and I have good memories of enjoying them.  I know if I ate them as an adult it would not quite be the same though since my taste buds and body are no longer used to refined sugar and flours and they would probably rebel.  But luckily I can make my own versions of these tasty treats. Last week I decided to make Raw Tag-Alongs.  They were one of my favorites next to the Samoas and Thin Mints.  This is actually a recipe that is in my book Fragrant Vanilla Cake: Sweet and Savory, but since I was making them again I decided to share it on my blog in case you don't own the book.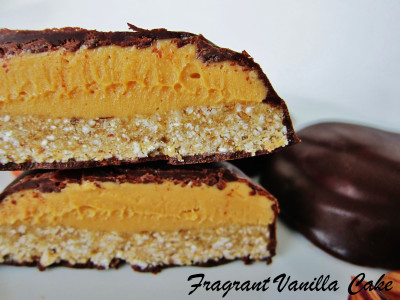 I think this raw version is even better than the original.  Crunchy cookie topped off with gooey peanut butter which I leave unsweetened because the rich dark chocolate is nice and sweet and it is the perfect balance.  When eating them I am instantly brought back to my childhood and remembering that peanut butter and chocolate always rules.  Sorry Girl Scouts, you got nothing on my raw version of these!  What is your favorite girl scout cookie?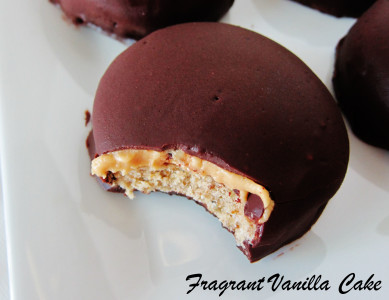 Raw Tag-Along Cookies
Makes 10
Crust:
1 cup raw buckwheat groats, sprouted and dried
1 1/2 cups dried shredded coconut
1/2 cup ground flaxseed
3/4 cup soft medjool dates, pitted (soaked in water 30 minutes if not soft and drained well)
1/8 tsp sea salt
10 heaping Tbsp. raw jungle peanut butter or regular natural peanut butter
Raw Chocolate:
½ cup raw coconut oil, warmed to liquid
¾ cup raw cacao powder
¼ cup raw maple syrup or raw coconut nectar
A pinch sea salt
For the crust, combine all ingredients in a food processor, and process until finely ground and holding together when squeezed.  Roll out on a lined sheet pan ¼ inch thick, and cut into 10 circles.  Spread a heaping Tbsp. peanut butter over each one, and place in the freezer until frozen hard, about an hour.  Meanwhile, whisk together all the chocolate ingredients in a bowl.
Dip each of the cookies into the chocolate, and let the excess drain off (use a fork to make it easier), and set back on the foil. Dip the remaining cookies, and then place in the freezer to harden (about 10 minutes).  Store in the refrigerator.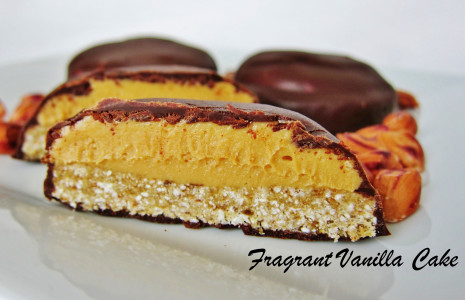 (Visited 229 times, 1 visits today)