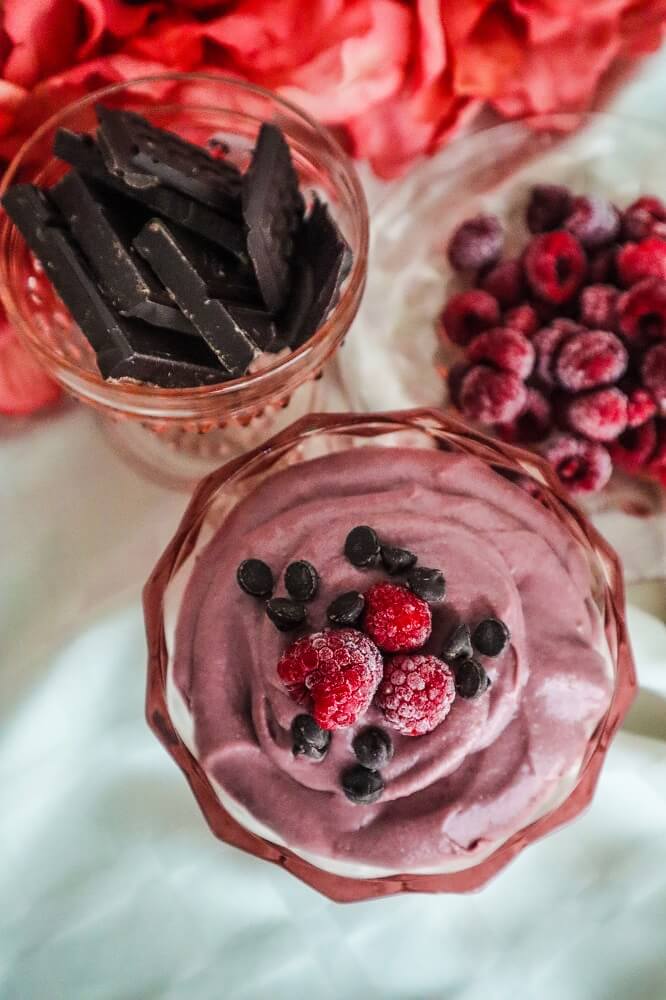 Vegan Raspberry Cheesecake Dessert Hummus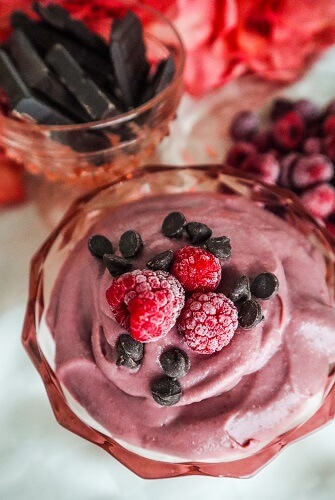 I am a huge hummus fan. When Eric and I went on vacation last month, almost every day for lunch I would buy hummus and vegetables to dip in it for lunch and it made me so happy. They are not all created equally though, some are definitely better than others.  We make a really good one at my work, that I think is one of the best I have tried.  It is a huge batch, starting off with 20 cups uncooked chickpeas so a big job to make, but I don't mind doing it at all because I love the stuff!  I don't just love savory hummus though, I love the sweet stuff too.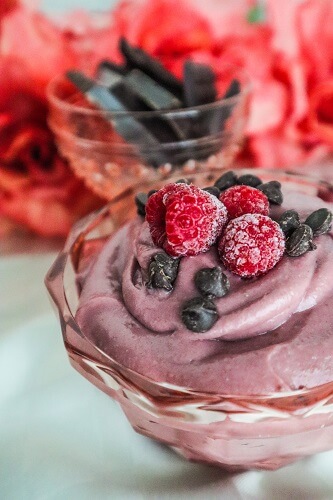 Dessert hummus wasn't really a thing until a few years back but from the first time I heard of it I loved the idea. Why not get your fiber and protein in your dessert?  I made some for myself and I was hooked. I think I made a chocolate one first, but I have since branched out to others, like chocolate chip cookie dough, salted caramel, chocolate cake batter, and cake batter. Last week, I decided to make a raspberry cheesecake flavored one.  Because cheesecake sounded good, but I hadn't made a dessert hummus in a while, and also hummus is easier to make than a cake.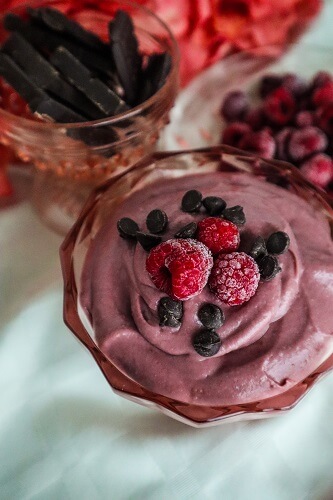 This is super simple to make, you just throw everything in the blender, buzz it and voila!  Deliciousness!  I used chickpeas as a base, because I always have a large amount pre-cooked and portioned out in my freezer.  But you could use white beans if you wanted.  I added some coconut cream and cashew butter to give the hummus that creamy cheesecake feel, and it was so silky smooth and creamy!  For the sweetener I used maple syrup, because it blends in well, but if you wanted to you could use 1/2 cup of pitted medjool dates (I have done this before in my dessert hummus and it works well).
Lastly I added in plenty of berries and a touch of lemon juice to give it that something extra.  It turned out super delicious!  I love this just with a spoon (which is how I ended up eating most of it) , or for dipping chocolate or brownies into, or fresh fruit if you wanted to keep it a bit lighter and more healthy.  If you still think dessert hummus sounds weird, just give it a try, I almost guarantee you will change your mind!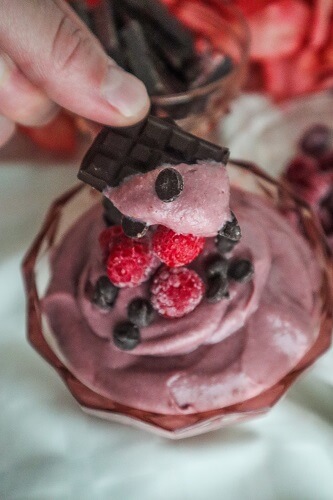 Vegan Raspberry Cheesecake Dessert Hummus
Makes about 3 cups
Ingredients:
1 1/2 cups cooked chickpeas
1/3 cup maple syrup (or to taste, if you like it sweeter add 1/2 cup)
1/2 cup coconut milk (or as needed)
1 cup fresh or frozen raspberries
1 Tbsp lemon juice
1 Tbsp pure vanilla extract
1/4 tsp sea salt
1/2 cup raw cashew butter or almond butter
Instructions:
Combine all ingredients in a high speed blender or food processor and blend until smooth (adding a little more water if necessary).  Keeps in the refrigerator for about 1 week in a sealed container.
(Visited 744 times, 1 visits today)