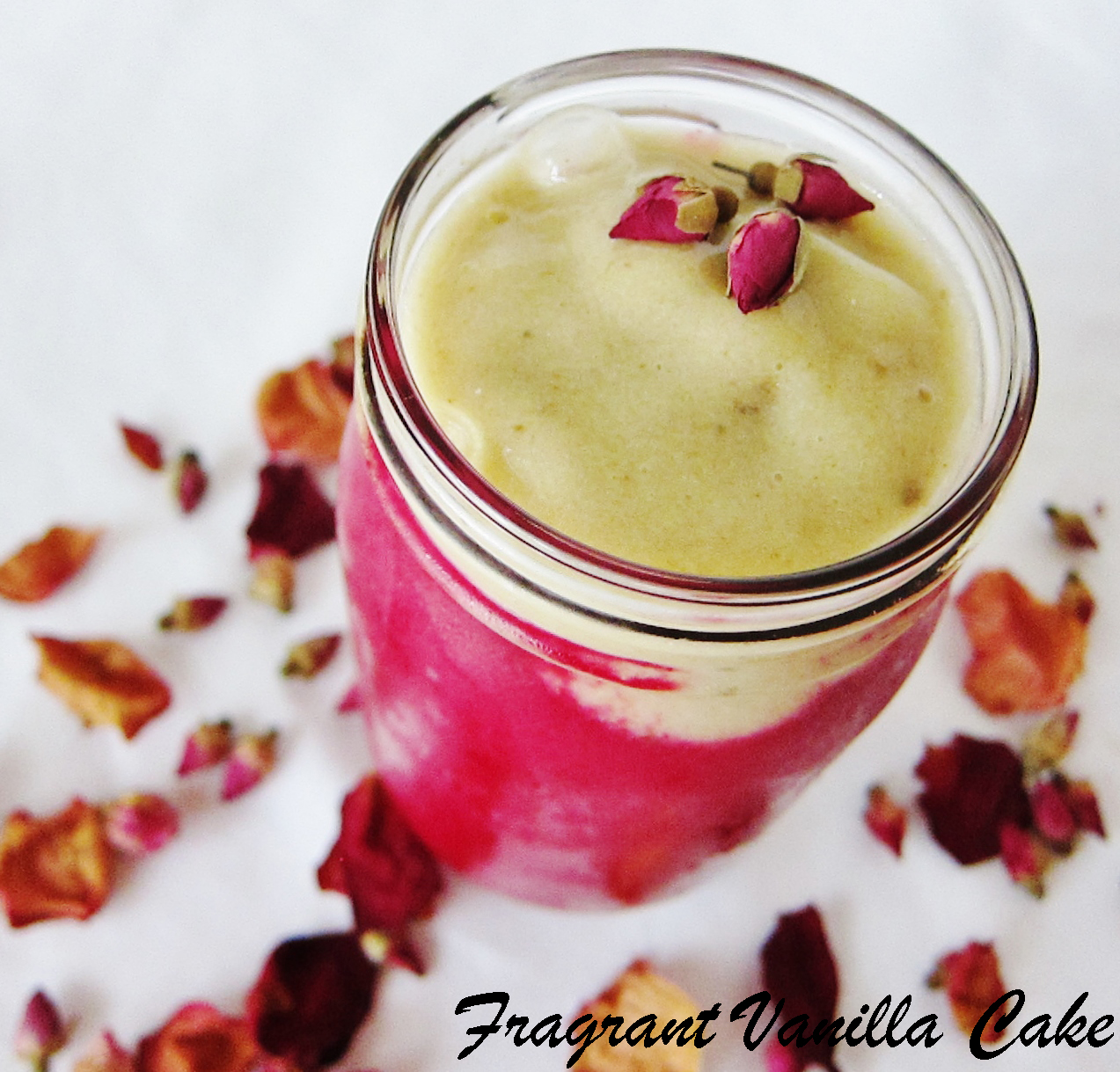 Red Velvet Smoothie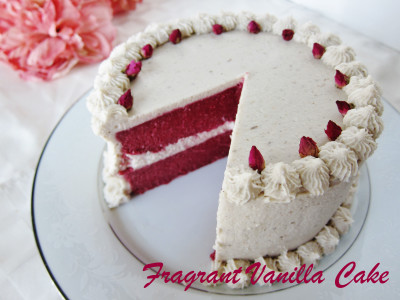 I love Red Velvet Cake. Or Red Velvet anything dessert...like doughnuts, or ice cream sandwiches or strawberry shortcake. The classic cake cented with vanilla, such a beautiful eye popping color, and creamy frosting...heavenly.  My favorite flavor is after all vanilla.  No offense to chocolate.  In all of my red velvet desserts I always use beets to color, so it is an even more lovely pinkish red than the original cake.  I was craving some red velvet deliciousness recently but also in need of a nutritious smoothie post workout, so I thought, why not make a red velvet smoothie?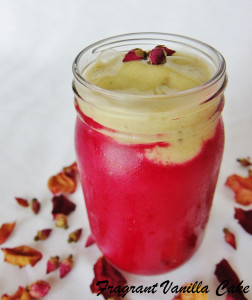 I added in the beets I always do for my red velvet along with the bananas and the classic red velvet flavorings and it was delicious!  Tasted like red velvet cake batter.  I even added in some Sprout Living Epic Vanilla Lucuma Protein Powder for an extra boost and I think it made it taste even more like cake.  I left the top part of the smoothie just plain white like the frosting on the classic cake and it was lovely.  Who says you can't have red velvet for breakfast?!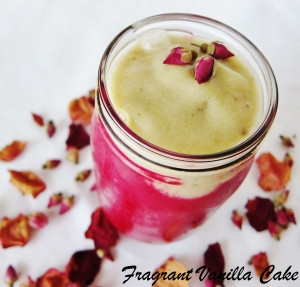 Red Velvet Smoothie
Serves 2
1 cup raw coconut milk
1 tsp pure vanilla extract
½ tsp almond extract
Stevia to taste (optional)
1 scoop Sprout Living Epic Vanilla Lucuma Protein Powder
6 bananas, frozen and cut into pieces
2 cups cut up raw beets
In a high speed blender, combine all ingredients but the beets and puree until smooth, using the tamper to press the shake down into the blades.  Remove ¼ of the mixture, and set aside in a glass or bowl, then blend the beets into the rest of it.  Pour the red mixture into 2 tall glasses, then the plain mixture and serve!
(Visited 90 times, 1 visits today)