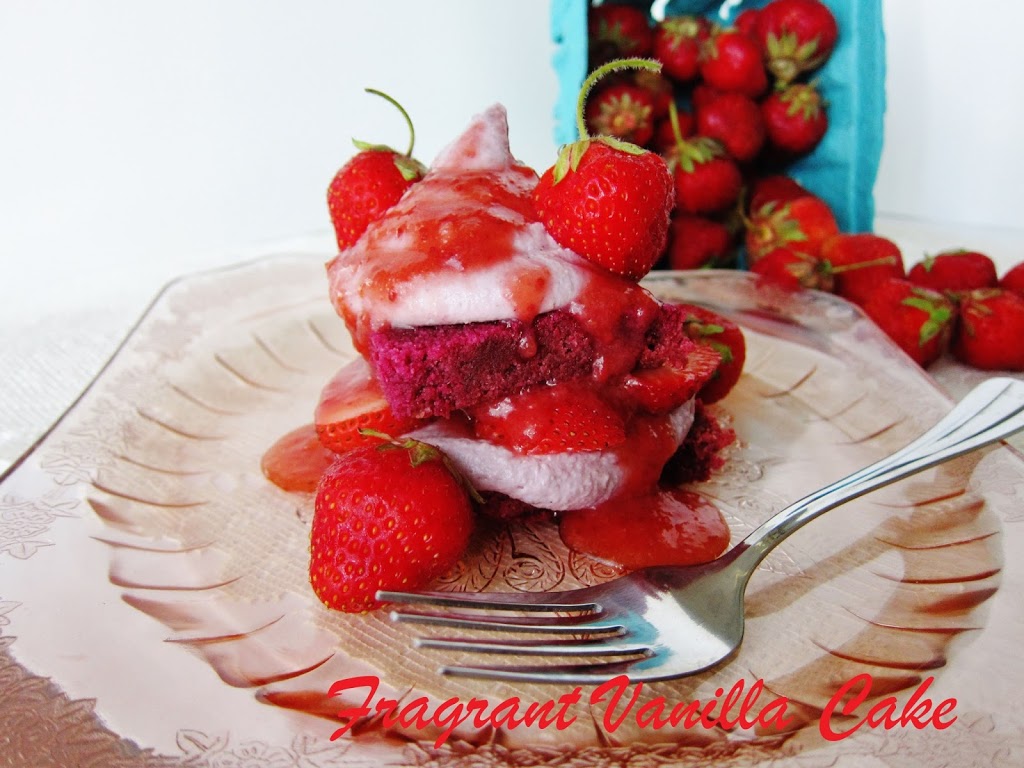 Raw Red Velvet Strawberry Shortcake
Saturday I made a trip to the Minneapolis Farmer's Market, something I love doing but do not often get to since I normally work Saturday mornings.  I was excited about what deliciousness I might possibly find there, and two of the things I picked up were some fresh local strawberries and beets.
I was quite excited about them!  Although I made some things like salads with part of them, I decided that I wanted to make a dessert featuring both of them as well.  Now, I know what some of you are thinking...beets in dessert?! Why yes, I use them in dessert quite often, and you will find many recipes using them on this blog.  This time I decided to make Raw Red Velvet Strawberry Shortcakes.
The beets simply serve to make the cake a lovely pinkish red hue and keep it moist.  I promise you do not taste them.  When I made the batter for these shortcakes I knew it would taste pretty amazing once dehydrated since it was damn addictive as batter.  It is a wonder enough of it made it onto the tray to become shortcake at the rate I was "sampling" it.
I sandwiched it with raw coconut cream laced with vanilla and drizzled it with fresh berry sauce and those amazing fresh local strawberries.
Let me tell you, it was about the most amazing strawberry shortcake I have had. Of course it didn't hurt that the berries were so fresh and flavorful, but the red velvet put it over the top.
(Visited 51 times, 1 visits today)