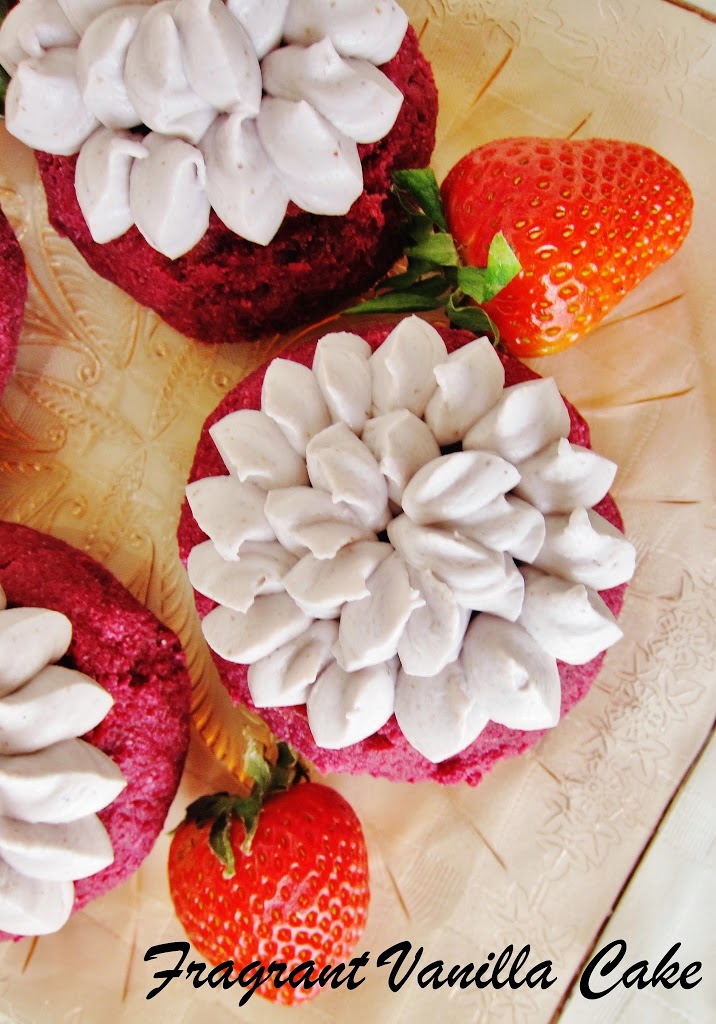 Raw Red Velvet Strawberry Filled Doughnuts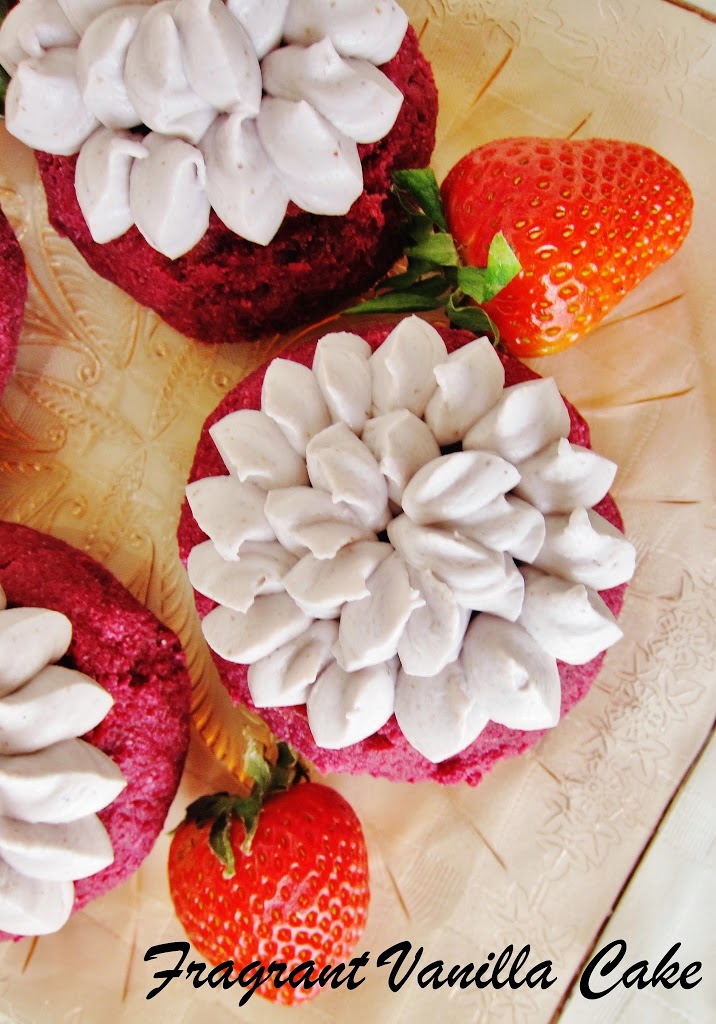 I have a love for all things red velvet in case you haven't noticed (I have 12 recipes labeled "red velvet" on here). I have made raw red velvet doughnuts in the past yes, but not filled ones. Filled doughnuts were always my favorite, specifically raspberry bismarks. So, I thought I would make red velvet doughnuts bismark style with strawberry filling last weekend!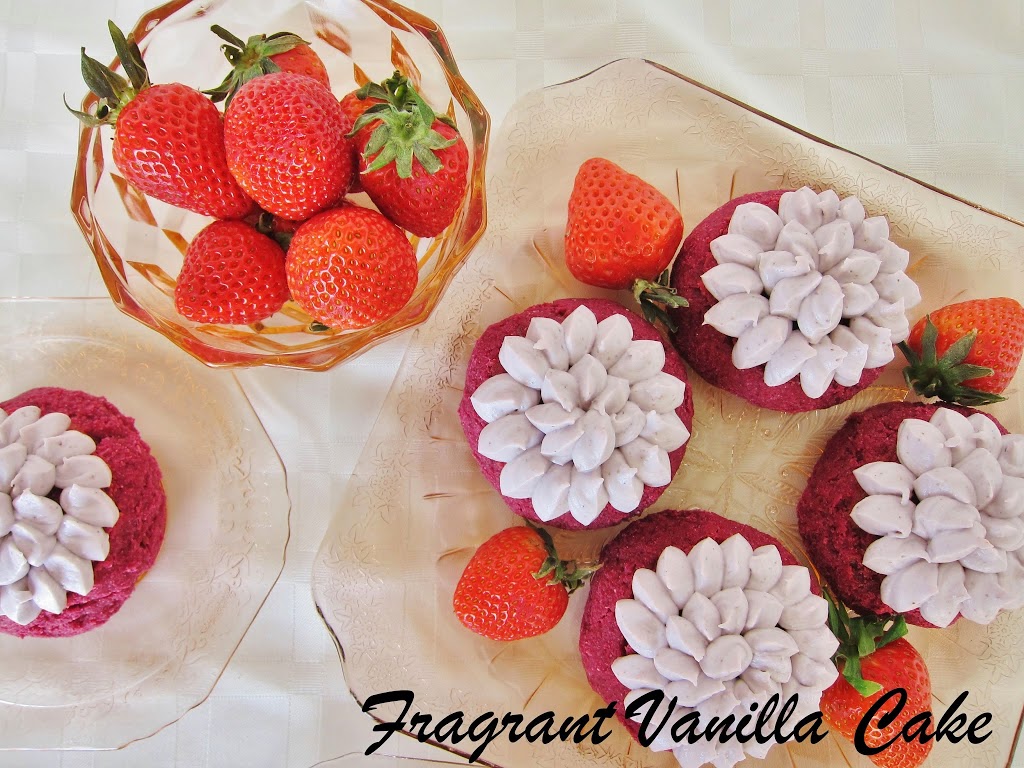 It sounded pretty darn amazing to me...a red velvet cake doughnut with jammy strawberry filling, and strawberry frosting. My mouth had been watering all last week since I thought up the idea to make them the weekend before (I am always thinking of recipes even while still making other ones). I made a moist cake base for the dough including my favorite veggie, beets...because one can not have too many veggies and I am all for hiding them in my desserts. It was a lovely color, way more beautiful than any fake red velvet food coloring filled dessert. I think it is awesome how naturally colored ingredients create the most beautiful desserts.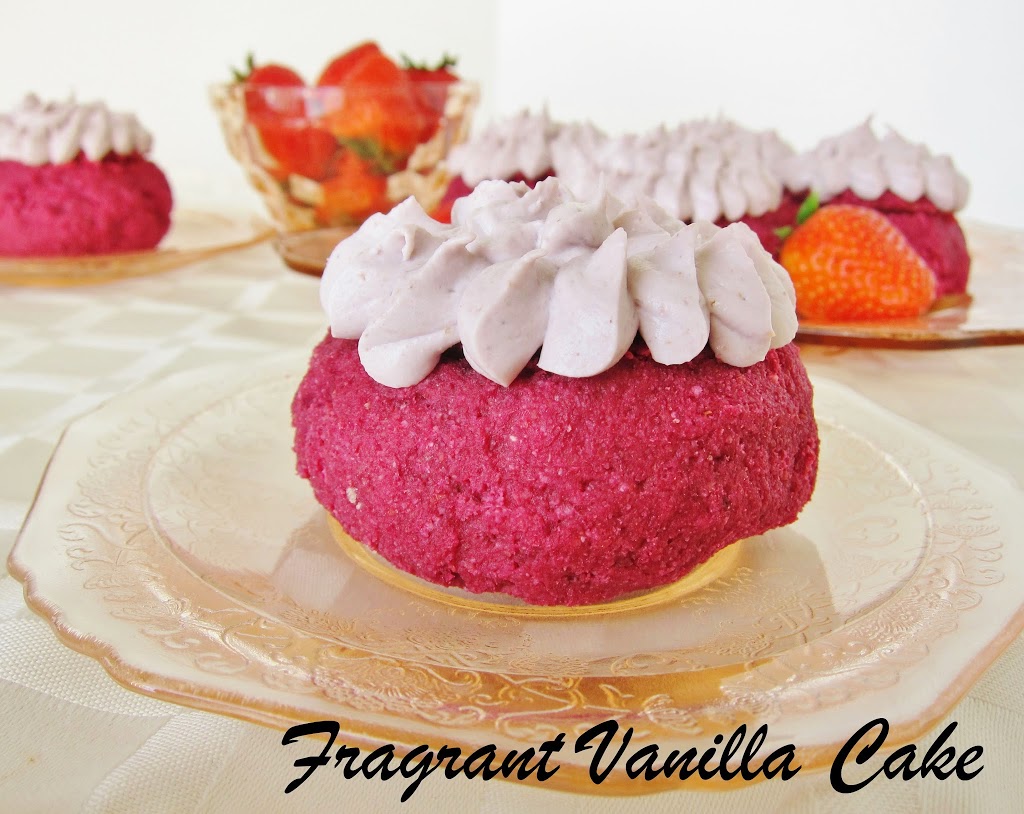 They were then filled with jammy strawberries once the doughnuts had been "baked" in the dehydrator, and topped off with the most luscious strawberry coconut cream frosting. I was so excited to devour one, I think I ate it in 3 bites. I think I am in love with raw doughnuts, especially these beauties.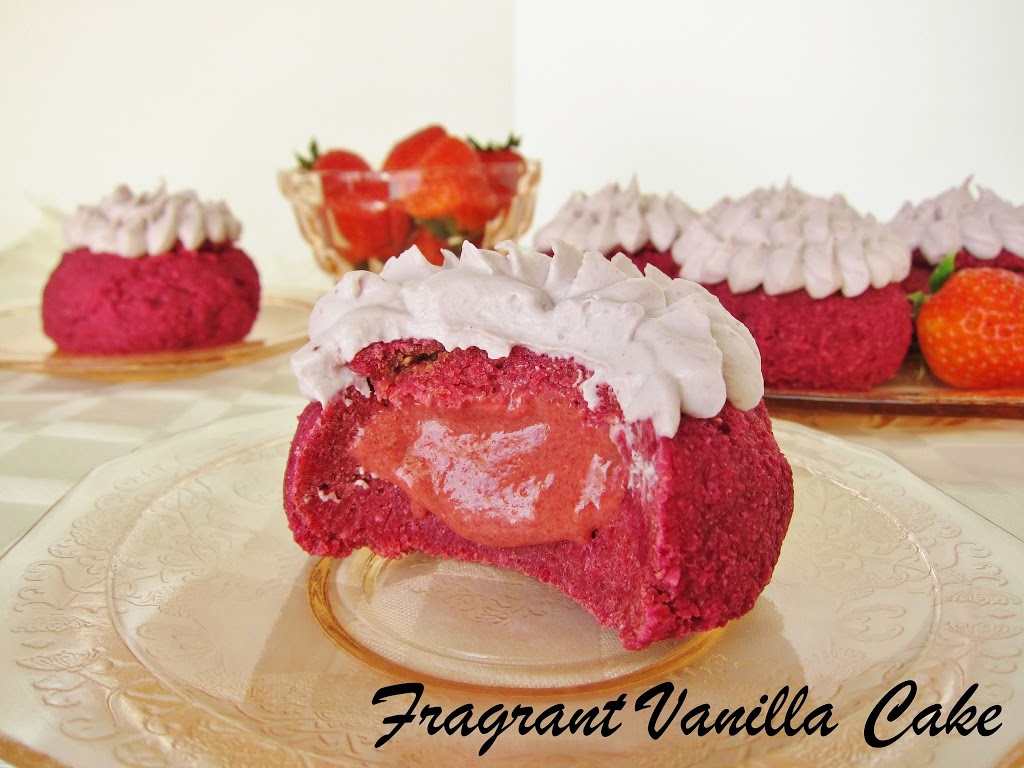 Raw Red Velvet Strawberry Filled Doughnuts
Makes 8
Doughnuts:
1 cup raw sprouted buckwheat flour or sprouted oat flour
1 cup ground flaxseed meal
2 1/2 cups raw

coconut flour

(do NOT use store-bought!)*
1/4 tsp sea salt
2 tsp pure vanilla extract
2 cups chopped red beet
1 cup medjool dates, pitted (soaked in filtered water for 30 minutes if not soft, then drained)
1/4 cup coconut nectar
Frosting:
1 cup young coconut meat
2 Tbsp coconut water
1 1/2 Tbsp raw coconut nectar or agave nectar
1/8 tsp sea salt
1 tsp pure vanilla extract
1/2 cup fresh organic strawberries
1/4 cup

raw coconut butter

, warmed to liquid
Filling:
2 cups fresh organic strawberries
1 Tbsp coconut nectar or your choice of liquid raw sweetener
1 tsp pure vanilla extract
a pinch sea salt
1 1/2 Tbsp liquefied coconut butter

Combine buckwheat flour, coconut flour, sea salt, in a bowl and whisk together until and set aside. To a food processor, add the dates, vanilla, beet and nectar, to the processor and process until pretty smooth. Add the dry ingredients back and process until smooth and well incorporated.
Shape the batter into 8 doughnuts without holes (it will be sticky, just be careful) and place on a dehydrator sheet. Dry for about 14 to 16 hours at 115F (until they are cake consistency but still a little moist in the centers).
Meanwhile, to make the frosting, combine all ingredients but the coconut butter in a food processor and process until smooth. With the motor running, add the coconut butter and process a minute more. Pour the cream into a bowl and let sit in the freezer for about half an hour to 45 minutes or so until the consistency of whipped cream then place in the fridge until ready to use.
When the doughnuts are done dehydrating, remove them from the dehydrator, and cut a divet into each one, removing the center so that there is a Tbsp sized hole (but being careful to not get too close to the bottom of the doughnut). Cut the bottom off of the piece that you cut out so you can place it back on top once the doughnuts are filled.
For the filling, combine all ingredients in a food processor and process until smooth. Spoon about 1 Tbsp filling into the center of each doughnut, then place the top back on. Place the frosting in a pastry bag, and pipe decoratively over the cupcakes (or you can simply spread it).
*I say not to use store bought coconut flour because it will affect the flavor and quality of the finished product. I find it too dry (it soaks up all the moisture in the doughnuts), and most of it has an off flavor to me (it tastes toasted) that I do not care for. You can make your own coconut flour in about 30 seconds or less in a high speed blender. See how here: https://www.fragrantvanilla.com/p/helpful-things-for-recipes-on-this-blog.html
(Visited 101 times, 1 visits today)