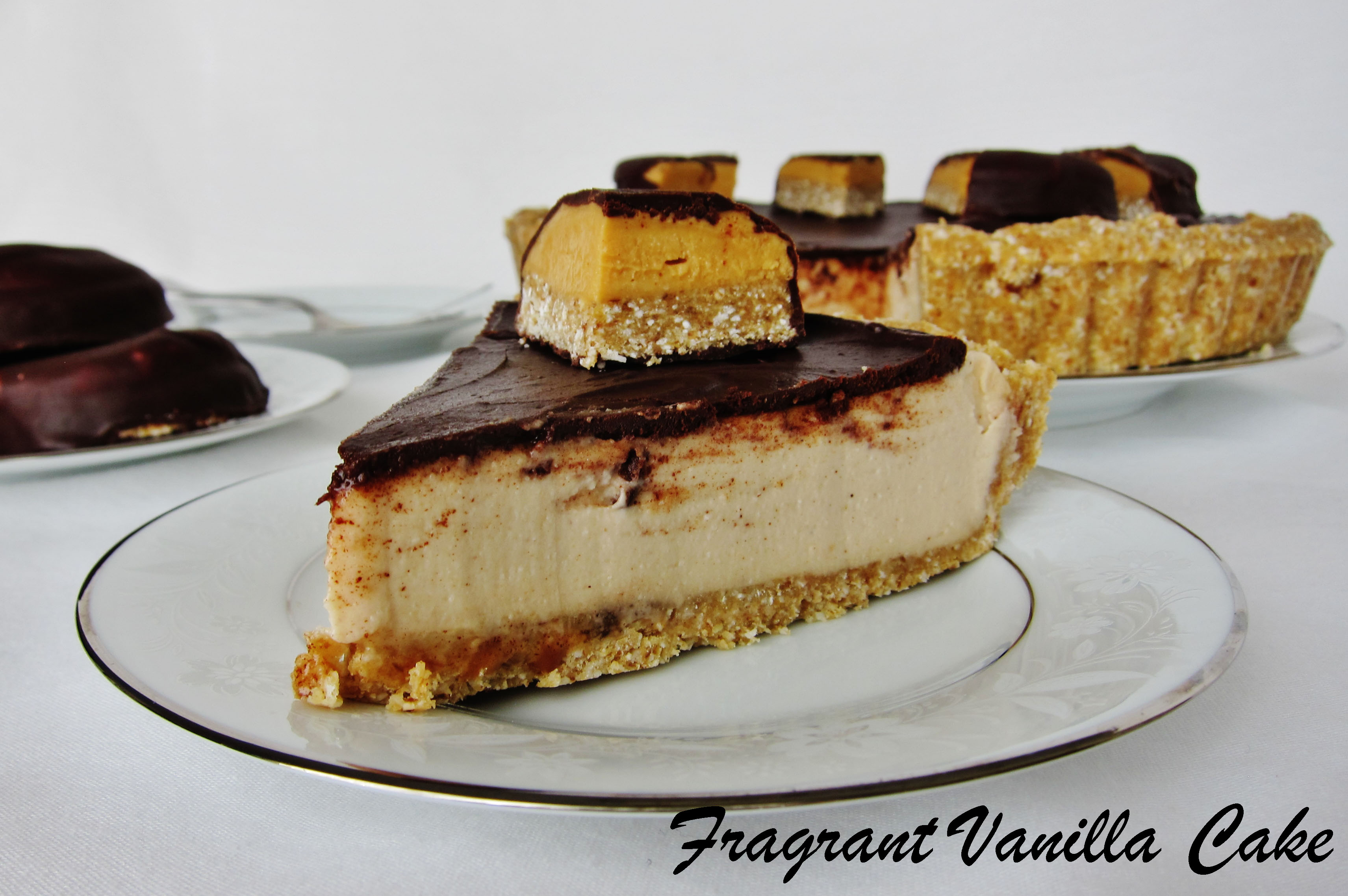 Raw Tag-Along Tart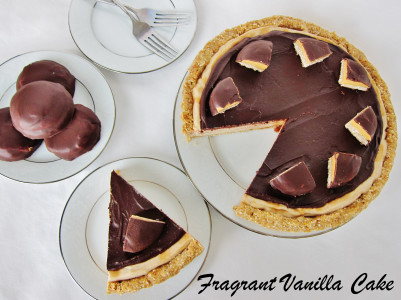 I made some Raw Tag-Alongs  since it is Girl Scout season, and they were so good that I thought I should make another Tag Along dessert as well. I never tire of the chocolate and peanut butter combo, I am in love with it.  I thought the Tag Alongs deserved some more time in the spotlight since I have quite a few Samoa dessert recipes on my website.  Like a Raw Samoa Cake, Raw Samoa Mousse Bars, and Raw Samoa Coconut Macaroons.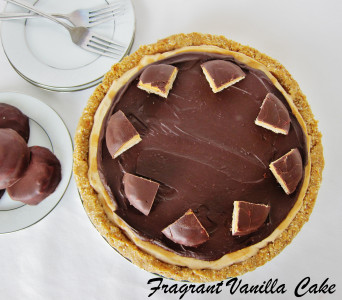 I always make a lot of cakes, so I thought I would change it up this time and make a Raw Tag-Along Tart! For the crust, I used a mixture of ingredients that tasted like peanut butter cookies but crunchier.  It was crave worthy all on its own, but this dessert is about being a bit over the top, so the filling had to be equally as delicious!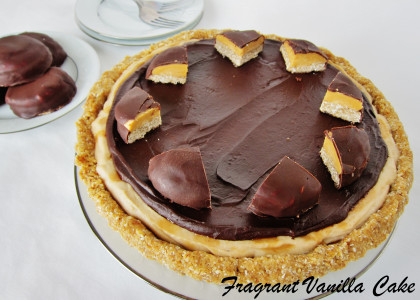 For the filling, I made a raw peanut butter mousse, which I could have eaten by the bowlful.  But it made it into the crust, and then I topped it off with a fudgy chocolate ganache to give it that classic Tag Along Chocolate covered peanut butter thing going on.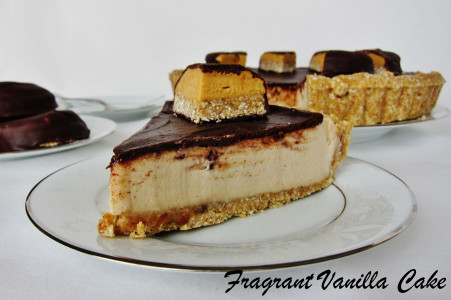 I had to top it off with more tag alongs as well because why not?!  It was sinfully good.  So rich and decadent, and that crunchy crust with the silky peanut butter filling and gooey rich topping...omg pure bliss!  This is definitely a special occasion dessert, and so worth making!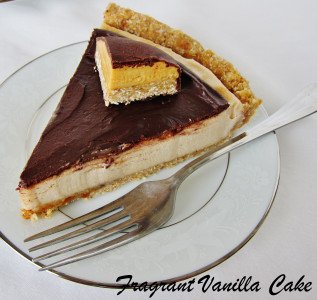 Raw Tag Along Tart
Makes one 10 inch Tart
Crust:
1/2 cup sprouted dehydrated buckwheat
1 cup raw jungle peanuts*
1/4 cup ground flaxseed
2 cups finely shredded, dried coconut
1/8 teaspoon sea salt
1 cup soft medjool dates, pitted and chopped (soaked in filtered water 30 minutes if not soft, and drained well)
1/3 cup raw cacao powder
Peanut Butter Filling:
2 cups  young coconut meat**
1/2 cup coconut water
2 cups raw jungle peanuts*, soaked 4 hours and drained
1/2 cup raw coconut nectar, or maple syrup
1/2  teaspoon sea salt
1 Tbsp pure vanilla extract and seeds from half a vanilla bean
1/4 cup raw jungle peanut butter*
1/2 cup plus 2 Tbsp  raw coconut butter (warmed to liquid)
Fudgy Ganache:
1 1/2 cups soft medjool dates (if not soft, soak in water until soft and drain before using)
1/2 c filtered water
1/4 cup plus 2 Tbsp raw cacao powder
2 Tbsp raw coconut oil, warmed to liquid
a large pinch sea salt
In a food processor, combine the buckwheat, peanuts, flaxseed, coconut, sea salt, and dates, and process until finely chopped and starting to hold together when squeezed.  Press into a 10 inch round tart crust with a removable bottom oiled with coconut oil.  Place in the freezer while you prepare the filling.
To make the peanut butter filling, combine coconut meat, peanuts, juice, coconut nectar, sea salt, vanilla, peanut butter, and coconut butter in the food processor and blend until smooth and creamy. Pour over the crust and smooth out.
For the ganache, combine all ingredients in a high speed blender and blend until smooth, then pour over the peanut butter layer.  Place the tart in the freezer and allow to set for a few hours.
Garnish the tart with Raw Tag Alongs if desired when ready to serve.
*If you wish to use regular natural peanut butter, that will work as well.
**If you do not have access to young coconuts, you may substitute 2 cups raw cashews soaked 4 hours and drained for the young coconut meat.
(Visited 169 times, 1 visits today)