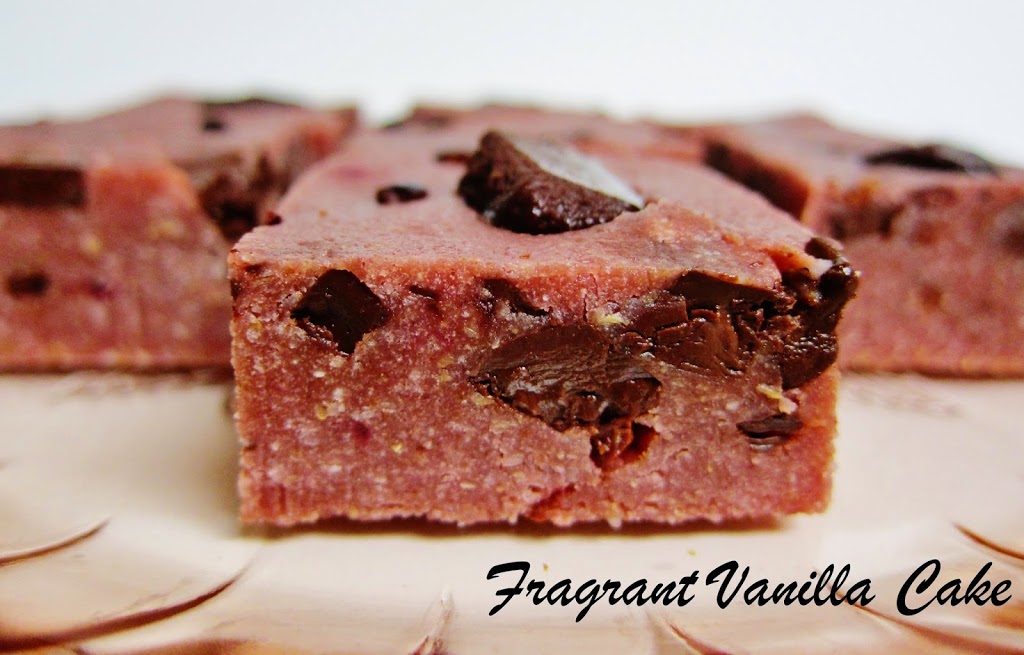 Raw Strawberry Chocolate Chunk Blondies
Blondies are already one of my favorite bars, so add in the sweetness of strawberries and even better, right?!  I thought so at least.  I added in some dark chocolate chunks as well as some raw cacao nibs because I love all of the different textures in the soft dough.  I had to keep sampling the dough as I formed them into the bars just to make sure it was alright wink, wink.  Of course it was, who am I kidding, I just thought it was so good I couldn't wait for them to firm up before eating.  These needed no dehydration so you need not wait long to enjoy them.  They taste kind of like strawberry shortcake married a blondie and had a baby.  These are perfect for Valentine's Day, but luckilly after winter comes spring, and more berries...so more opportunities to make these again!
Raw Strawberry Chocolate Chunk Blondies
Makes 24
Dough:
2 cups raw coconut flour (home made is preferred)*
1 cups sprouted buckwheat flour (or additional coconut flour)
1/4 cup plus 2 Tbsp ground flax seed
1 cups soft medjool dates, pitted
1/4 tsp sea salt
1 tsp pure vanilla extract
1 cups fresh strawberries**
1/4 cup raw almond butter
2 Tbsp raw coconut butter (NOT oil), warmed to liquid
3/4 cup chopped raw dark chocolate
1/2 cup raw cacao nibs
For the dough, in a food processor, combine the coconut flour, buckwheat flour, flax seed, dates and salt, and process until the dates are very finely chopped and it is all well combined.  Add the vanilla, berries, almond butter, and coconut butter and process until smooth like dough.  Mix in the chopped raw dark chocolate and raw cacao nibs. Then press the blondies into a 1 1/2 inch square on a foil lined sheet pan. Place in the freezer until set (about an hour), then cut into 12 squares and enjoy!  Store in the fridge.
*Make your own coconut flour by buzzing 2 cups finely shredded dried coconut in a high speed blender for about 15-30 seconds until fine flour (but not too long or you will get butter).
**Since berries may vary in moisture levels, if you find that your blondies are too wet, add a little more coconut flour.  To dry, add a little water 1 tsp at a time while mixing the dough before adding the chocolate and cacao nibs.
(Visited 88 times, 1 visits today)