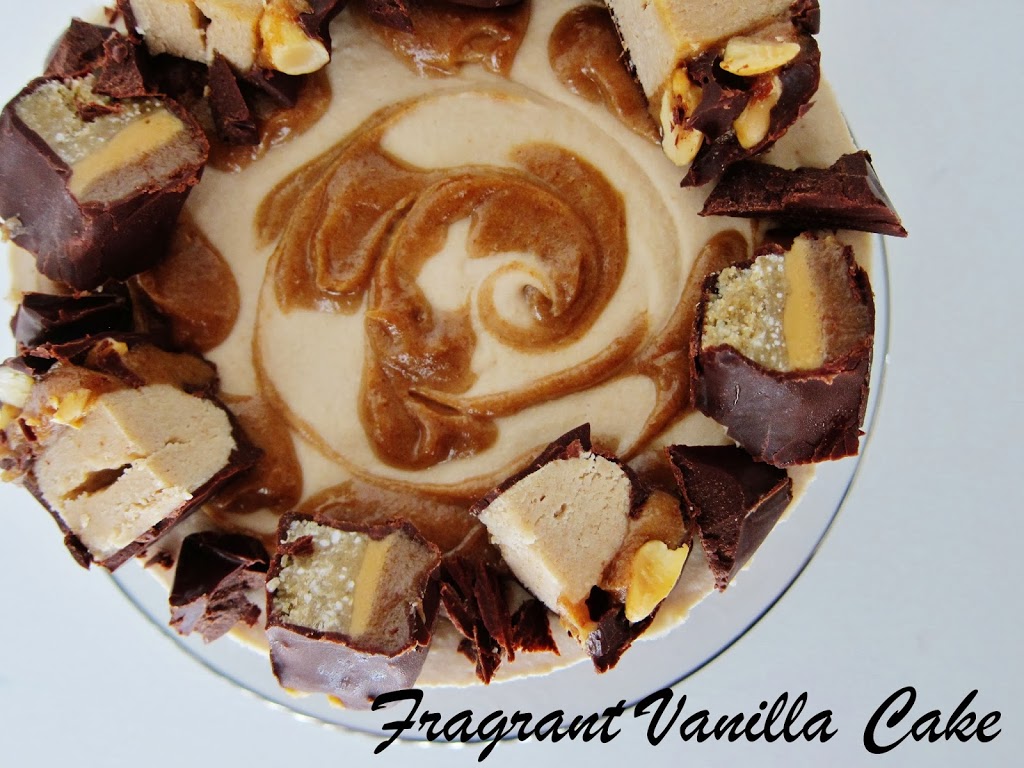 Raw Candy Bar Cheesecake
Since I made a lot of Halloween candy, I thought rather than just eating all of it, making something with it would be more fun.  So, I decided to make a Raw Candy Bar Cheesecake.  It just sounded good, and I could imagine it with layers of chocolate, caramel, peanut butter and chopped candy.  I included 2 types of raw candy bars this time Raw Double Twix and Raw Snickers.
I haven't been this excited about a cheesecake in a long time (and that says a lot since I am ALWAYS excited about cheesecake, this one was just extra special).  The filling was heavenly even before I poured it into the crust and added the candy and caramel into it.
Once I was finally able to indulge in it later...it was amazing.  Like heavenly Halloween candy bliss (and you thought Halloween candy couldn't get any better...but it did with this)!  If you happen to make raw Halloween candy and it lasts long enough to make this, you have to try it! Just use what you have on hand, and if you don't want to mess with the candy making, you can use chopped raw chocolate.
Raw Candy Bar Cheesecake
Makes one 6 inch cake
(Visited 130 times, 1 visits today)