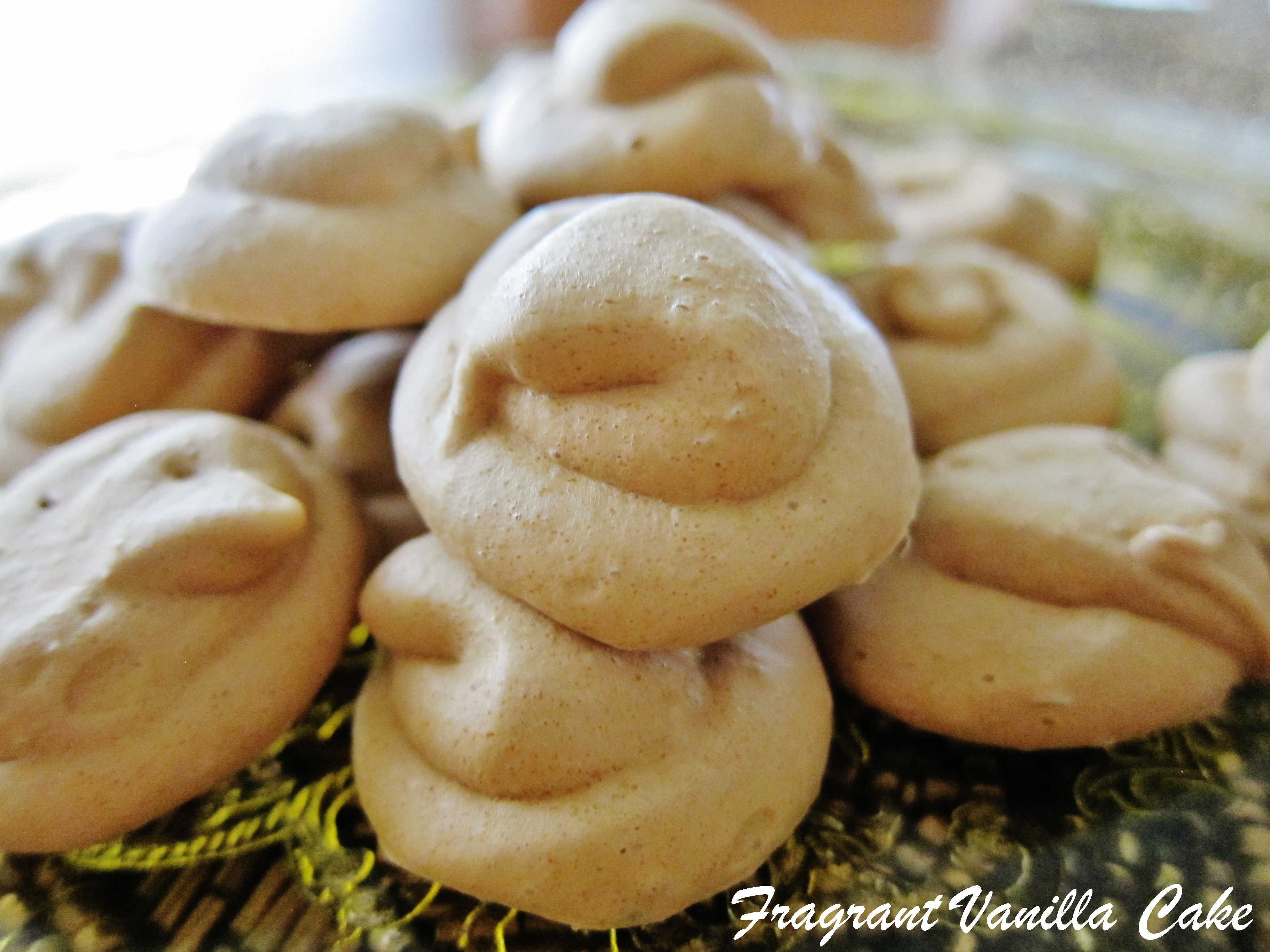 Vegan Salted Caramel Maple Meringues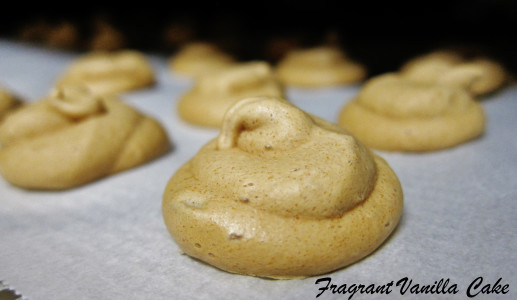 The first meringues I ever tried to make had coconut sugar in them.  The ones that fell flat as I popped them into the oven making my heart sink.  I had so much hope for them!  The problem was that the aquafaba (chickpea liquid used to make vegan meringue) had not been whipped long enough and the sugar was not added carefully causing them to deflate.  Plus they had nothing to stabilize them.  Which I figured out after trying a few times to make them.  I figured out how to make xylitol meringues in the dehydrator (my Matcha Raspberry Meringues), my only success for crunchy ones so far because the others I tried  never dried out in the oven or they fell flat.  So...anyways, this is my success with using coconut sugar, the recipe I am sharing today.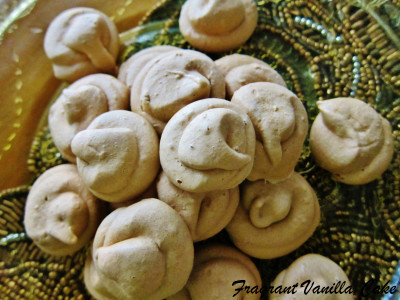 What I did differently was to buzz it to powder first before adding it to the whipped chickpea liquid, and using stabilizers.  I am calling them salted caramel maple, because the nature of the coconut sugar is caramel flavored, I added a touch of maple extract, and a pinch extra of sea salt.  Hence the salted caramel which is what these taste exactly like!  If you would like these to be maple through and through, you can use maple sugar in place of the coconut sugar (I just use that more sparingly because it costs more) it works, I tested that out as well.  These are delicious little bites of goodness, which are simple which is just what some of us need when venturing into the art of vegan meringue.  Now to experiment with more meringue!  I have loads of chickpea liquid from work just begging to be made into something fabulous!
Vegan Salted Caramel Maple Meringues
Makes 12
1/2 cup aquafaba*
1/2 tsp guar gum or xanthin gum
1/2 tsp cream of tartar
1/2 cup powdered maple sugar or coconut sugar**
1/4 tsp sea salt (if your chickpea liquid has no salt)
2 Tbsp arrowroot powder
1/4 tsp maple extract
1/2 tsp pure vanilla extract
In a food processor (which is what I used, or you may use a stand mixer with a whisk attachment), whip up the chickpea liquid until it has reached pretty stiff peaks. This will take about 2 minutes in the food processor.  Add the guar gum and cream of tartar and process until incorporated.  Add the sea salt, sugar and arrowroot with the motor running, a little at a time through the feed tube (so you do not deflate it), then allow to process until the sugar is completely dissolved and the meringue is smooth, shiny and thick.  Add the vanilla and maple extract, and blend until uniform in color.
Carefully place the meringue mixture into a pastry bag with a large tip, and pipe into meringues on a parchment paper lined dehydrator tray.
Dehydrate at 155F for 16-20 hours, or until crisp (the time may vary according to your dehydrator and the moisture in the air).  Remove from the dehydrator and store in an airtight container.
*Aquafaba is the liquid from chickpeas.  You may either use the liquid from canned chickpeas, or liquid from chickpeas you have cooked yourself (if it is thick enough).
**I buzzed the sugar in the blender until fine before using in the recipe, this makes it less likely to deflate the meringue.
(Visited 407 times, 1 visits today)