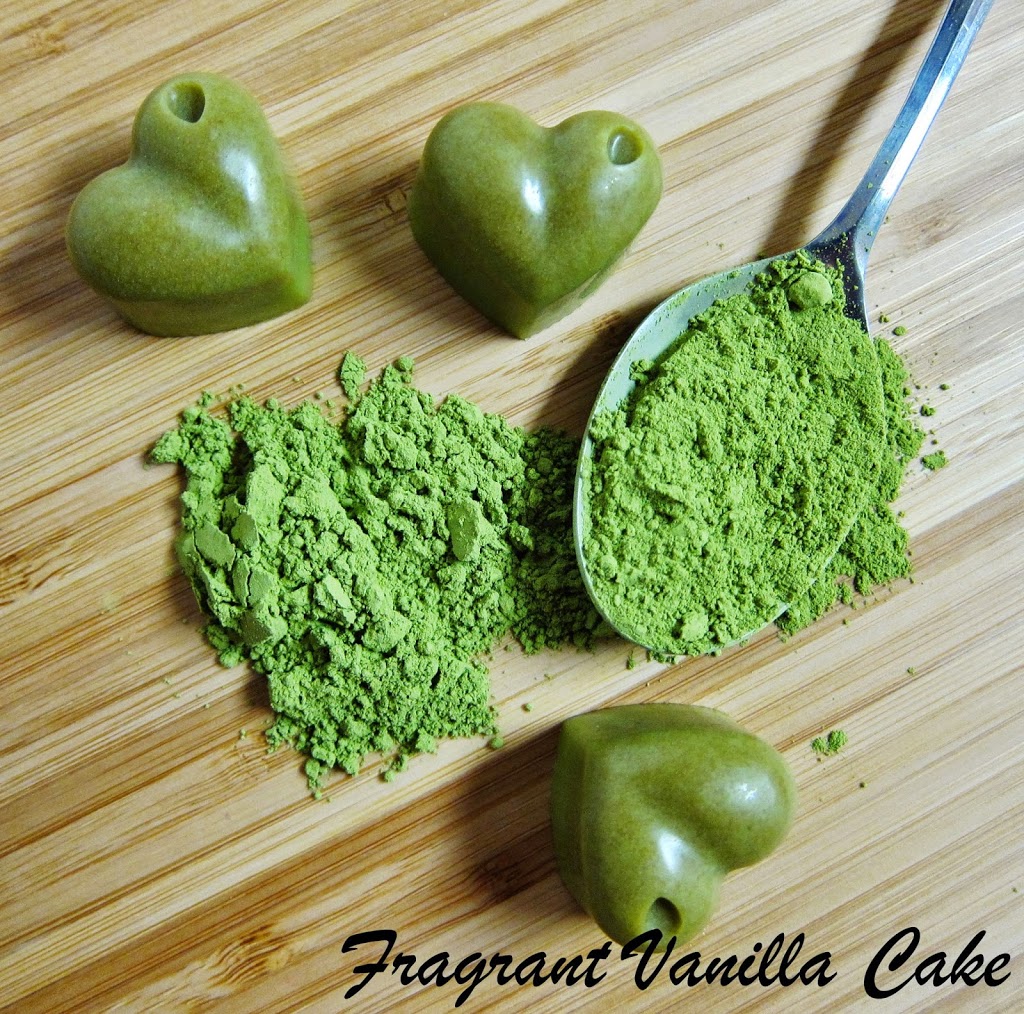 Vegan Matcha White Chocolates
I have a thing for matcha lately.  Whether it is my cup of mid-morning matcha at work or a smoothie or some chia breakfast porridge, I love the stuff.  Everything about it is appealing to me, from its beautiful green hue to its earthy addictive aroma and flavor.  I love it in desserts paired with sweet flavors like almond, vanilla or white chocolate.  Since I had some raw cacao butter on hand, I wanted to make some matcha white chocolates because they sounded absolutely heavenly.  I am actually more of a vanilla girl than a chocolate girl (shocking I know), so these were right up my alley.
I thought I would mold them into cute little hearts as well, since Valentine's Day is just around the corner and they might make wonderful gifts (if they last that long with me around).  I admit the process of making these was a bit of an experiment and I was not sure how they would turn out.  The last time I tried to make a white chocolate with cacao butter I ended up throwing it out because I ruined it.  I had my fingers crossed this time. I used a mixture of  raw cacao butter and raw coconut butter plus a little cashew butter for the base, with maple syrup to sweeten.
They were heavenly, and they melted on my tongue into sweet deliciousness.  I would not mind (would love) a box of these for Valentine's Day if someone gave them to me who had made them and knew me well enough to know I would appreciate these more than regular chocolates. Because (most of) us women appreciate creativity and things which are out of the ordinary with thought and time put into them.  If you are reading this and your lover loves matcha, you might have to get on making some for them as a special treat!
Vegan Matcha White Chocolates
Makes about 24 small chocolates


Ingredients:
1/3 cup raw cacao butter (2 oz)
3 Tbsp raw cashew butter
1/3 cup coconut butter
1 tsp pure vanilla extract
3 Tbsp maple syrup (or to taste)
1/8 tsp sea salt
1 tsp matcha powder
Instructions:
Combine cacao butter, cashew butter, vanilla, maple syrup,  and sea salt over a double boiler, and whisk until smooth.
Whisk the matcha into the white chocolate.
Pour into chocolate heart molds, and place in the freezer until heard, which can take 30 minutes to 1 hour depending on how warm it is.
Pop chocolate out of molds and enjoy!
Store in an airtight container in the freezer for up to a few months.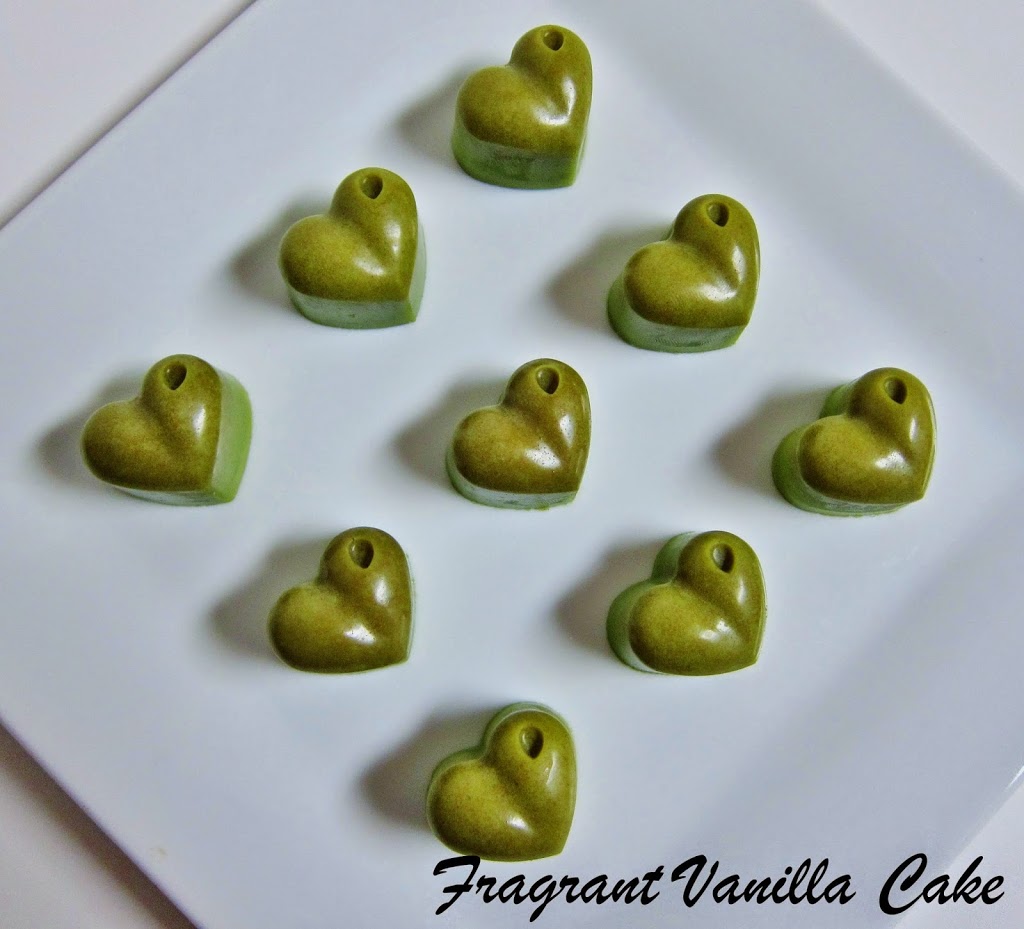 (Visited 90 times, 1 visits today)