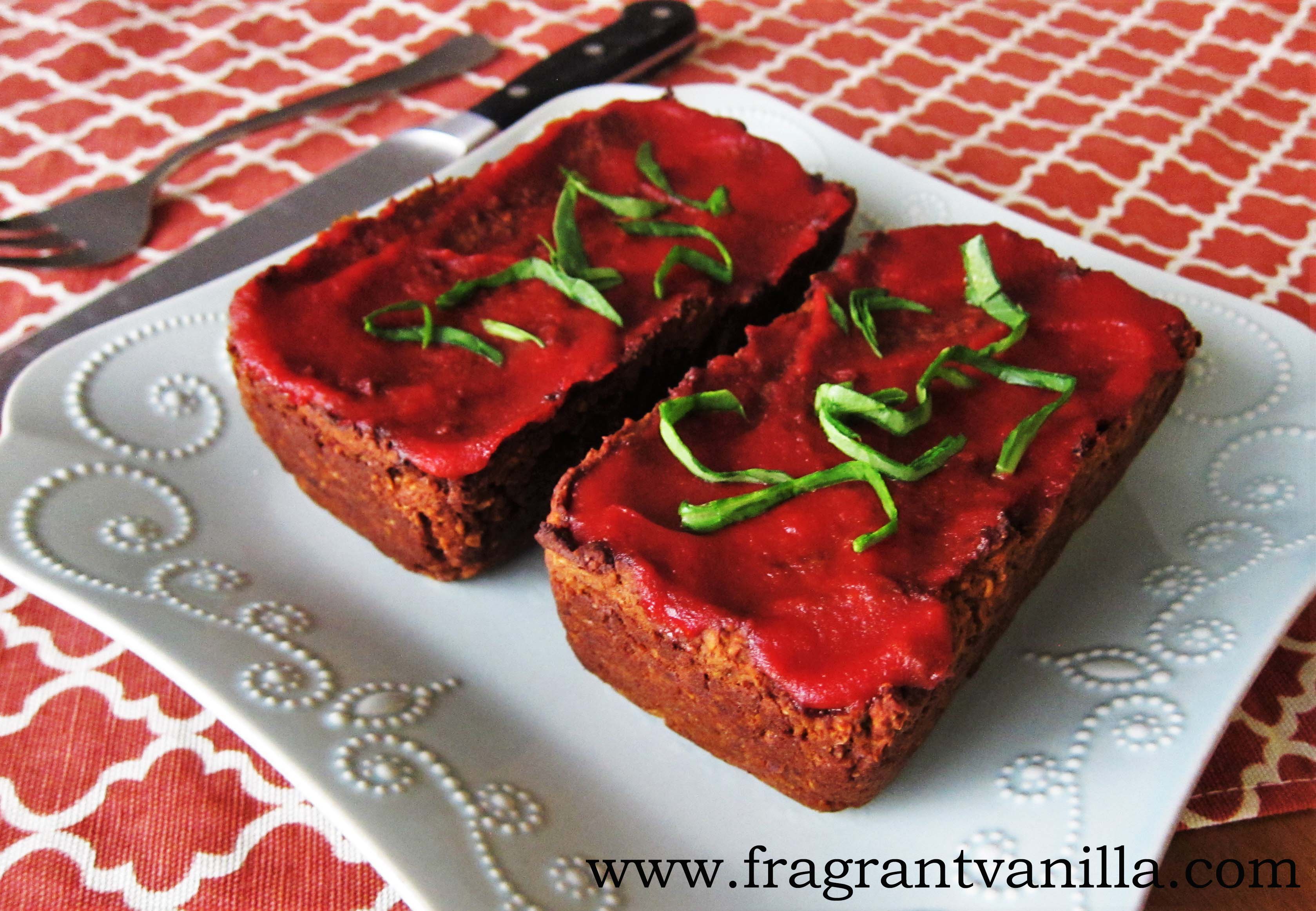 Vegan Lentil Walnut Meat Loaf
I was never a huge meatloaf fan when I was younger.  Probably because I did not like the meat itself, and it was unappealing and greasy looking to me.  But vegan lentil loaves are another story.  Back when I was in high school I remember having a really good one from a local co op.  It looked like traditional meatloaf but it was vegetarian.  I made my own once as well for Thanksgiving when I wanted a main dish, it had wild rice and mushrooms in it as well as the lentils.  It was wonderful.  But I didn't have a blog at that point to share it with everyone.  The only other time I made lentil loaf, it was a raw one, and it turned out awful. I did not like how it tasted at all and it ended up in the garbage.  That was supposed to be for Thanksgiving but I ended up just making a hearty salad for dinner.  Just goes to show not everything always turns out perfect that I make.  Anyways, that is my history with making lentil loaves.  I never really had a recipe that was something I would make often because it seemed like so much work.  But I just remedied that on my day off.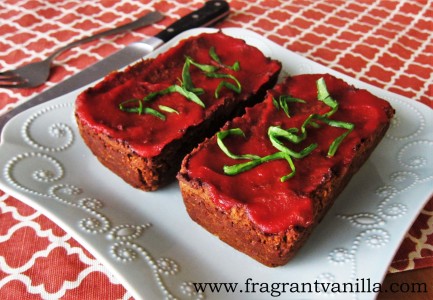 I decided to make a lentil loaf, because a little while back, my Mom had enjoyed some she bought at the local co op and asked if I could make some. Took me a while to do so, but I finally did.  It ended up being way less time consuming than I thought.  Really not a lot of hands on time, just cooking time.  Lentils are a big staple in my diet, so cooking them is like second nature. I added in the usual meatloaf ingredients like onions, garlic, and tomato paste but I also added walnuts for more protein and texture.  Oats held these together but you could not tell they were in there once they were all finished.  I topped them off with a simple glaze, but not ketchup this was a less sugary tomato maple glaze.  They were baked in mini loaf pans so that they cooked faster and were easier to portion out.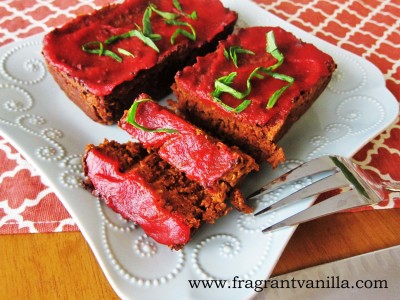 They smelled amazing and tasted even better.  My Mom loved them and said that they were even better than real meatloaf!  They are really pretty easy to make, even with a couple steps that they have, and they are perfect served with mashed potatoes and green beans!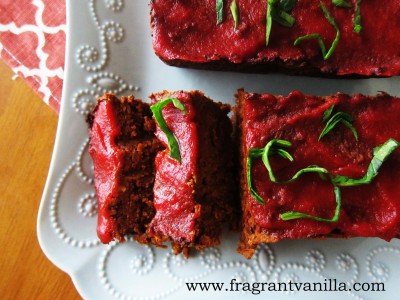 Vegan Lentil Walnut Meat Loaf
Serves 4
Loaf:
2/3 cup uncooked French lentils
filtered water
1 tsp olive oil
1 small onion, diced
2 garlic cloves, minced
2 Tbsp tamari or shoyu
1/4 cup organic tomato paste
1 Tbsp miso paste
1/4 tsp sea salt
1 1/2 cups chopped walnuts
1 cup gluten free rolled oats
Glaze:
2 Tbsp organic tomato paste
1 Tbsp maple syrup
1/4 tsp sea salt
1/4 cup filtered water or as needed
To make the meatloaf, add the lentils to a pot, and cover them with enough water to have a few inches above the lentils.  Bring to a simmer, and cook for about 40 minutes until the lentils are tender.  Drain, and set aside.
In a pan, heat the olive oil and onions, and cook until the onions are softened and tender, about 5 minutes.  Add the garlic and sautee a minute more until fragrant.  Add to a food processor, along with lentils, and all other loaf ingredients.  Pulse until everything is blended but not completely smooth.
Preheat the oven to 375F degrees, and oil two mini loaf pans.  Spoon the loaf mixture into the pans, smoothing the top, and place in the oven. Bake for 30 minutes.
Meanwhile, mix together the glaze ingredients, whisking in a little more water if it seems too thick. Once the meatloaf has cooked for 30 minutes, brush the glaze over it and return it to the oven for another 10 minutes.  Remove from the oven and let cool slightly before slicing and serving.
(Visited 205 times, 1 visits today)