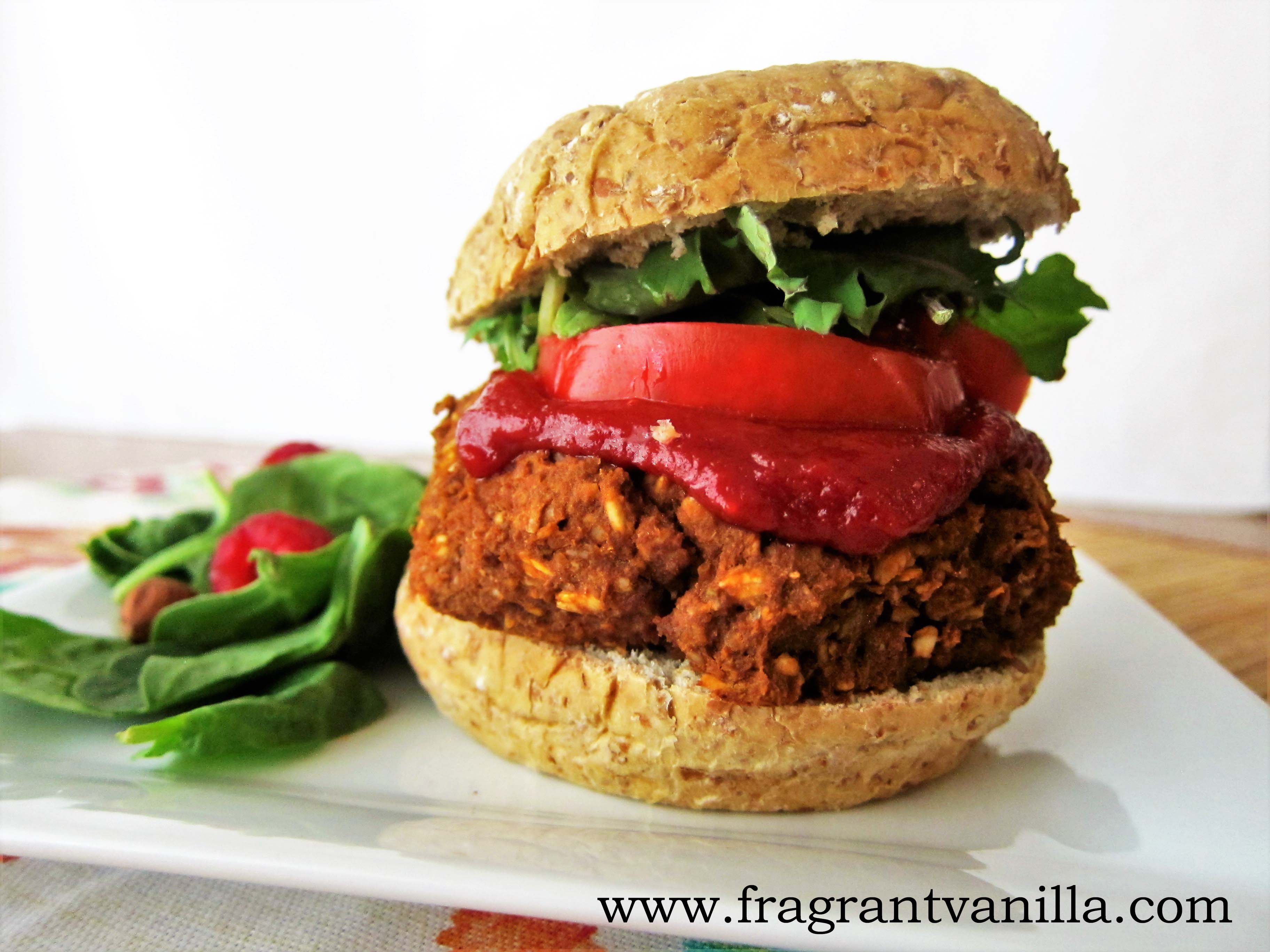 Vegan Lentil Walnut Burgers
I make veggie burgers a lot at work, but for some reason not much at home. Maybe it is because there are only a few types of veggie burgers that appeal to me, and to me most veggie burgers are nowhere near similar to meat burgers.  Not that I ever miss meat, in fact it grosses me out.  But I used to be a big burger eater back in high school before my veggies only days.  Nothing beat a big juicy burger at that point. I finally came up with a veggie burger that I think is much better than those meat burgers ever were, and I am sharing that recipe with you today.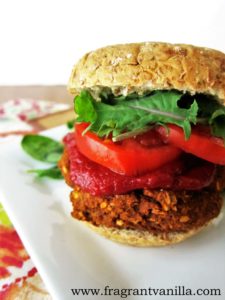 It is a lentil walnut burger.  I love lentils, they are a staple in my diet, and so it is no surprise that I used them in this burger recipe that I enjoy most.  I have used them in loaves and meat balls, so it seemed right.  They are neutral, and pack protein and fiber so what's not to love?!  I combined them with heart healthy walnuts as well as a few other savory ingredients and the mixture itself tasted delicious even before I baked them.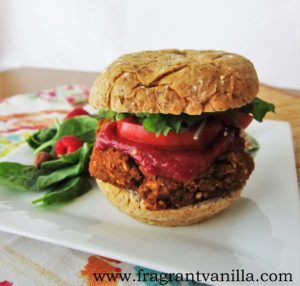 I don't have a grill and I don't like to fry things in oil in a pan and risk the burgers falling apart, so yes I baked my burgers.   Which is actually the easiest no fuss way to make them.  And they smelled wonderful.  They were served up like classic burgers with some home made ketchup and they were so much better than any meat burgers I ever tried as a kid.  These got a big thumbs up.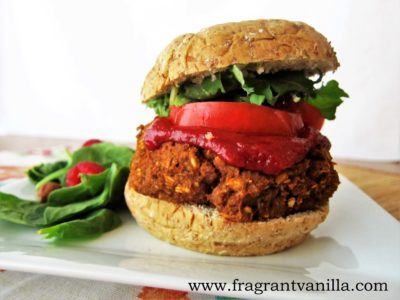 Vegan Lentil Walnut Burgers
Serves 4
Burgers:
2/3 cup uncooked French lentils
filtered water
1 tsp olive oil
1 small onion, diced
2 garlic cloves, minced
2 Tbsp tamari or shoyu
1/4 cup organic tomato paste
1 Tbsp miso paste
1/4 tsp sea salt
1 cup chopped walnuts
1 1/2 cups gluten free rolled oats (or as needed)
To make the burgers, add the lentils to a pot, and cover them with enough water to have a few inches above the lentils. Bring to a simmer, and cook for about 40 minutes until the lentils are tender. Drain, and set aside.
In a pan, heat the olive oil and onions, and cook until the onions are softened and tender, about 5 minutes. Add the garlic and sautee a minute more until fragrant. Add to a food processor, along with lentils, and all other loaf ingredients. Pulse until everything is blended but not completely smooth (if it seems too sticky add some more oats).
Preheat the oven to 375F degrees, and line a sheet pan with parchment.  Shape into 4 burgers (they will be a little sticky) and set on the pan.  Place in the oven. Bake for 20-30 minutes until set.
(Visited 150 times, 1 visits today)