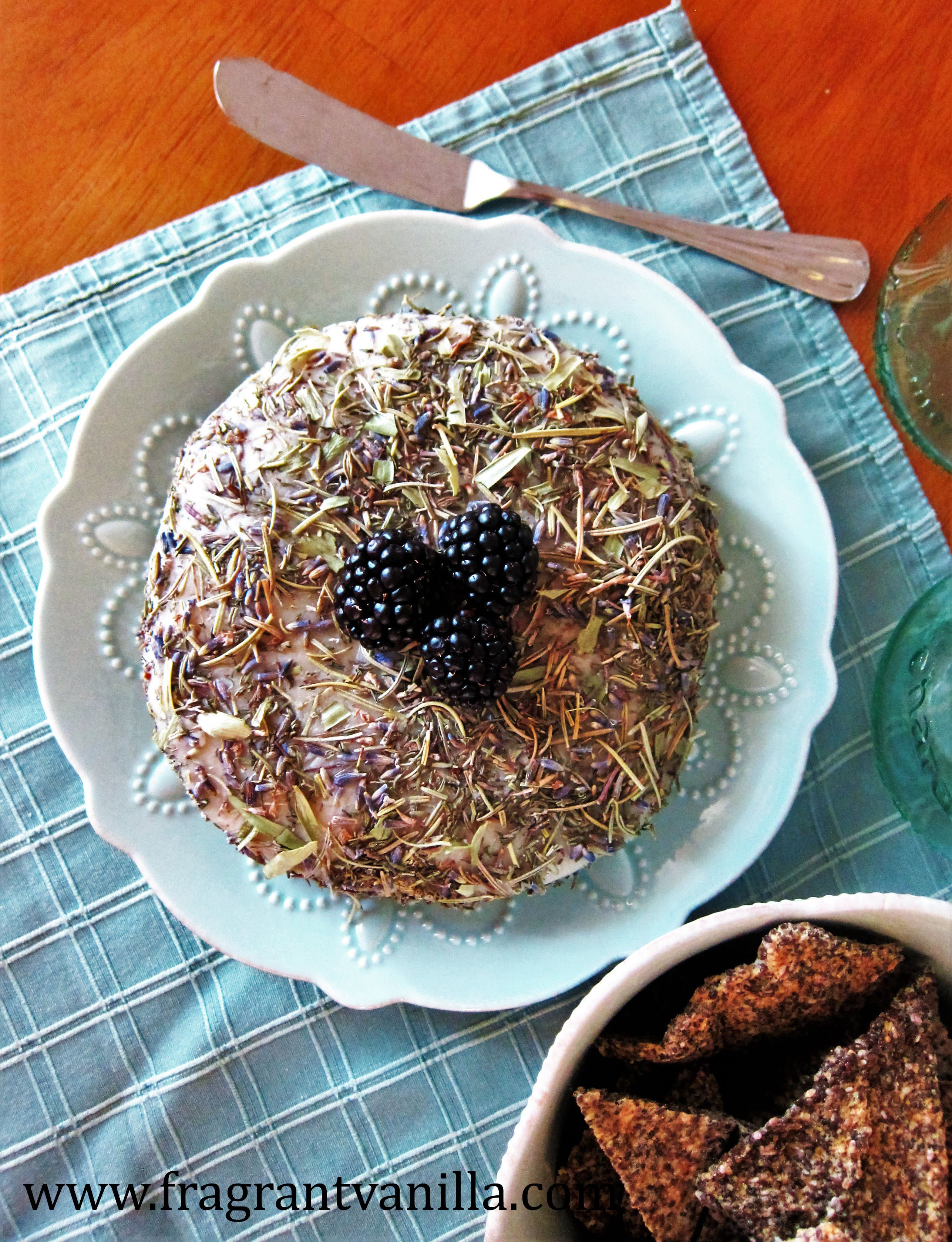 Vegan Herbes de Provence Chevre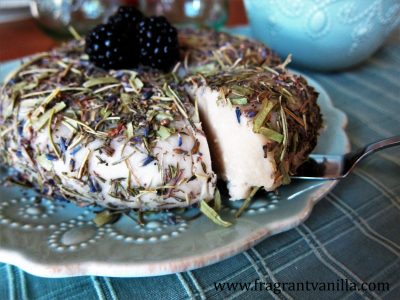 I used to be a huge cheese eater before I went vegan. There was a point in time, I would go to the local cheese shop every week and pick out a different cheese to try. There are hundreds to choose from, so I always had a new one to try. Usually, it ended up on my weekly pizza, but sometimes I enjoyed it for dessert with fruit. I said to myself, I could never give up cheese. But guess what? a few years later I did give up cheese. Well, I gave up dairy, and at that point, I did not think there was a good substitute for cheese. I was not a fan of the store bought stuff that was available at the time that was vegan. That is, until I discovered making my own. I made my own vegan chevre and it was even better than the dairy version I used to enjoy. Chevre was a cheese I had eaten often, topping off salads, or for dessert with berries. So, I was super happy when I was able to make it vegan. I have since figured out to make my other favorite vegan cheeses too, so I never miss dairy cheese. In fact, now to me dairy cheese is kind of gross to me, and when you read about what the animals go through to make it, you do not want to eat it. On a side note, since I went vegan there are a lot more vegan cheese options in stores now that there weren't before and they are actually good. Miyoko's Kitchen, Punk Rawk Labs and Kite Hill are wonderful brands you can buy at the store if you do not have time to make cheese.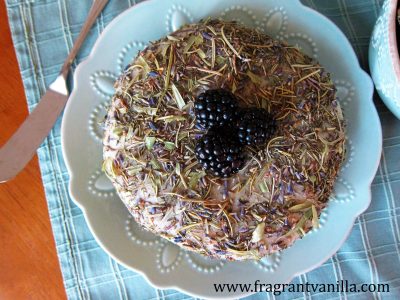 I decided a few days back that it had been too long since I made chevre last, and I wanted some to top salads with so I made a batch. Not just plain old chevre though, Herbes de Provance chevre.  I tried one in the past when I used to eat dairy, and it was amazing.  So, I wanted to make my own version and see if I liked it better.  I told Eric I was making some, and he was like "Heck yeah!  I love your chevre!" I think he might like it even more than me which means a lot because he used to be a big cheese eater.  I was excited about this cheese too.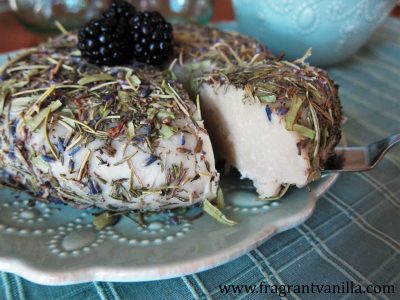 It is really quite easy to make if you have a high speed blender and a little time to let it sit.  But how did it taste?  Wonderful.  It is good with crackers, but it is awesome to crumble on top of a salad with butter lettuce, toasted almonds, fresh berries, and a light vinaigrette.   If you feed this to omnivores, I can guarantee you they will think that it is real cheese and not vegan.  It is awesome stuff.  If you are skeptical try it out!  Not a fan of cashews or allergic to them?  You may swap them for raw macadamia nuts, or almonds instead.  Keep in mind though each nut has its own unique and wonderful flavor, so each of these variations will taste a little different.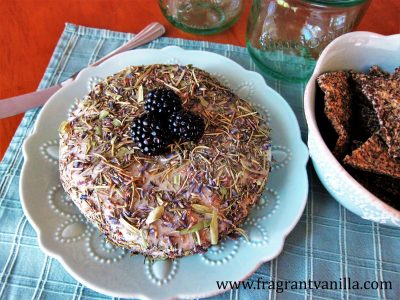 Vegan Herbes de Provence Chevre
Serves 10
2 cups raw cashews, soaked for 4 hours, and drained
1/4 cup filtered water
1 Tbsp lemon juice
1/2 tsp sea salt (or to taste)
1/3 cup raw coconut butter, warmed to liquid
1 Tbsp thyme
1 Tbsp basil
1 Tbsp marjoram
1 Tbsp rosemary
1 Tbsp lavender
1 Tbsp tarragon
In a high speed blender combine the soaked cashews, filtered water, lemon juice, salt and coconut butter and blend until smooth. Pour into a bowl, place in the freezer for about 10-15 minutes until it is easier to work with, then scrape onto a piece of plastic wrap, and shape into a wheel while wrapping tightly. Place in the freezer for about 15 minutes until more firm (you want it to hold shape, but still stick to the herbs). Place the herbs on a plate, then roll the wheel in the herbs. Place in the refrigerator until firm, a few hours. Then enjoy!
(Visited 262 times, 1 visits today)