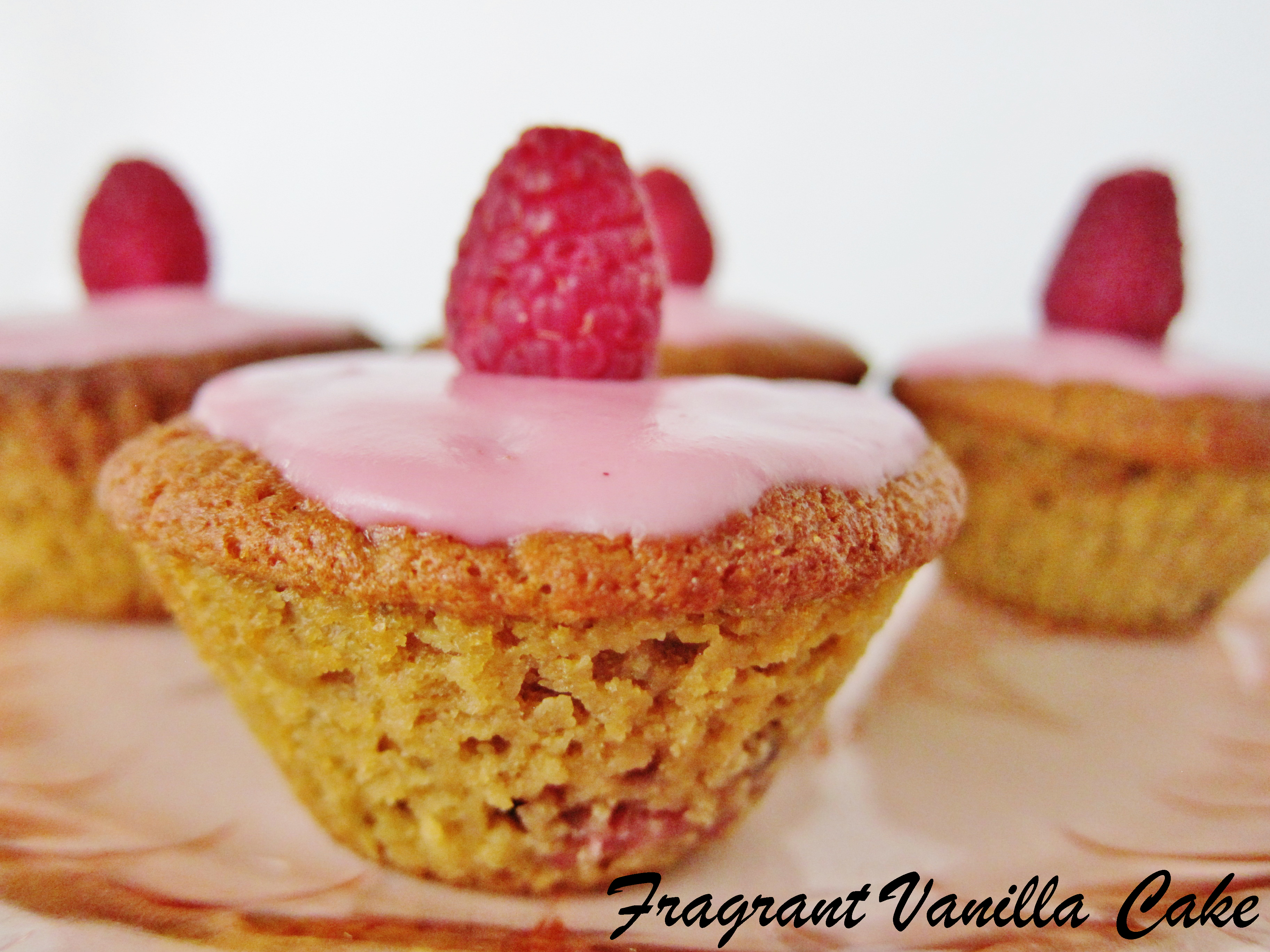 Vegan Gluten Free Sugar Free Raspberry Cupcakes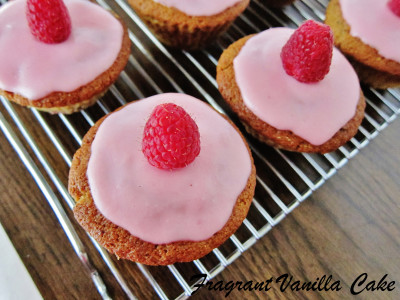 Since my Gluten Free Sugar Free Vegan Marble Cupcakes that I recently made turned out so good, I decided to try making some more sugar free cupcakes last weekend. This time though, it was raspberry.  I had raspberries on hand and I had thought about making muffins...but when I talked to Eric about it he said that something topped off with a sweet glaze would be awesome so I made cupcakes.  The glaze sounded good to me as well since I felt like making something simpler than frosting.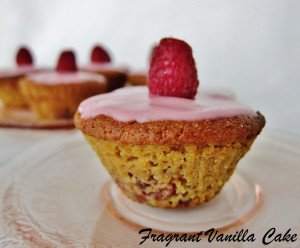 I used my basic gluten free sugar free vanilla cake batter for these and it tasted amazing before it was even baked.  Just sayin'.  But once it was all baked up with the raspberries...oh my was it heavenly.  The raspberries became almost jammy suspended  in the sweet vanilla cake, and once I topped it off with a lemon glaze, even better.  The best part is these are gluten free, sugar free, and vegan so no need to worry about getting a sweet overload on them and feeling ill later.  What they will do it make you happy, and satisfy your sweet craving without spiking your blood sugar!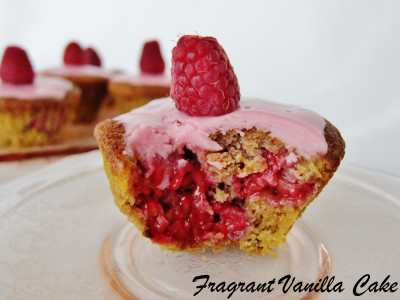 Vegan Gluten Free Sugar Free Raspberry Cupcakes
Cake:
1 3/4 cups all purpose gluten free flour*
1  1/2 tsp baking soda
1 tsp baking powder
1/2 tsp sea salt
2 tsp liquid stevia
1/2 cup virgin coconut oil, warmed to liquid
1 cup applesauce
1/2 cup filtered water
1 Tbsp pure vanilla extract
2 Tbsp organic lemon zest
2 Tbsp lemon juice
2 cups fresh organic raspberries
glaze:
1/4 cup coconut butter, warmed to liquid
1/4 cup lemon juice
1/2 tsp liquid stevia
1 tsp pure vanilla extract
1/4 tsp beet powder (optional for color)
filtered water as needed
Preheat the oven to 375 degrees and position rack in center of oven. Line 16 muffin tins with liners.
Whisk flour, baking soda, sea salt, together in a large bowl to blend well.
Whisk stevia, oil, applesauce, and vanilla extract together in small bowl to blend well, then whisk into the flour mixture until well blended. Whisk in lemon juice until bubbles form. Fold in the raspberries.
Transfer batter to prepared tins, alternating between chocolate and vanilla spooning the batter by the Tbsp into the them. Place in the oven and bake cupcakes until tester inserted into center comes out clean, about 20 minutes.
Cool cupcakes completely.
To make the glaze, whisk together all ingredients but the water until smooth, then add a little water at a time until a runny but not to thin glaze is formed.
Spread a little of the glaze over each of the cupcakes, then allow to set (if you want it to set quicker, place them in the freezer for about 10 min).
*Note, if you do not want to make this recipe sugar free, you may use 1 cup coconut sugar in place of the stevia in the batter, and 2 Tbsp coconut nectar or maple syrup in the frosting .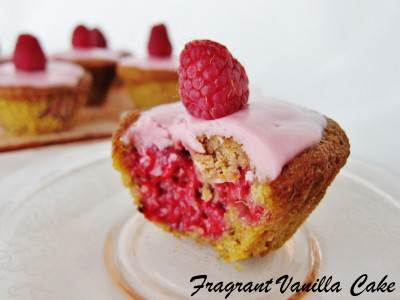 (Visited 378 times, 1 visits today)