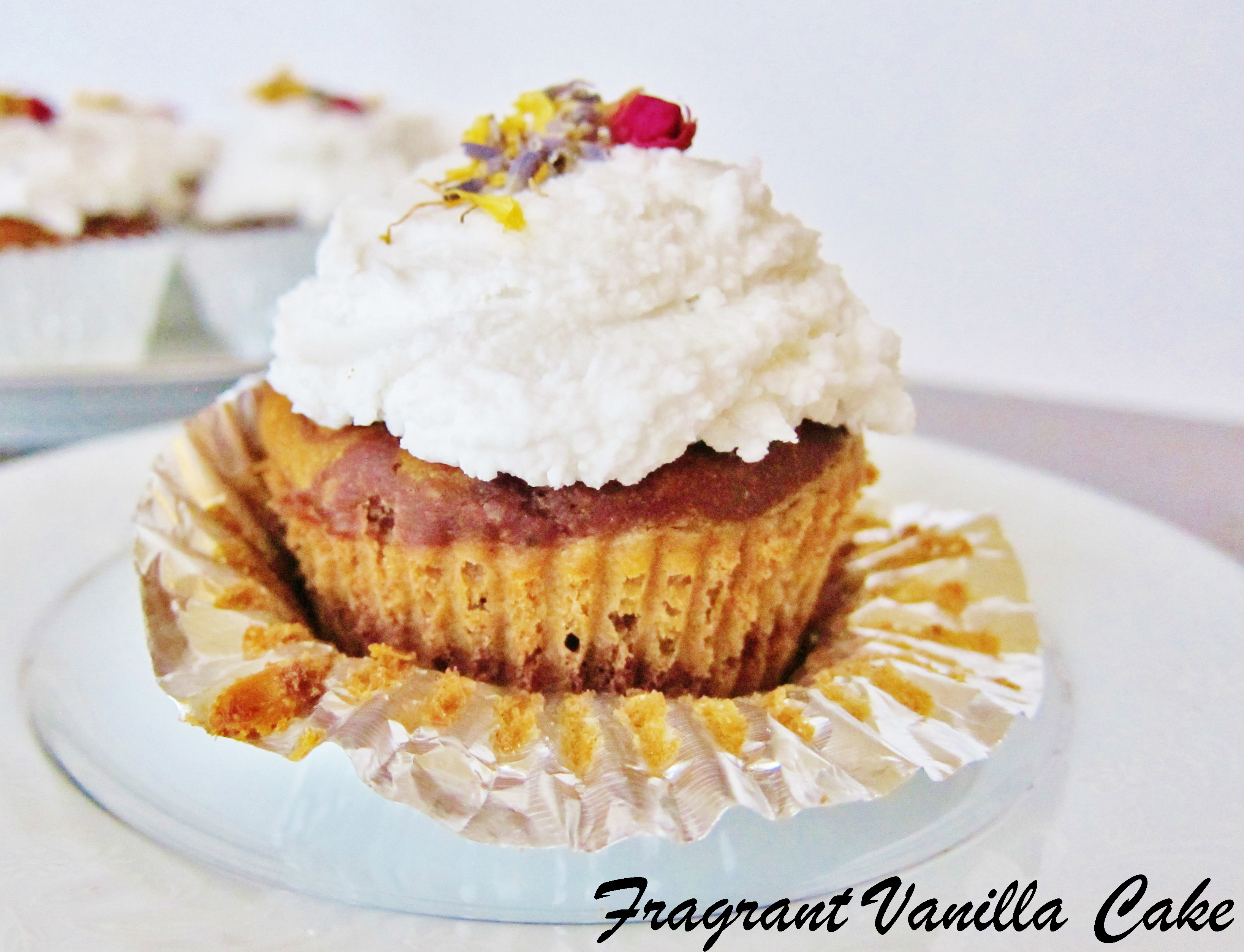 Gluten Free Sugar Free Vegan Marble Cupcakes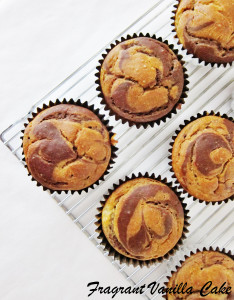 Last weekend a reader sent me a message asking me to try and find her diabetic friendly cupcake recipe for her parents 50th wedding anniversary.  Since I didn't have one to share with her at that time, and I am always up for a challenge, I decided to make some!  Marble cake is always a classic served at any sort of special occasion, pleasing both the chocolate and vanilla lovers, so I went with marble cupcakes.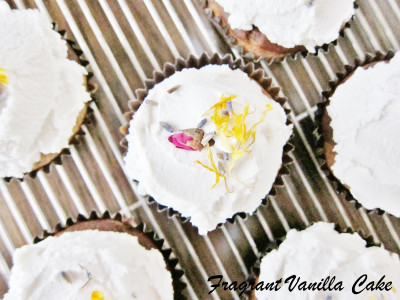 I have always loved marble.  I made my classic gluten free cake batter, which has a bit of applesauce in place of some of the oil to keep these moist and lower in fat (you can not tell it is there).  But in place of the usual coconut sugar, I used stevia.  To be honest, I did not know how stevia would react in these.  After all, you are taking out volume from the sugar.  And, although I love stevia and I often use it in my smoothies because I don't want added sugar, it tends to sometimes have a funny after taste.  I was a little worried about that here, but I gave it a go anyhow and I was pleasantly surprised with delicious tasting cupcakes!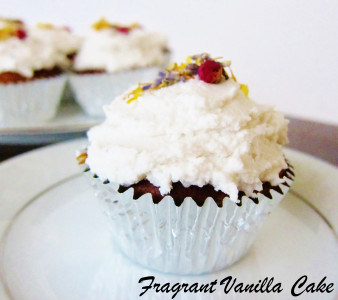 I topped them off with some vanilla frosting made from coconut milk, and they were wonderful!  You could not tell that they were gluten free, dairy free, egg free and sugar free.  I could call these allergen free, because there was no nuts in them either.  Anyways, they tasted delicious!  I am happy I made this recipe, not only for the woman who asked me for the recipe to try, but if there are others out there who have specific dietary restrictions they need to follow.  I am always happy to be able to share recipes so people can still enjoy the things they love even when they have allergies or are on special diets.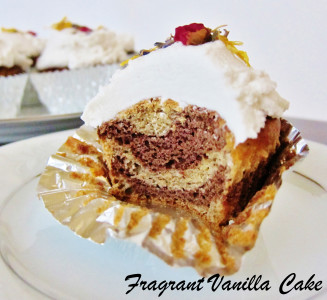 These would make wonderful Birthday cupcakes or cake in addition to being perfect for a wedding anniversary or other special occasion.  But if you want to make them now for no reason at all, but just to eat cupcakes, that is perfectly acceptable too in my book!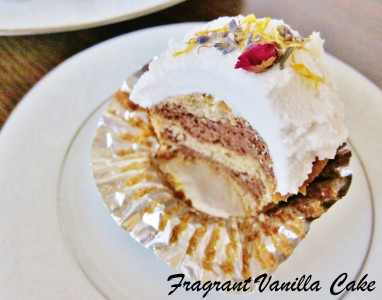 Gluten Free Sugar Free Vegan Marble Cupcakes
Cake:
1 3/4 cups all purpose gluten free flour*
1  1/2 tsp baking soda
1 tsp baking powder
1/4 cup virgin coconut oil, warmed to liquid
1/4 cup applesauce
1 cup thin coconut milk or filtered water
1 Tbsp pure vanilla extract
2 Tbsp unsweetened cacao or cocoa powder
2 Tbsp cider vinegar
Frosting:
2 cans organic Thai Kitchen full fat coconut milk, chilled
1 tsp liquid stevia
1/4 tsp sea salt
1 Tbsp pure vanilla extract
Preheat the oven to 375 degrees and position rack in center of oven. Line 16 muffin tins with liners.
Whisk flour, baking soda, and sea salt together in a large bowl to blend well.
Whisk stevia, oil, applesauce, and vanilla extract together in small bowl to blend well, then whisk into the flour mixture until well blended. Divide between 2 bowls, and whisk the cacao powder into own of them. Whisk 1 Tbsp cider vinegar into each bowl until bubbles form.
Transfer batter to prepared tins, alternating between chocolate and vanilla spooning the batter by the Tbsp into the them. Place in the oven and bake cupcakes until tester inserted into center comes out clean, about 20 minutes.
Cool cupcakes completely.
Meanwhile, to make the frosting, combine all ingredients in a high speed blender or food processor and blend until smooth.  Pour the frosting into a bowl and let sit in the freezer until the consistency of whipped cream, whisking every 15 minutes (this may take anywhere from 1/2 hour to an hour depending on how warm it has gotten).
Whisk together syrup ingredients in a small bowl.
When ready to frost, either spread the frosting over the cupcakes, or place it in a pastry bag and pipe it over them.
*Note, if you do not want to make this recipe sugar free, you may use 1 cup coconut sugar in place of the stevia in the batter, and 1/4 cup coconut nectar or maple syrup in the frosting reducing the coconut butter by 2 Tbsp.
*Note, if you wish to make a layer cake, bake the batter in 2 6 inch pans, baking for 30 minutes, and frost the cake as you would a 2 layer cake.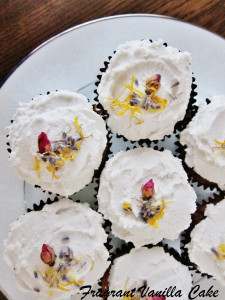 (Visited 573 times, 1 visits today)