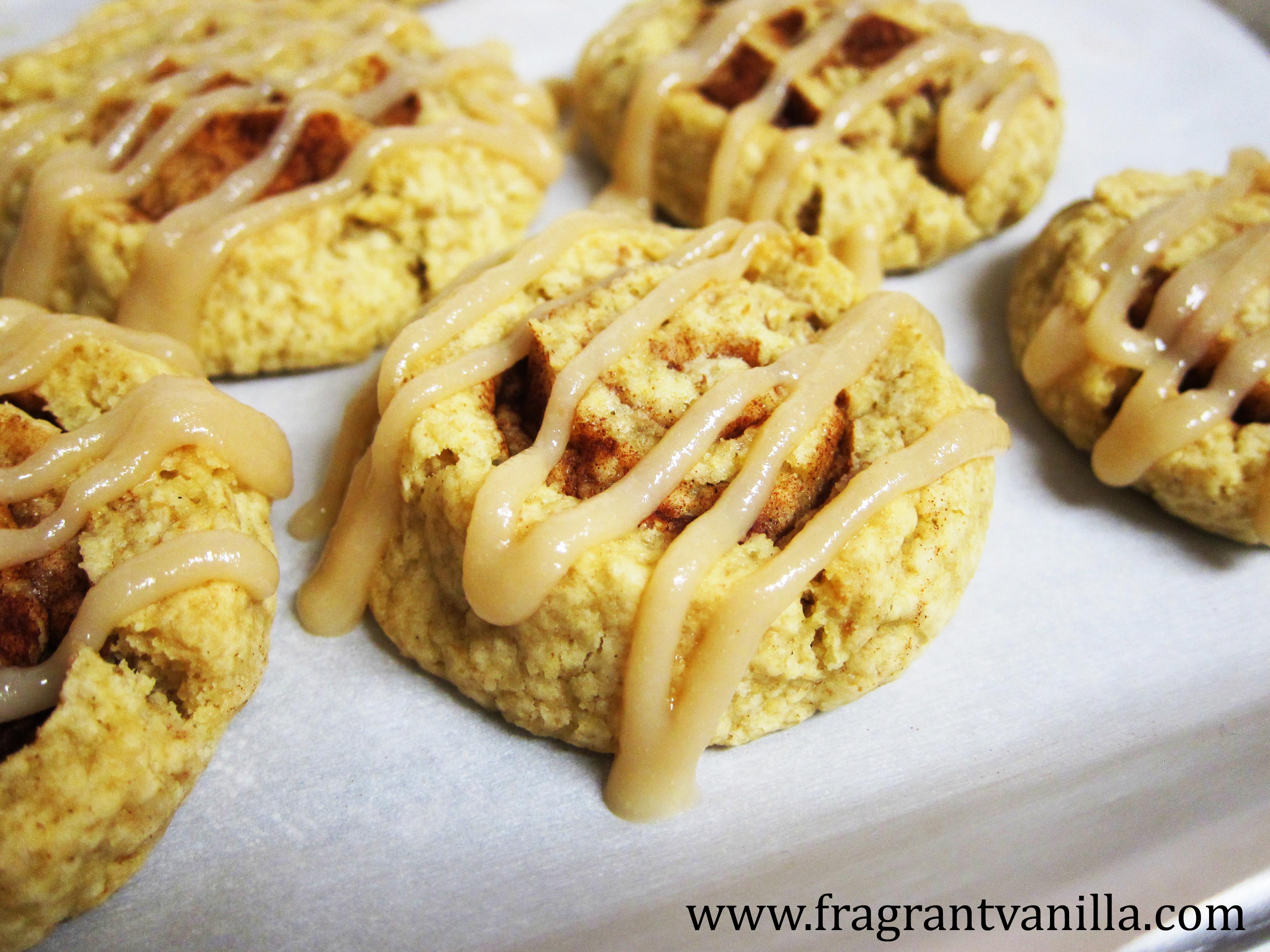 Vegan Cinnamon Roll Cookies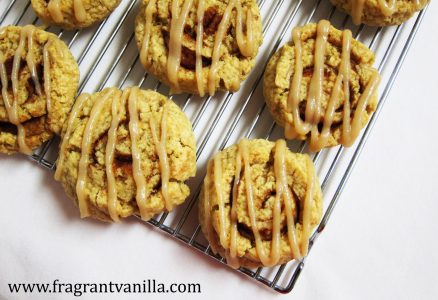 I can't believe it is 2017!  Last year flew by so fast, I feel like it just turned 2016.  The Holidays were fun, but I am ready to get back into everything being on a regular schedule.  Since I had extra days off last weekend, due to New Years, I thought I would do some baking.  I made a really good White Chocolate Grapefruit Cake to celebrate New Years, and also some delicious cookies, which I will be sharing with you in this post.  Now I know people are on their diets, and new years resolutions to give up sweets and what not...but I am not.  I am of the mindset that I eat healthy most of the time, and indulge every once in a while (like 80% healthy, 20% naughty).  That way the majority of what I am eating is good for me.  I have to say though, when it comes to naughty food it is pretty much all home made, and refined sugar and flour free so I don't get that icky feeling that comes from eating processed stuff.  I feel good and that is what counts!  Anyways, back to these cookies I mentioned earlier, I had seen some cinnamon roll cookies on Pinterest and said to myself, "I need to veganize those!"  So that was my Monday project.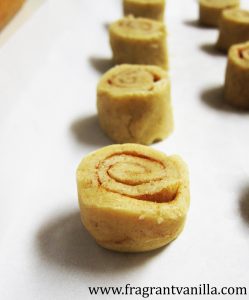 I used my classic go to sugar cookie recipe for the base and it worked out perfect!  These are actually pretty easy to make.  Yes, they involve rolling out and rolling up but they are essentially a slice and bake cookie. I used the most fragrant cinnamon in these, Vietnamese cinnamon.  In case you have never noticed, there are several types of cinnamon.  Vietnamese I find to be the most sweet, aromatic lovely smelling flavorful cinnamon.  Don't believe me?  Go into Penzey's Spices (or even the bulk spice section of your health food store where they often have several different types), and open up the different cinnamon jars and smell them.  These cookies smelled amazing while baking.  With that aromatic cinnamon and fragrant vanilla.  This is a smell that makes me happy.  It reminds me of being in my Grandma's kitchen while she baked.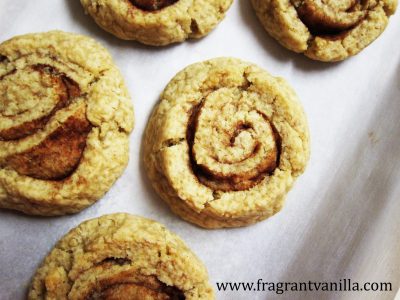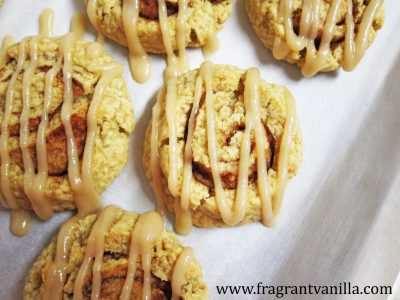 Once the cookies were all cooled (well, mostly cooled, because I like warm cookies), I glazed them with a sweet coconut vanilla frosting.  Because proper cinnamon rolls need a frosting right?!  Well I think so.  They were super delicious!  A cinnamon roll cookie hybrid, with all of the best qualities of both.  If you are not on a New Years diet, you need to give these a try next time you have a cookie craving.  So delicious!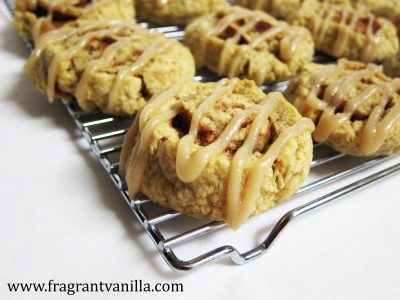 Vegan Cinnamon Roll Cookies
Makes 28 cookies
Ingredients:
Cookies:
2 Tbsp ground flax seed
1/4 cup plus 2 Tbsp filtered water
1 cup virgin coconut oil, warmed to liquid
1 1/2 cups xylitol (coconut sugar may be used but keep in mind the cookies will not be light in color)
1 teaspoon vanilla extract
1 teaspoon baking soda
1/2 teaspoon sea salt
3 1/2 cups Bob's Red Mill Gluten Free All Purpose Flour
2 Tbsp cinnamon
Glaze:
1/4 cup plus 2 Tbsp coconut butter
1 tsp pure vanilla exract
3 Tbsp maple syrup
1/3 cup filtered water or as needed
 Directions:
In a small bowl, whisk together the flax seed and filtered water.  Set aside in the refrigerator for 15 minutes.
In a large bowl, mix coconut oil with xylitol and mix until well combined.
Mix in the vanilla extract and flax mixture until well combined.
Add the baking soda, salt, then the flour, a cup at a time, mixing between each addition, until well combined.  Refrigerate for 5-10 minutes until the dough is a little less soft and more manageable.
To bake, Preheat your oven to 350 degrees. Line 2 large baking sheets with parchment paper.
On a piece of parchment dusted with a little flour, roll out the dough int0 2 10x13 inch rectangles.  Sprinkle each with cinnamon, and roll up from the top down.  Cut into 28 rounds, and place on prepared cookie sheets a couple inches apart, pressing down just ever so slightly. Bake for about 15-18 minutes, until puffed and just starting to brown slightly.  Remove from the oven and let cool on the pan a few minutes, then remove to a wire rack to cool.
To make the glaze, whisk together all ingredients until smooth, adding water a little at a time until it is pourable (but not too thin).  Drizzle over the cookies, then place them in the freezer until the glaze is set, about 15 minutes.
(Visited 90 times, 1 visits today)