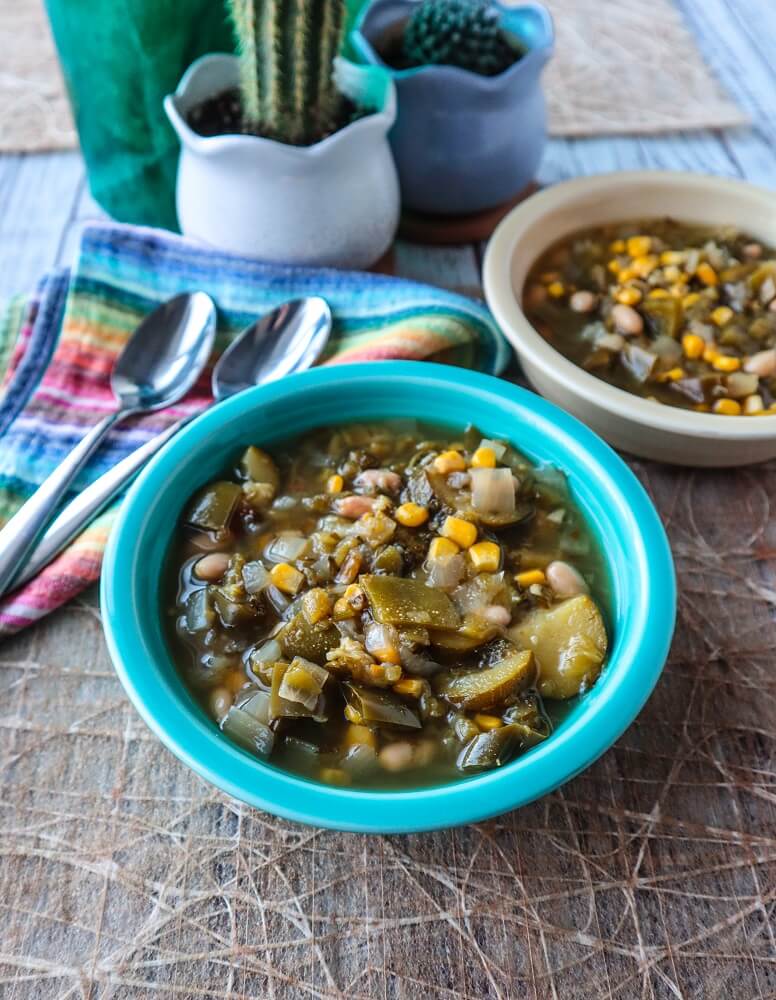 Vegan Chili Verde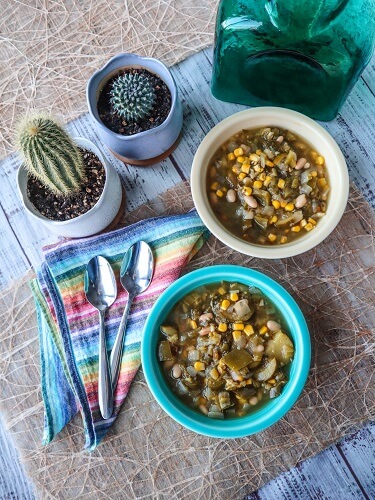 I love any kind of chili.  In fact, I make chili at least once a week, usually my Vegan Chili Mole with Rice  because it is my favorite.  But sometimes I like to switch it up, like last weekend when I decided to make some Vegan Chili Verde! I have made it before, and enjoyed it, but this time I made it to share with Eric, and type up the recipe to share it with you all! It isn't quite as spicy as my other chili in my opinion.  But then again I eat habanero hot sauce and ghost pepper flakes a lot so maybe I am not the best judge of spicy, especially in Minnesota where some consider black pepper spicy.  This chili had just enough spice so you could taste all the flavors, but with a little kick!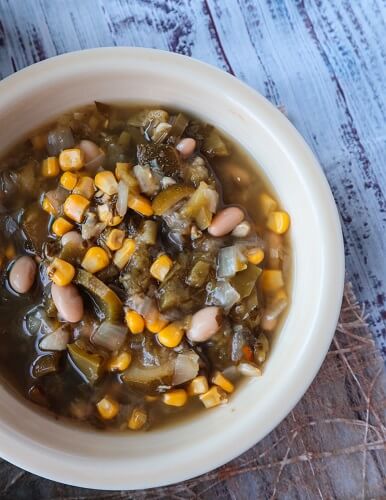 What gave it a kick you might be wondering?  Well I included jalapenos and hot green chilies.  Which I consider to be medium on the hot scale but they have so much good flavor!  Since this was green chili, I also added both poblanos and green bell peppers, both of which are mild, but give good flavor!  Can you tell I love peppers? I wanted more veggies in the chili so I also added some sweet corn and zucchini because I had them both on hand.  One can never have too many veggie add ins with a soup!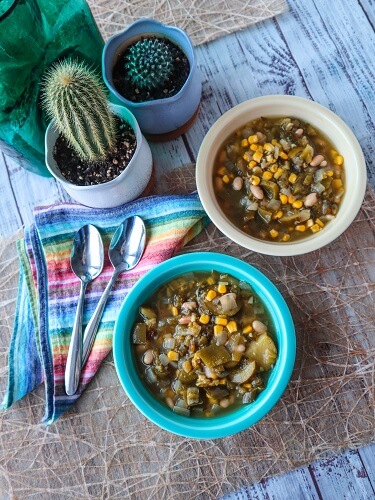 I flavored the broth with garlic and onions, cumin, coriander, lime juice and cilantro and it was so delicious! If you happen to have an Instant Pot by the way, this can be made in there if you don't want to have to keep an eye on it on the stove.  Just add everything but the beans, corn, cilantro and lime juice to it, then cook it as soup/broth on the settings. Then add the remaining ingredients, stir in and let sit until they are heated through.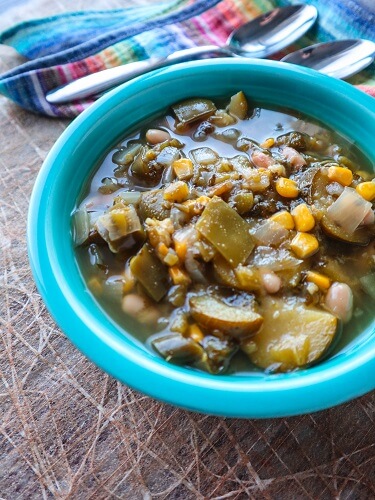 This soup is good served with some brown rice and avocado on top, or with some fresh corn bread or just crusty bread for dunking!  I have tried it with all of them and they all pair well with it. If you are in need of a warming soup while we are still in the chilly season, give Vegan Chili Verde a try!  Eric, who was the other taste tester besides me said it was awesome, so I will be making it again soon!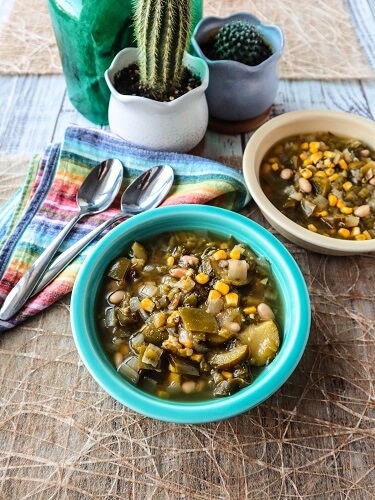 Vegan Chili Verde
Serves 3-4
Ingredients:
2 yellow onions, diced
2 cloves organic garlic, minced
1  jalapeno chili, minced
2 poblano chilies, seeded and diced
2 organic green bell peppers, diced
1 medium zucchini, cut in half and sliced thickly
1 tsp cumin
1/4 tsp coriander
1/2 tsp sea salt or to taste
2 4 oz cans hot or mild green chilies
1 1/2 cups vegetable broth
1 15 oz can great northern beans, rinsed and drained
1 cup sweet corn
1/4 cup lime juice
1/4 cup chopped fresh organic cilantro
1/2 cup full fat coconut milk or other unsweetened plant based milk
Instructions:
In a pot, combine the onions, garlic, peppers, spices, salt, chilies, vegetable broth, and bring to a boil.  Lower to a simmer and cook for about 20 minutes until everything is tender.
Add the beans, corn, lime juice, and cilantro and cook until heated through.
(Visited 214 times, 1 visits today)