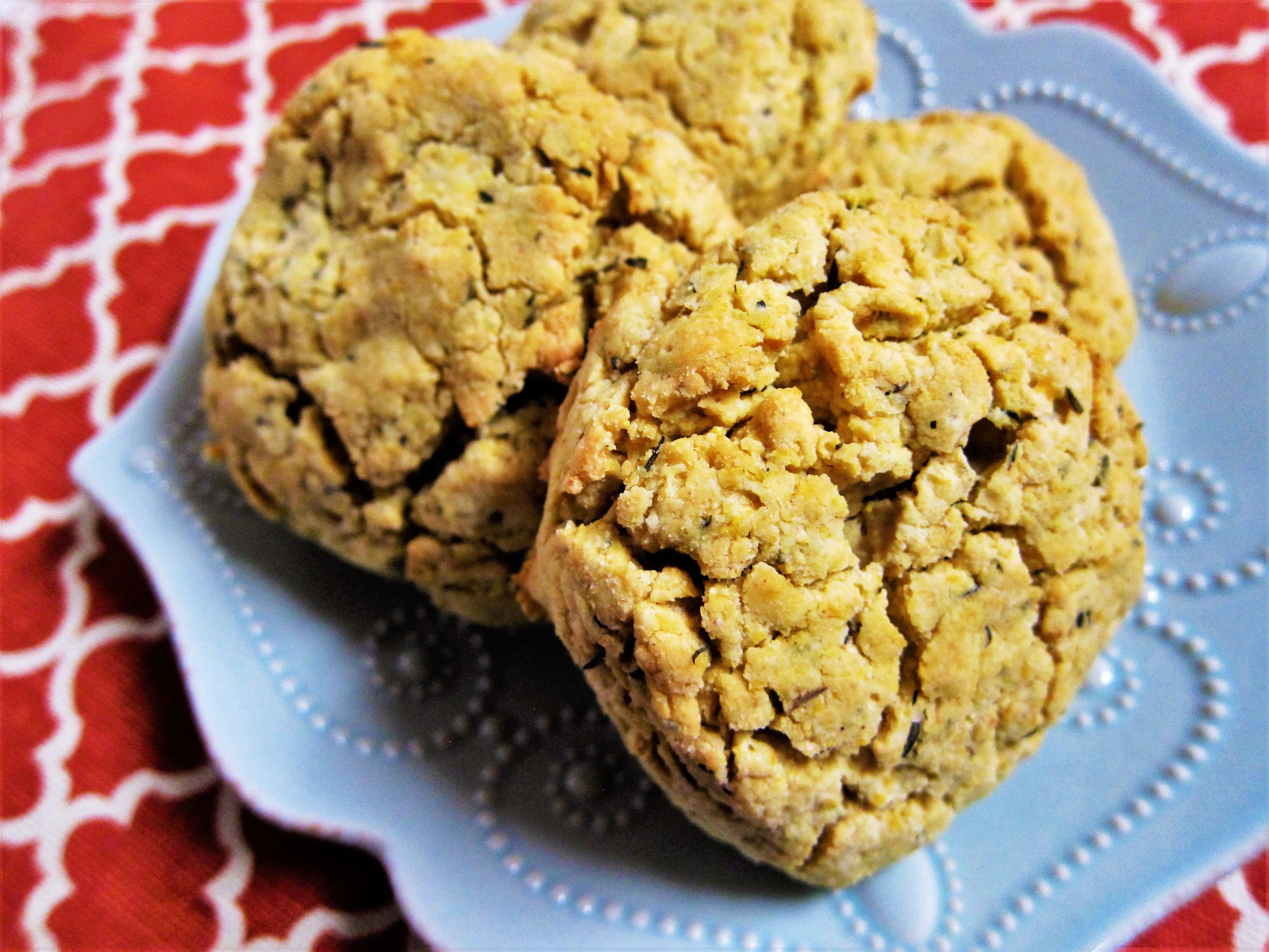 Vegan Cheddar Thyme Biscuits
I haven't made biscuits in ages, and I know I have never made vegan biscuits, so I decided to make some last Monday on my day off.  Honestly, I had seen someone making some on a cooking show and they started to sound really good to me.  I told Eric I was going to make them, and he said that his favorite biscuits were always the ones at Red Lobster.  They were mine too growing up.  I am sure they were from a boxed mix and none of us would eat them now, but they were sure good back then.  So, I decided to make my biscuits cheddar.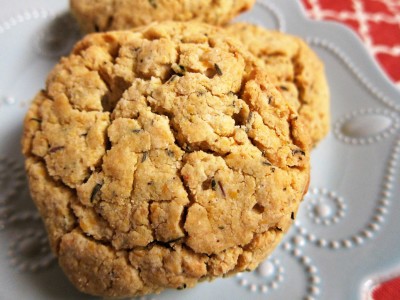 I wanted something herb in them, so I decided on thyme, because it is my favorite herb in the chillier months.  Plus, cheddar thyme is a delicious combination.  I ended up making basically a savory version of my scone dough, because I know it turns out flaky and tender when handled properly.  I did not use vegan butter in these, but instead coconut oil, because it sort of behaves like butter and I am not a big fan of fake butter.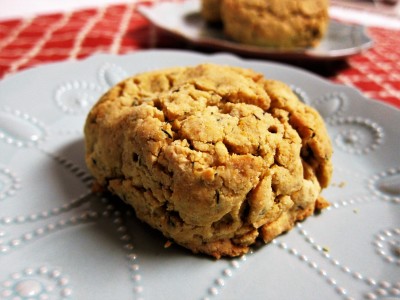 They smelled amazing while baking, and tasted even better.  I enjoyed them much more than typical non-vegan biscuits.  Just goes to show that vegan foods are just as delicious.  I think these would be a wonderful addition to your Holiday table.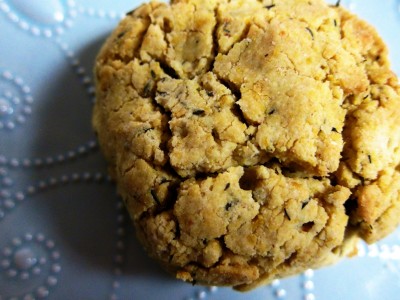 Vegan Cheddar Thyme Biscuits
Makes 8
2 cups all purpose gluten free flour
1 cup organic cornmeal
1/4 cup nutritional yeast
2 Tbsp dried thyme
2 1/2 tsp baking powder
1/4 tsp salt
1/2 cup virgin coconut oil, cut into chunks
1 cup cold full fat organic canned coconut milk (whisked until smooth if chunky)
Preheat oven to 425 with the rack set at the middle position. Line a baking sheet with parchment. In a large bowl, combine the flour, baking powder, and salt. Cut in the coconut oil with a pastry blender or 2 knives until the mixture starts to clump into pea sized pieces.
Add the coconut milk to the dough, and stir a few times, but do not overmix. The dough should hold together when squeezed, but still be clumpy (do not overmix, you want chunks of the oil in the dough or it will become tough). Press the dough into a 1 1/2 inch thick rectangle, then cut out the biscuits with round cookie cutter.  Reshape the scraps into a rounds too but try not to handle the dough too much or the biscuits will become tough.
Place scones on the prepared baking sheet, reshaping slightly if necessary. Bake for about 20 minutes or until golden brown. Cool on a wire rack.
(Visited 36 times, 1 visits today)