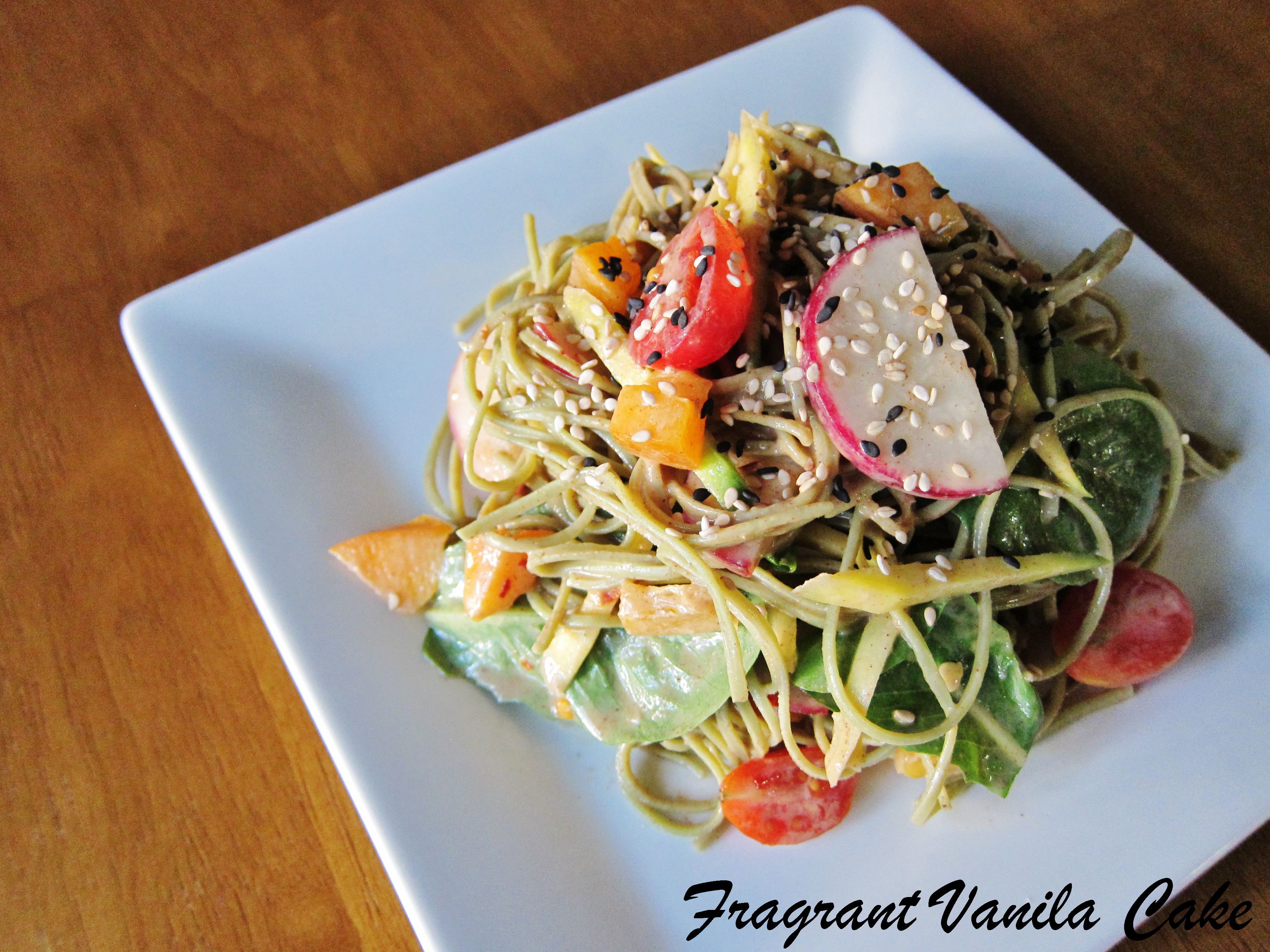 Vegan Asian Edamame Noodles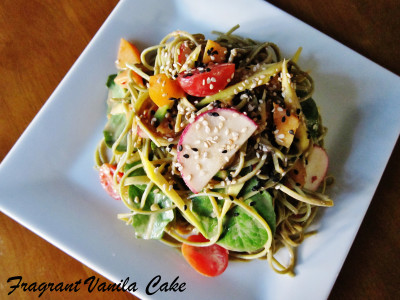 A while back, I had bought some edamame pasta and forgotten to use it.  That is, until this week, when I remembered I had it and decided I was hungry for pasta.  I had gotten it because it only has one ingredient...edamame!  Kind of shocking I know, but since I love edamame I had to try this.  I wondered what the texture would be like, and if it would hold together like normal pasta. So I cooked some up, before I even knew what kind of sauce I wanted on it, just to try it.  It was rather tasty even plain.  I loved the texture, it was more substantial than regular pasta and not so starchy. I decided that I wanted a silky nut butter sauce, Asian style.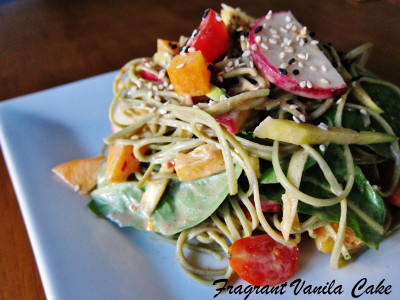 I added some ginger, tamari, garlic, cider vinegar and a little bit of a kick with some red pepper flakes to some almond butter and made a silky sauce.  It was delicious, and I tossed that with the pasta along with a few veggies I had in my fridge from my CSA box.  It ended up being a delicious and substantial meal for this hungry girl.  I think this might be something I made often!  And, not only is the edamame pasta delicious it has 24g protein per serving so you don't have to worry about adding an extra protein source to your recipe. I bought my pasta at Costco, but you can also find it HERE.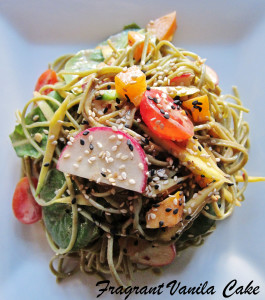 Vegan Asian Edamame Noodles
Serves 2
Sauce:
1/3 cup almond butter
1 Tbsp cider vinegar
1 garlic clove, minced
1 1/2 Tbsp tamari (or to taste)
1 Tbsp fresh ginger, minced
1 tsp red pepper flakes
2 tsp maple syrup
Veggies:
1/4 cup sliced radishes
2 carrots, cut julienne
1/2 cup cherry tomatoes, halved
1 orange or red bell pepper, diced
2 scallions, sliced
1 handful baby spinach leaves
sesame seeds for serving
Cook the pasta according to package directions.  Set aside in a bowl.
Whisk together the dressing ingredients, and pour over the pasta.  Add the veggies, and toss together until coated evenly. Sprinkle with sesame seeds, and serve!
(Visited 40 times, 1 visits today)