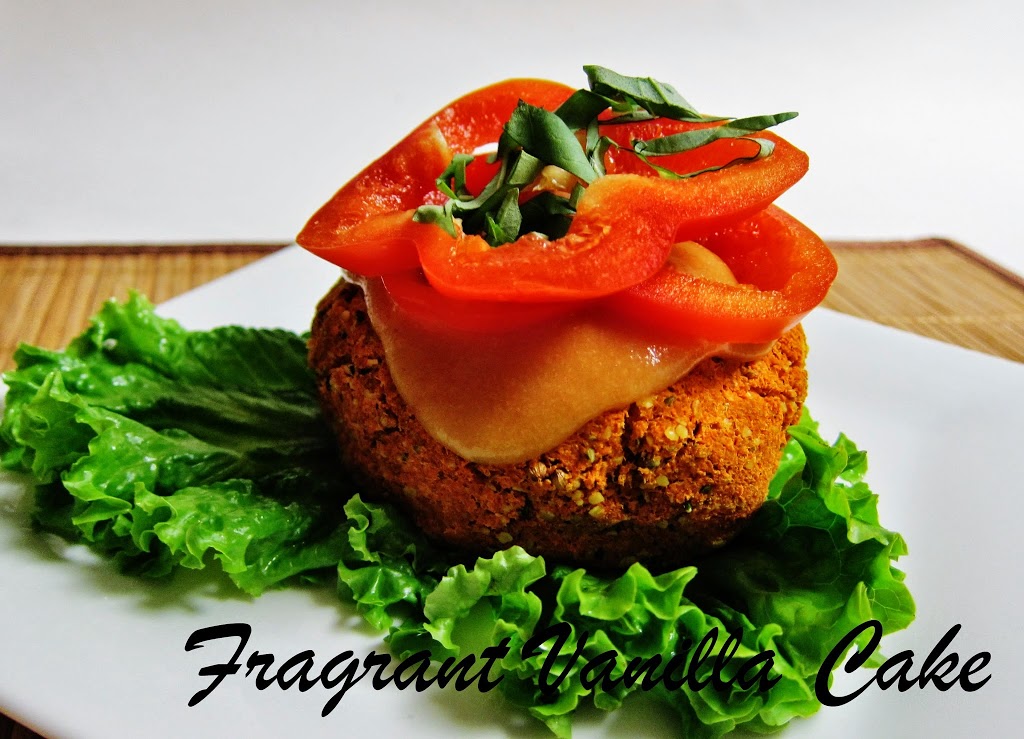 Thai Carrot Burgers with Mango Sauce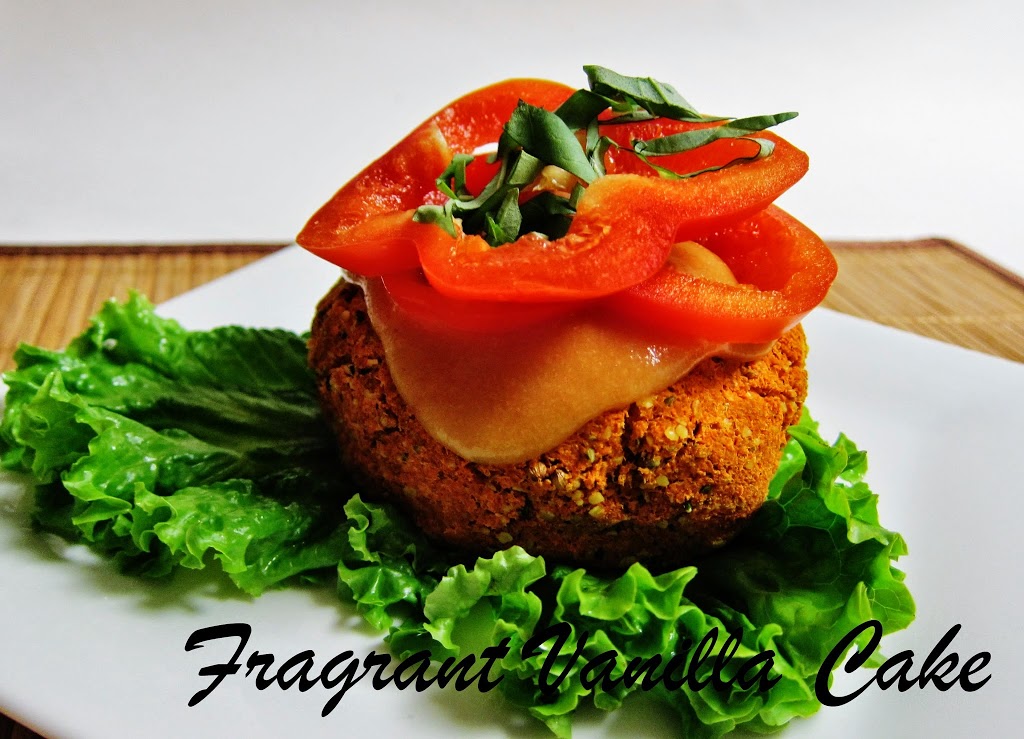 I have been on a veggie burger kick lately. Probably because it seems like it should be burger season, and they work wonderfully when made with juice pulp which I have had a lot of lately (and I am not one to waste such delicious fiber). The latest ones I made were these Thai Carrot Burgers with Mango Sauce last week. I packed them with flavor in the form of ginger, lime, chilies and coconut along with flax seed, hemp seeds and pepitas for a bit of protein and substance and they were delicious! I never miss real burgers made with meat because veggie burgers like these are so delicious and of course pretty! Plus the possibilities are endless for ingredients, and these Thai ones were one of my favorites so far.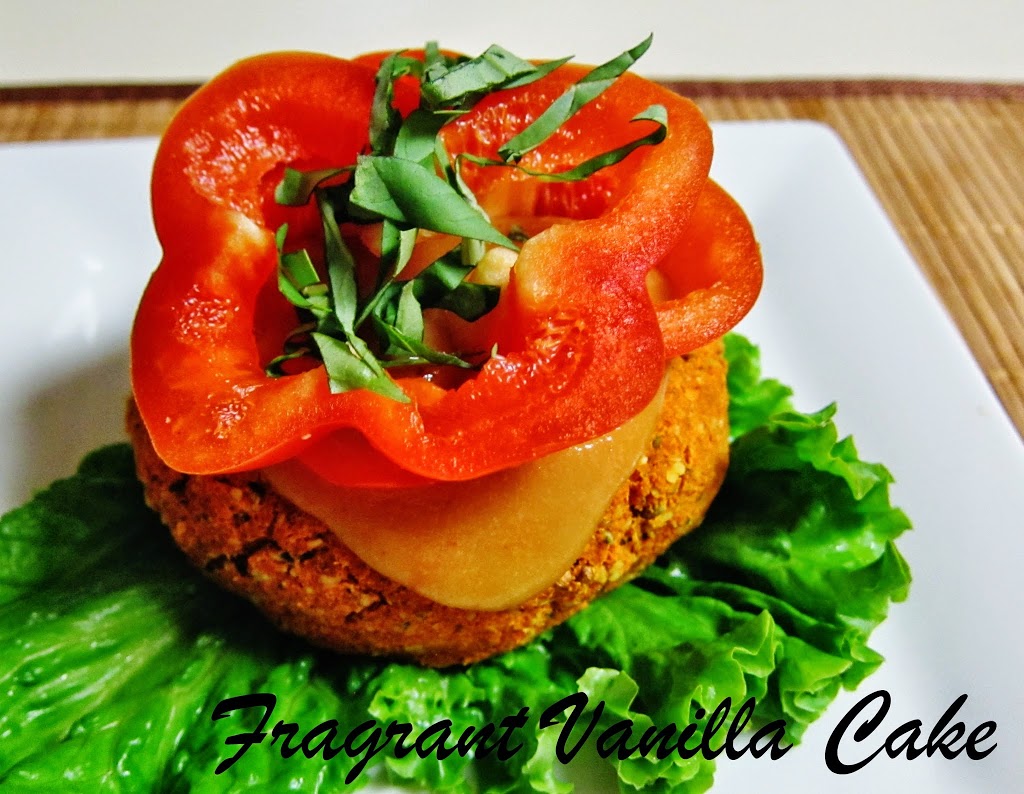 Thai Carrot Burgers with Mango Sauce
Makes 3
Burgers:
3 cups beet and carrot pulp (or if you have another pulp you think would be good)
1/2 cup finely shredded dried coconut
1/4 cup raw, shelled hemp seeds
1/4 cup raw pumpkin seeds
1/4 cup ground flaxseed
1 thai chili, seeded (or just half if you don't want it very spicy)
1 inch chunk fresh ginger
juice and zest of one lime
1/4 tsp sea salt
Mango sauce:
1 1/2 cups mangos
1/4 cup lime juice
1/4-1/2 tsp red pepper flakes
sea salt to taste
red bell pepper slices and thai basil and lettuce to serve
For the burgers, combine all ingredients in the food processor and process until smooth and well combined. Shape into 2 burgers, and place on a lined dehydrator sheet. Dry for about 4 hours or until desired consistency.
Meanwhile, to make the sauce, combine all ingredients in a high speed blender and blend until smooth.
Serve the burgers on the lettuce topped with the sauce, bell pepper, basil (or however you like your burgers).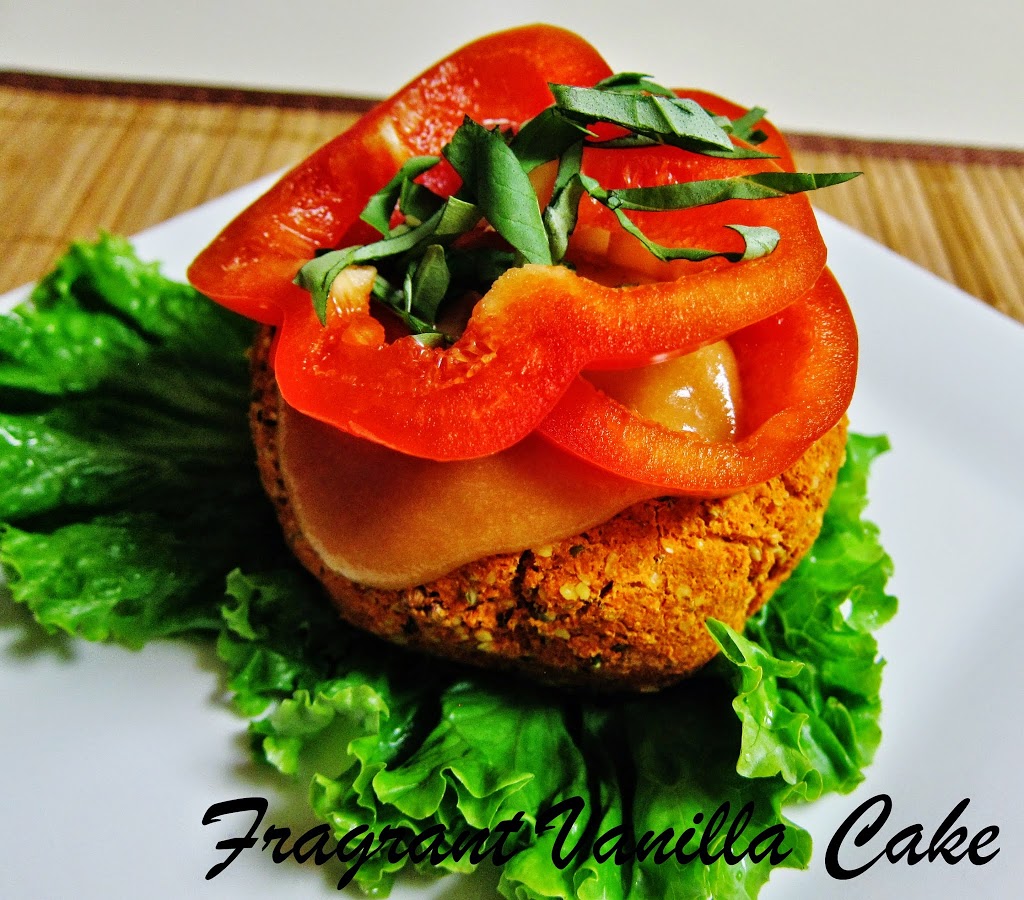 (Visited 48 times, 1 visits today)