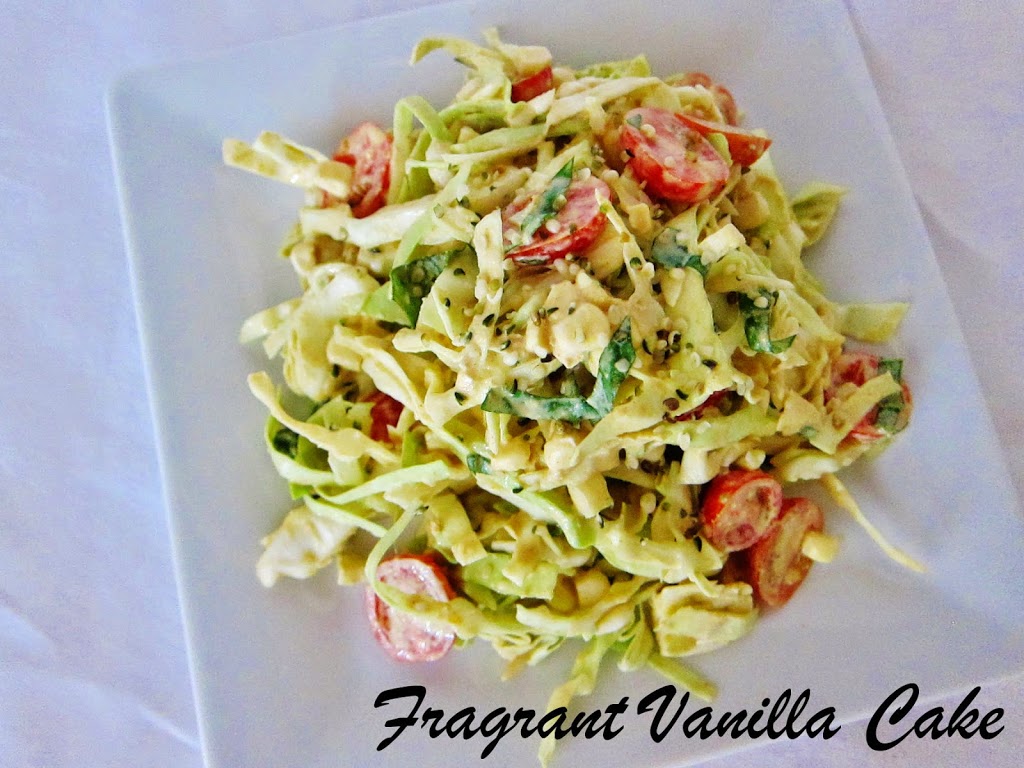 Summer Cabbage Corn Slaw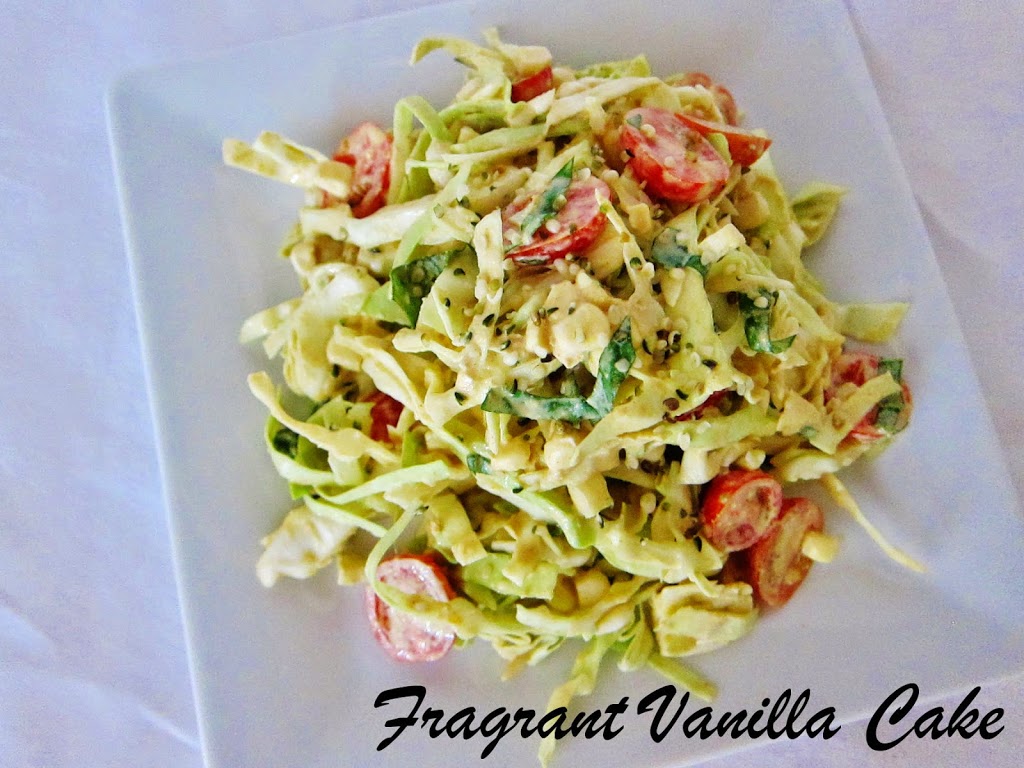 Fresh local organic sweet corn is one of my favorite parts of summer. So, when I get my hands on it, I am pretty happy. I could eat it raw straight off the cob, but I find lots of creative uses for it. Last week, it found its way into my coleslaw. It had a creamy, tangy walnut butter dressing, sweet local cherry tomatoes, and fresh basil from my patio as well. Honestly, I ate the whole batch it was so good! This is one of those recipes that seems like you would want a small portion but it ends up being your entire meal because you go back for seconds!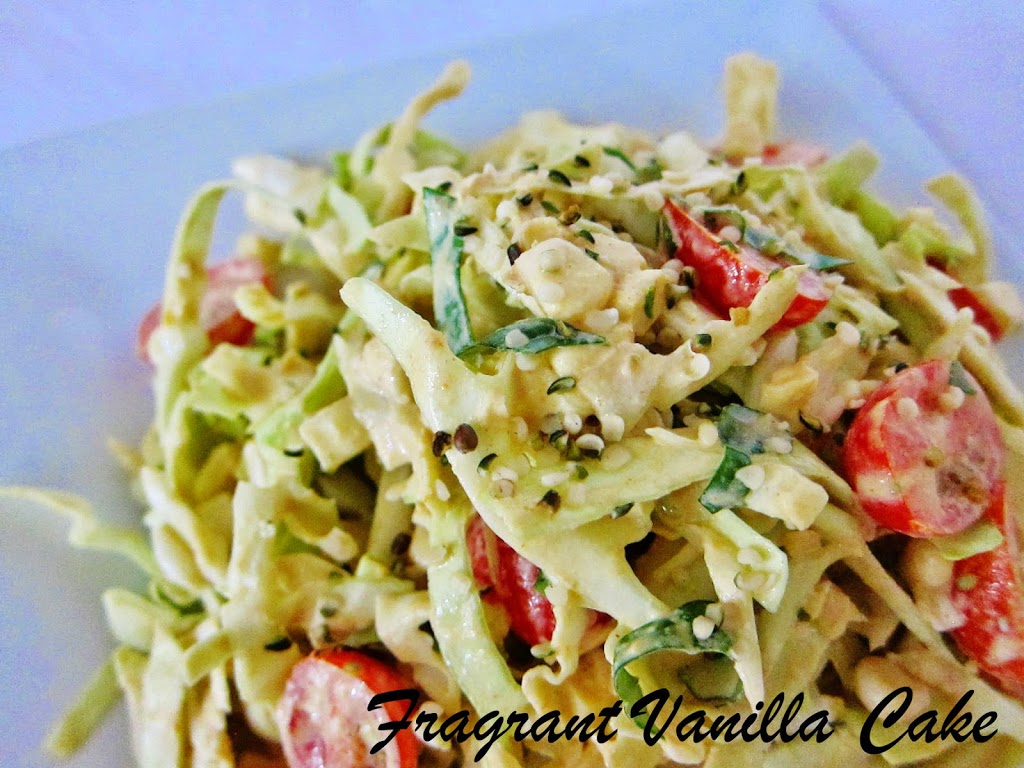 Summer Cabbage Corn Slaw
Serves 1-2
1 small head cabbage, shredded
1 cup fresh sweet corn
3 scallions, sliced
1 cup cherry tomatoes, halved
1/4 cup fresh basil, chopped
Dressing:
1/2 cup sweet corn
3 Tbsp raw walnut butter
1/4 cup filtered water
1/4 cup apple cider vinegar
1 medjool date, pitted
2 Tbsp nutritional yeast (optional)
1 clove garlic
1 tsp turmeric
sea salt to taste
3 Tbsp raw shelled hemp seeds
In a large bowl, combine all of the veggies and basil. In a high speed blender, combine all of the dressing ingredients and blend until smooth and well combined. Toss with the salad, and the hemp seeds. Serve!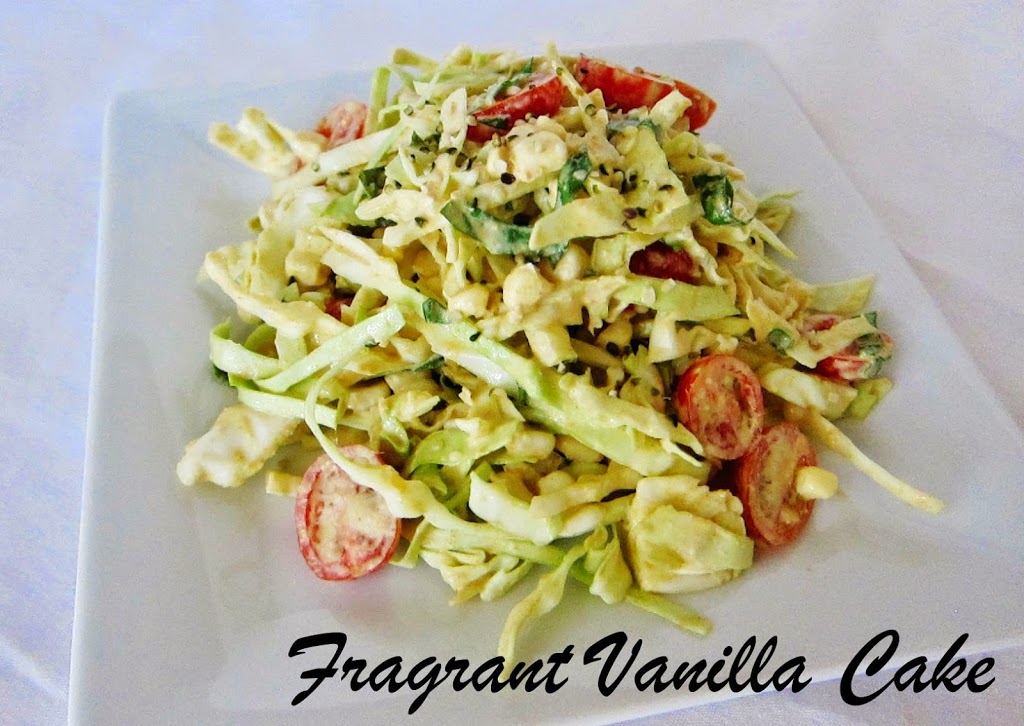 (Visited 66 times, 1 visits today)