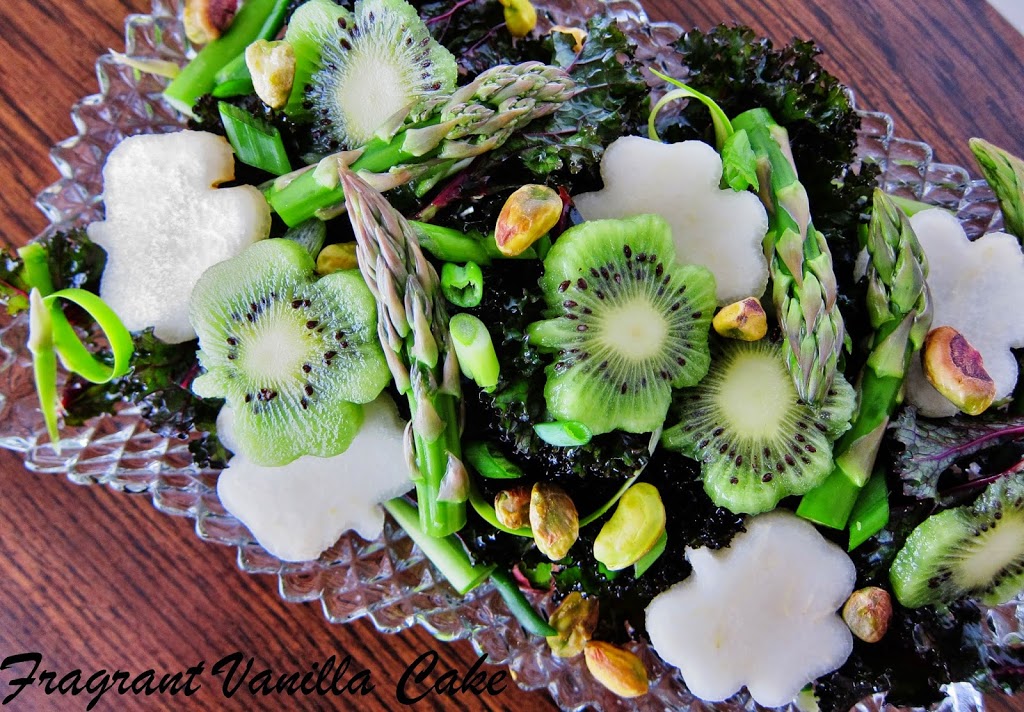 Spring Green Kale Salad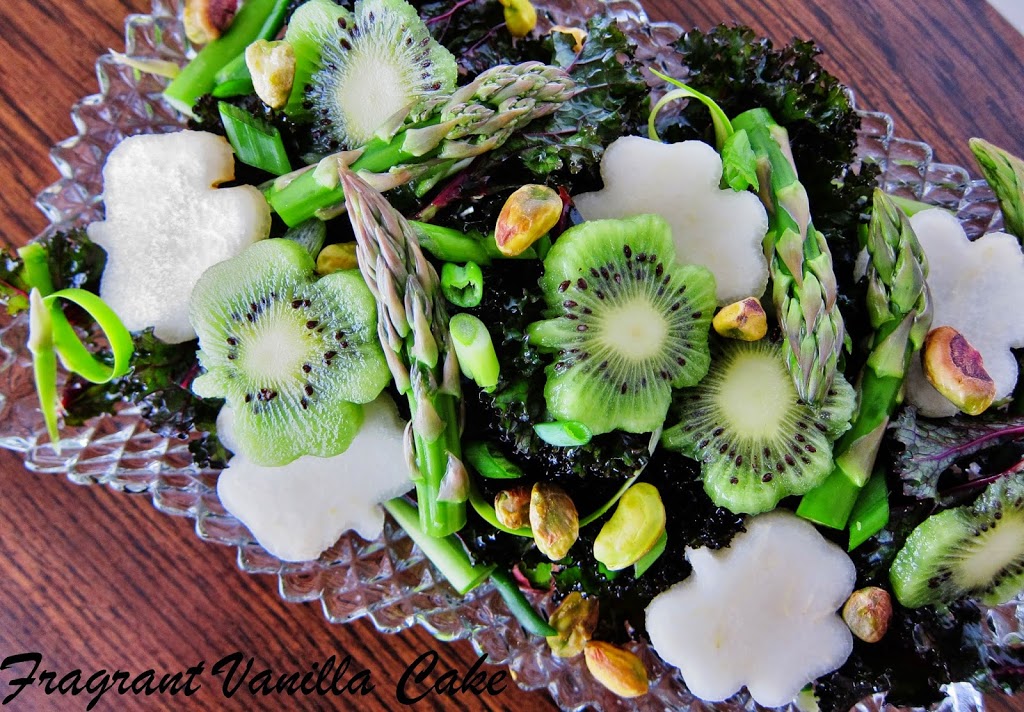 You know those meals that you throw together with what you happen to have on hand?  Well that is how I make mine most of the time and I find that the most delicious creations tend to happen when I do not have a plan.  That was the case with a salad made from random green fruits and veggies I had laying around last weekend.  How appropriate that it was green too since spring is soon to be here and St. Patrick's Day is just around the corner! I am all for this beautiful color right now especially if it is green grass and plants poking up from the ground.  I am so ready for warmer temperatures and sunshine.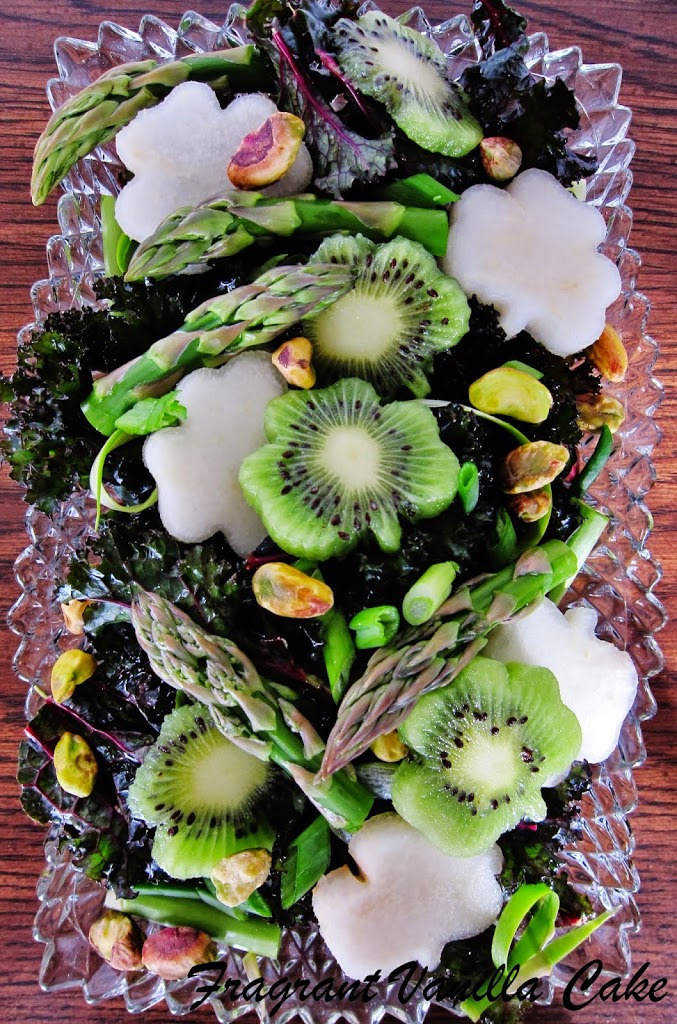 So back to this salad I made, I used a lovely Russian red kale for the base greens, tossed with a simple lemony hemp vinaigrette.  That would have been good on its own, but even better once I added in some asparagus, kiwi and pear.  I even cut the fruit into little shamrocks just because I could.  I am quite excited about my shamrock cookie cutter since I can use it this month. Lastly, I added in some crunchy pistachios and scallions and the salad was complete!  It was delicious. A little sweet, a little tart, and a little savory.  The perfect balance for a salad as far as I am concerned.  I love randomly thrown together salads!
Spring Green Kale Salad 
Serves 1-2
1 large bunch of kale, washed and torn into bite sized pieces
Dressing:
3 Tbsp raw hemp oil
3 Tbsp fresh lemon juice
zest of one lemon
1 Tbsp maple syrup
sea salt to taste
2 large pear, thinly sliced*
3 kiwi, thinly sliced*
2 cup asparagus, cut into 1 inch pieces
3 scallions, sliced
1/2 cup raw pistachios
Add the kale to a large bowl, then add the dressing and massage into the kale until a little softened and coated.  Add the remaining ingredients and toss together.  Serve!
*I sliced them thinly, then used a shamrock cookie cutter to cut out shapes.
(Visited 30 times, 1 visits today)