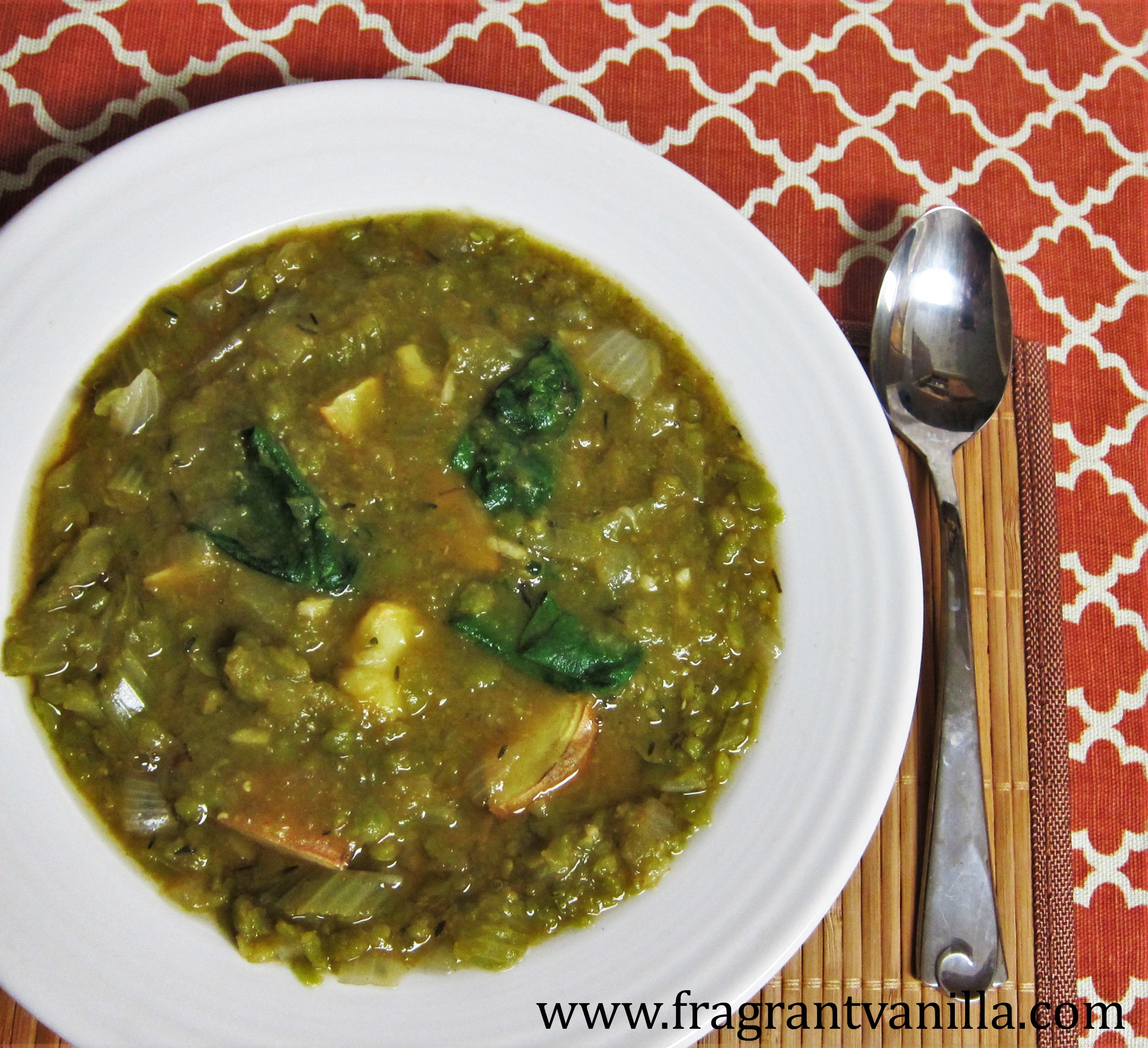 Smokey Vegan Split Pea Soup
We have been flying through soups in the deli I work in lately, people are just craving them like mad, because it was below zero for a few days last week.  I don't blame them, I am the same.  I cant say I have been out much to work out, because I just don't feel like bundling up to run outside and I have a treadmill where I can run nice and warm in shorts.  I do however have to go out to run errands and go to work of course, and when I get home I feel chilled sometimes.  So I have been making warming comfort food dishes at home, most of them soups. Mostly healthy things, because comfort food doesn't have to equal gut busting.  I recently made a split pea soup at work, and I decided that it was so good that I needed to make one at home.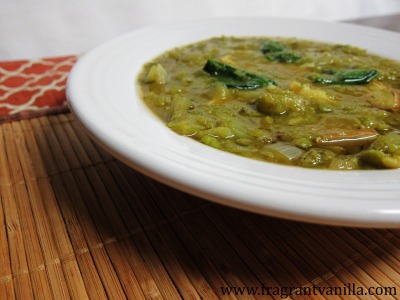 I have made so many different soups over the years I can not even count, but not one of them was ever split pea.  I don't know why, because I like split pea...so I thought it was about time!  Traditional split pea usually has ham to give it a savory smokey flavor, but I obviously don't eat ham, so I used smoked Spanish paprika and chipotle peppers in mine instead to give it a good flavor.  Plus a little kick, which I always enjoy, especially when I am chilled.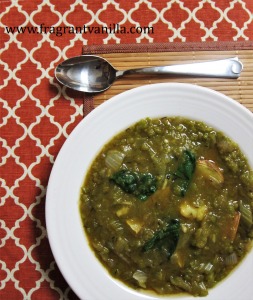 Although this soup takes a while to cook, it is nice to just put it on the stove, and get all your other stuff done while it is cooking.  Like typing up recipes...that is what I did while it was cooking, all of them making me hungrier and hungrier for the soup.  But it was worth the wait.  Even better than the traditional split pea I remember from childhood!  You know what is awesome as well?  Split peas have a good amount of protein! So this soup will keep you full, and help repair your muscles!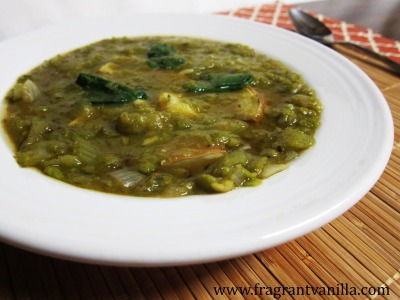 Smokey Vegan Split Pea Soup
Serves 2
1 small onion, chopped
3 stalks celery, sliced
2 garlic cloves, minced
3/4 cup dried split peas
4 cups filtered water
2 tsp smoked Spanish paprika
1/4-1/2 tsp chipotle powder (more or less depending on the spice level you want)
sea salt to taste
2 medium yams or sweet potatoes, cut into cubes
1 large handful spinach leaves
In a pot, combine all ingredients but the yams and spinach, and bring to a boil. Lower to a simmer, and cook until the split peas are softened, about 40 minutes, then add the sweet potatoes and cook until the sweet potatoes are tender and the split peas are falling apart. Stir in spinach and serve!
(Visited 70 times, 1 visits today)