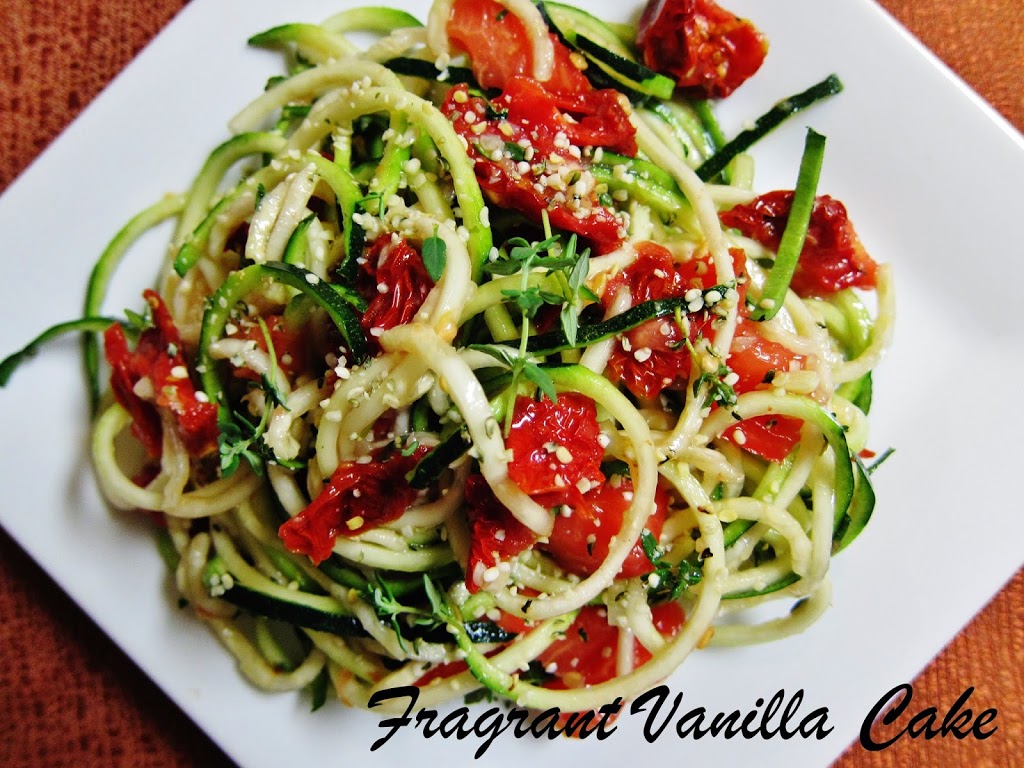 Simple Tomato Lemon Thyme Pasta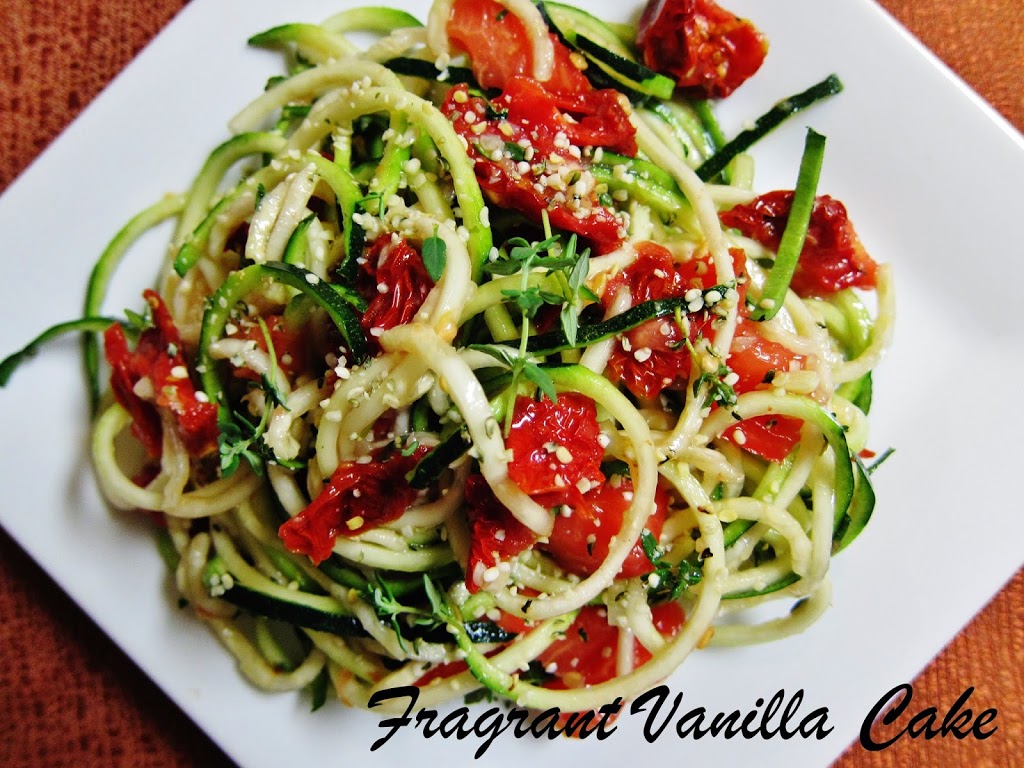 I like my dinners fairly simple most of the time, especially when I have a few flavorful ingredients on hand that I want to be the stars of the show. Like last night, when I got home and all I wanted was to enjoy some delicious tomatoes. I had just finished drying a batch, and they were sooo good just plain. These are tomatoes from my Grandpa's garden, and to me, they are as good as dessert. Or I crave them like they are. So I threw together a zucchini pasta dish featuring them. The dried, and the fresh, because I like a variety of textures and flavors. I also added fresh lemon juice and zest, olive oil, and a bit of fresh thyme. Since I had some and it was a nice change up from my usual basil paired with tomatoes. I also added in some hemp seeds as well for a bit of protein and healthy omega 3s. I can not even begin to describe how good this was! It was just what I was craving. Light and flavorful, yet satisfying, since I was very hungry. I am really going to miss my tomatoes when they go out of season!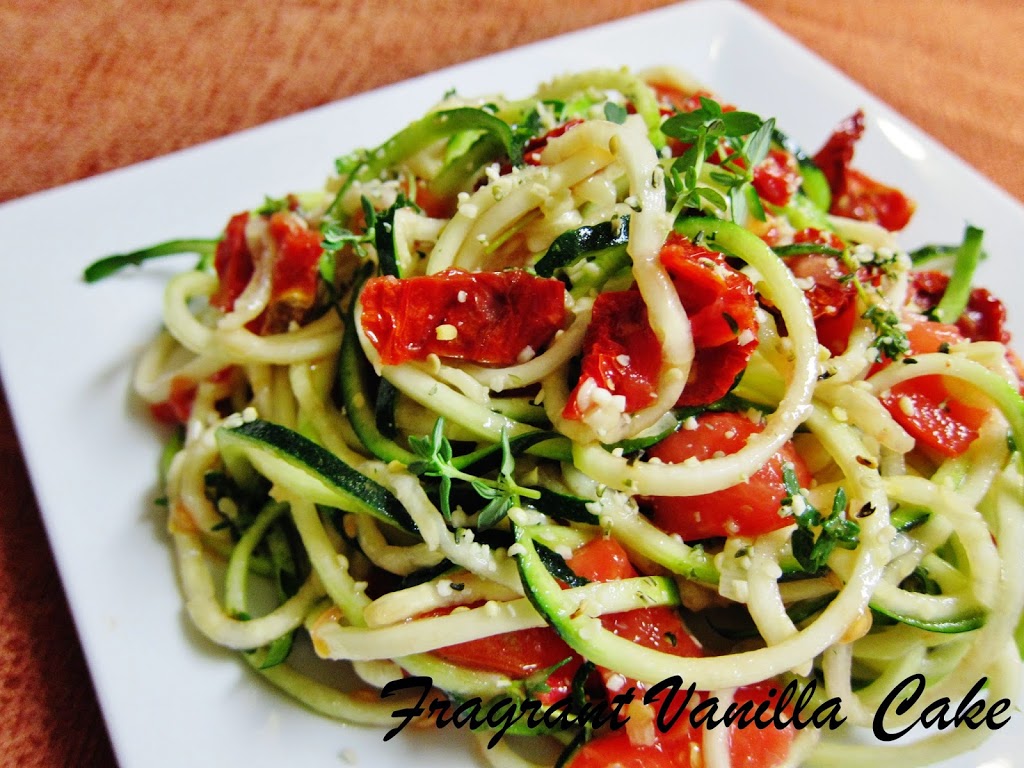 Simple Tomato Thyme Pasta
Serves 1
2 medium zucchini, spiralized or cut into thin noodles by hand
1 cup sun dried tomatoes, soaked in water until soft, then drained and cut into 1/2 inch pieces
1 fresh large tomato, diced
2 garlic cloves, minced
juice and zest of two lemons
1 Tbsp olive oil
sea salt to taste
1/4 cup fresh thyme leaves
3 Tbsp hemp seeds
Place all ingredients into a large bowl, and toss together. Serve!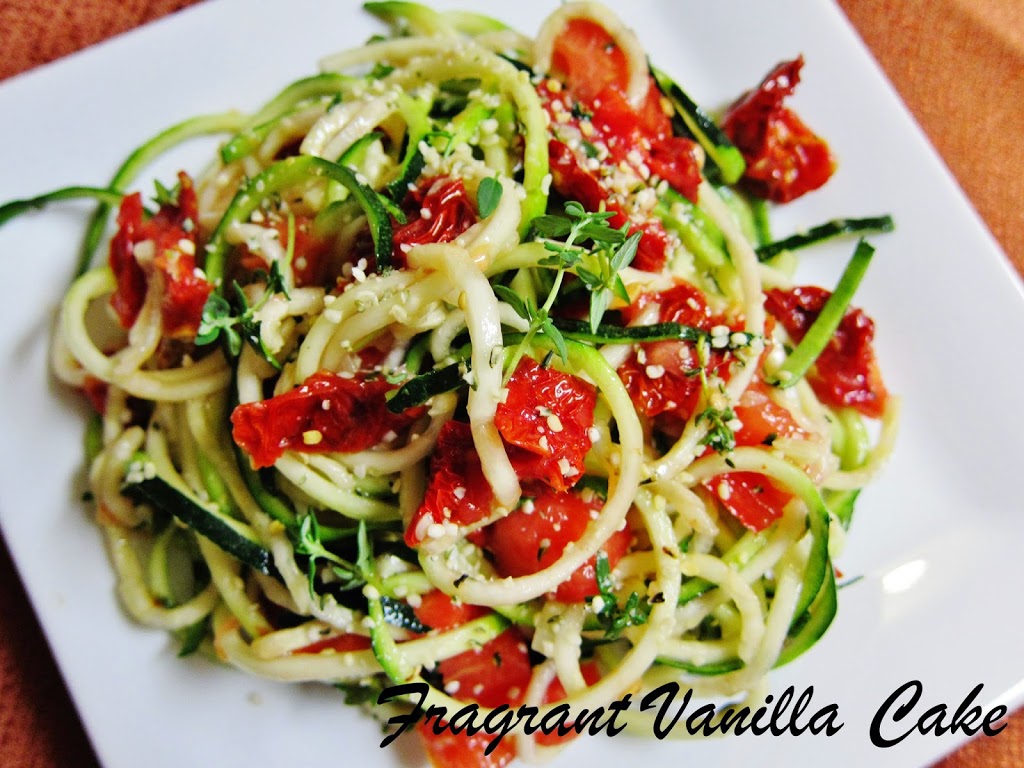 (Visited 28 times, 1 visits today)