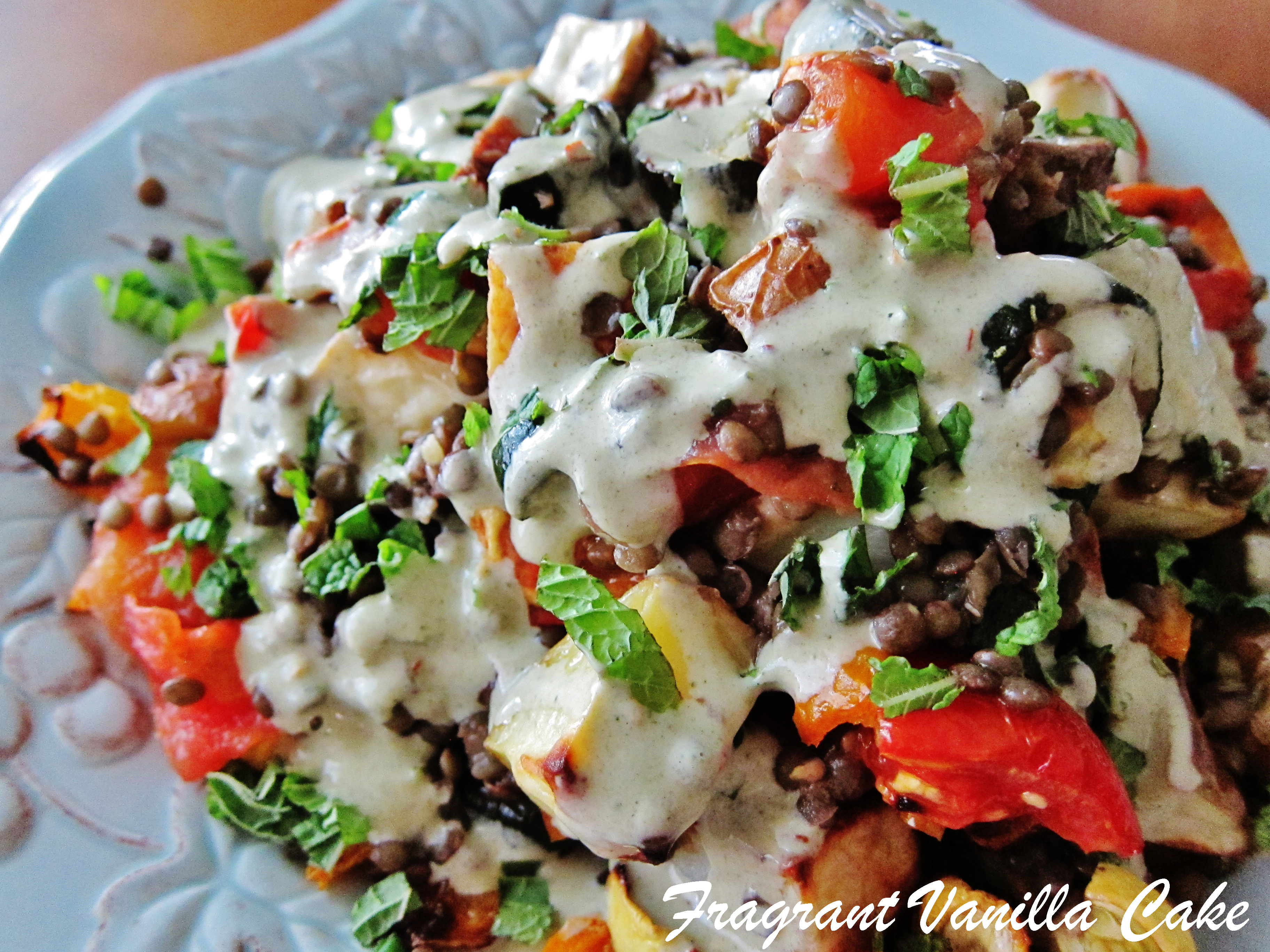 Roasted Vegetable and Lentil Salad with Lemon Hemp Seed Dressing and Mint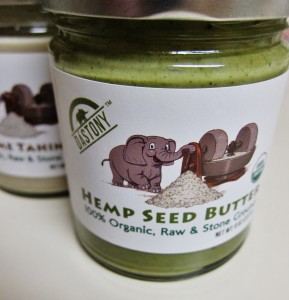 Windy City Organics sent me some Dastony hemp seed butter to try out and create a recipe with. I was super excited because I love hemp seeds, and I use them in my salads often, or mix them into the nut butters I make at home. However, I have never made hemp seed butter myself because it would be a bit spendy.  So, this was my opportunity to try it!  I knew I wanted to try it out in a savory dish, and I ended up making a delicious dressing with it.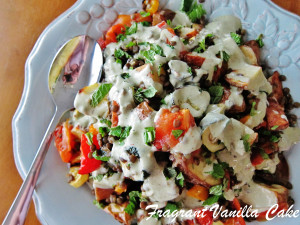 I made a roasted vegetable salad with the freshest and most colorful veggies I could find...tomatoes, potatoes, zucchini, bell pepper and yellow squash.  I included lentils for protein as well, because I was craving something hearty.  The dressing was the silky hemp seed butter, lemon juice, a touch of cumin and sea salt and a dash of red pepper flakes.  So simple, yet so good.  I drizzled this over the salad, and sprinkled it all with local fresh mint. It was such a delicious combination!  I think this may become one of my go to dressings for salads this summer!  If you are a fan of hemp seeds too, check out the Dastony Hemp Seed Butter over at the Raw Guru Store.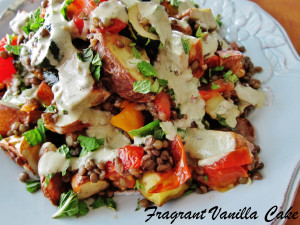 Roasted Vegetable and Lentil Salad with Lemon Hemp Seed Dressing and Mint
Serves 2
1/2 cup French lentils
sea salt
4 medium potatoes, cut into cubes
2 tomatoes, cut into large thick wedges
2 zucchini, sliced thickly
1 yellow summer squash, sliced thickly
1 orange bell pepper, cut into large dice
Dressing:
1/4 cup Dastony Raw Hemp Seed Butter
2 Tbsp lemon juice
3 Tbsp filtered water
1/4 tsp red pepper flakes
1/4 tsp cumin powder
sea salt to taste
2 Tbsp fresh mint, coarsely chopped for serving
In a pot, combine the lentils and enough water to cover by 3 inches.  Bring to a boil, then lower to a simmer. Simmer until lentils are tender, about 20-25 minutes.  Drain well, and season with sea salt.
Pre heat the oven to 400F.  Toss the potatoes with just enough olive oil to coat and spread out on a sheet pan.  Season with a little sea salt.  Do the same with the rest of the veggies on another sheet pan.  Roast the potatoes for about 30 minutes or until starting to brown and tender.  Roast the other veggies for about 20 minutes until tender and starting to brown.  Let veggies and potatoes cool to room temperature, and toss together in a bowl.
To make the dressing, whisk together all ingredients until well combined (if you think it is too thick add a little more water.  Too thin a little more butter).
When ready to serve, spread out the veggies on plates or a platter, and drizzle with the dressing.  Scatter the fresh mint over that.
(Visited 44 times, 1 visits today)