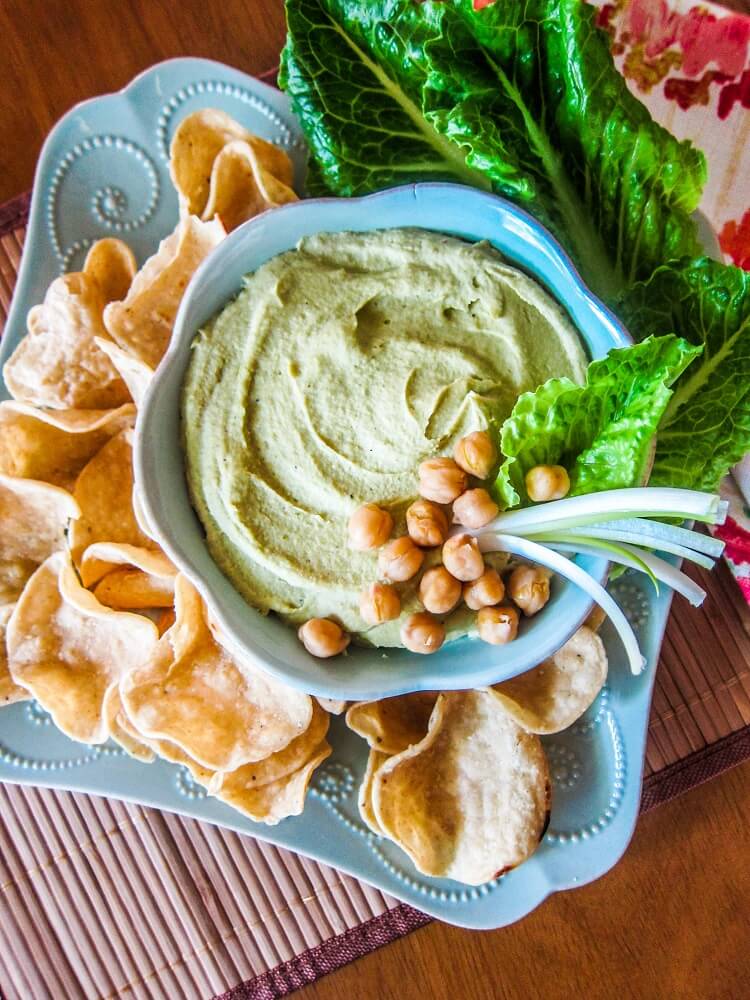 Roasted Garlic Scape Hummus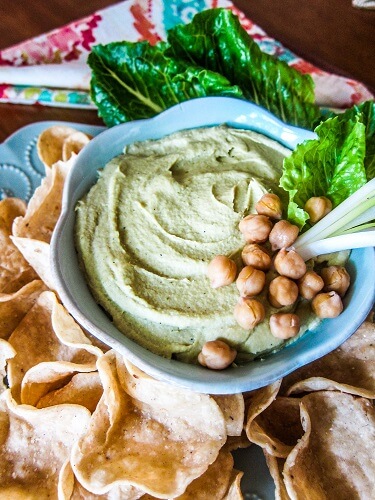 About 10 years ago, I was shopping at a local co op that I made the trip to every weekend, and I came across an odd item in the produce. They looked like a bunch of green electrical cords or something, but they were obviously plants. What they were was garlic scapes, as I soon discovered when I read the sign near them. I was curious as to what they tasted like, so I brought some home and googled some recipes so I knew what types of things people used them in. I experimented a bit and bought them for a few weeks (until the season ended, since it is short), and I liked them best roasted. They get all crispy and yummy and snack-able when roasted. But they also make a great thing to add into your pesto. Garlic scape pesto is amazing. I get a bit excited now when I see them, because I know I won't have too many chances to buy them since the season is short so I always buy a bunch when I can.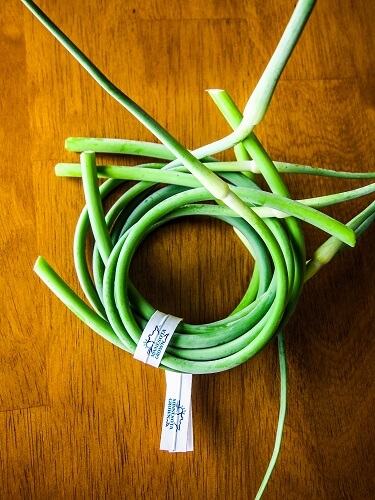 I was at the Northeast Minneapolis Farmer's Market last weekend, and I was lucky enough to score some there. The first thing I decided to make was hummus. I hadn't made any in a while, and I was craving it. I like to include it in my lunches for dipping veggies, or to eat as a snack with chips. I figured roasted garlic scapes would make it super delicious!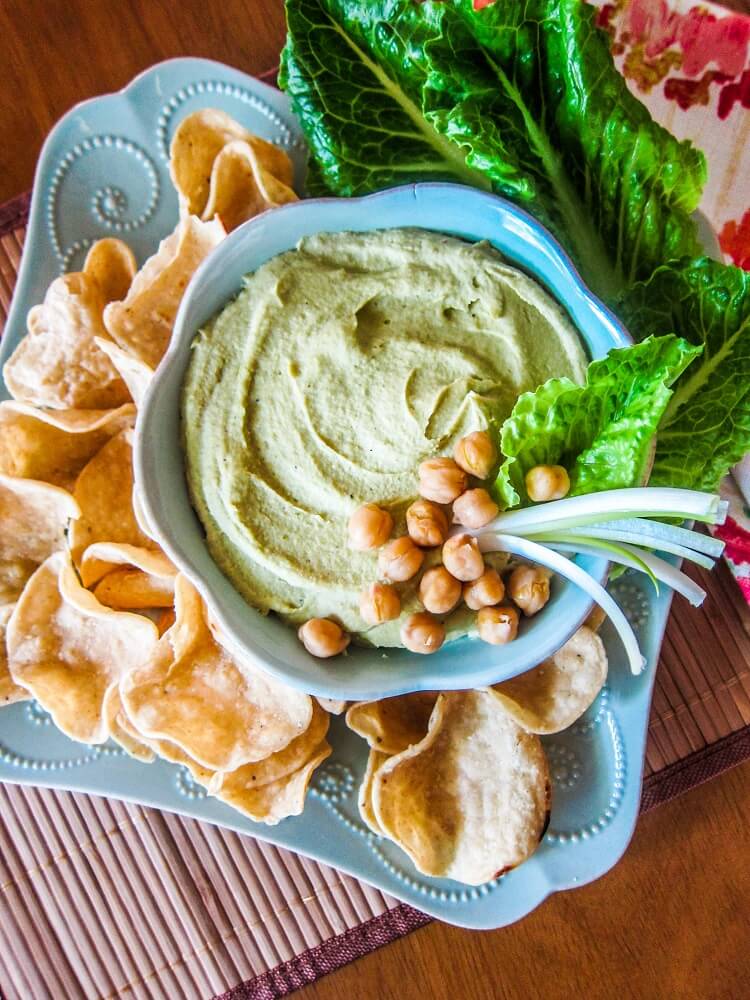 So I roasted them for a little while in the oven before adding them to the recipe. This has a whopping 2 cups of them, so it is packed with their lovely flavor. If you haven't had them, they are not as strong as garlic cloves, they are a bit more mellow and sweet. Roasting them intensifies the flavor even more!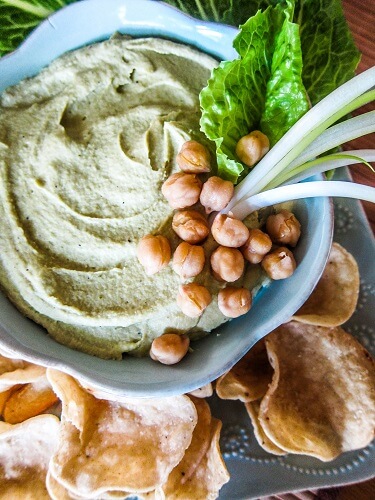 I combined them with some classic hummus ingredients like chickpeas for the base, tahini to make it creamy, and a bit of lemon juice and sea salt to bring out the flavor of the scapes and it was super delicious! If you get your hands on some garlic scapes, definitely give this a try!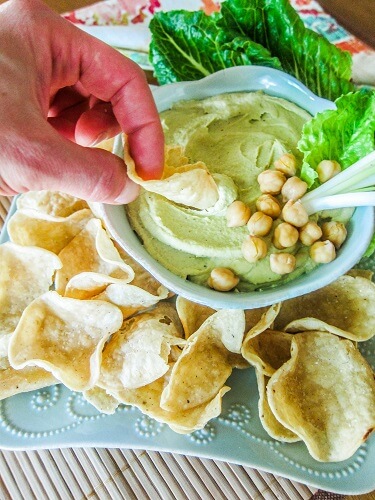 Roasted Garlic Scape Hummus
Makes about 2 cups
Ingredients:
2 cups garlic scapes, cut into 2 inch pieces
1 tsp avocado oil or olive oil
1 1/2 cups cooked chickpeas
1/2 cup tahini
1/4 cup lemon juice
1/2 tsp sea salt
1/2 cup filtered water
Instructions:
Preheat the oven to 375F degrees.
Toss the garlic scapes with the oil and spread out on a lightly oiled sheet pan. Place in the oven and roast until tender, about 20 minutes.
Remove from oven and let cool.
Combine the scapes, and all other ingredients in a high speed blender or food processor and blend until smooth (adding a little more water if necessary).
Serve!
Keeps in the refrigerator for 2 weeks in a sealed container.
(Visited 514 times, 1 visits today)