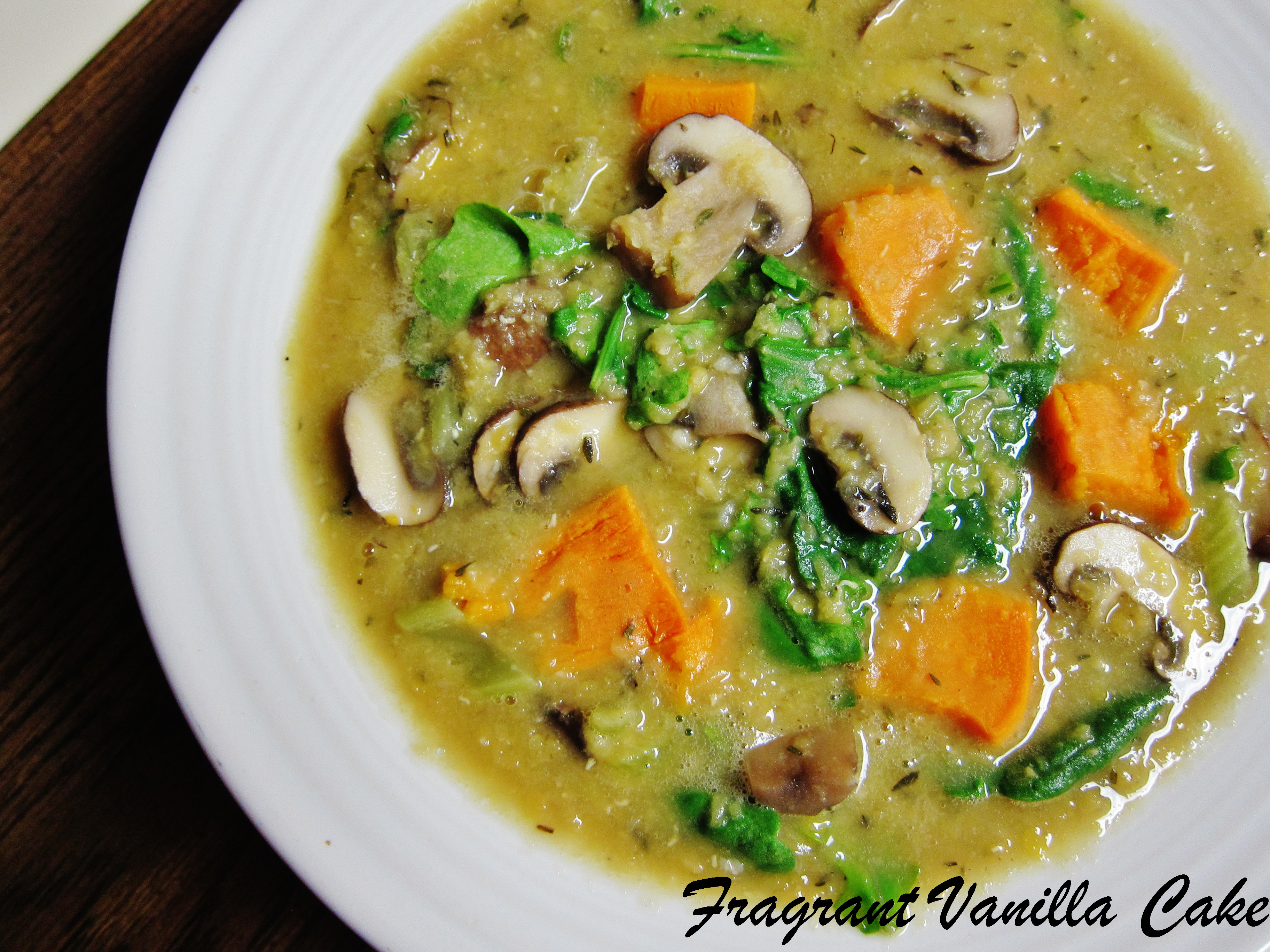 Red Lentil, Yam and Mushroom Stew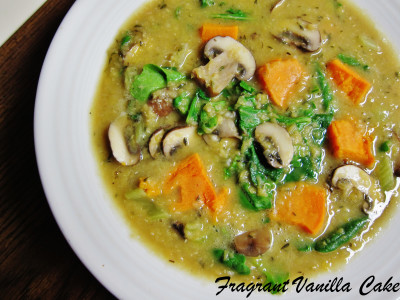 Last Sunday was a full but wonderful day for me!  I woke up, had a wonderful workout, made a delicious cake, and then decided to go downtown with Eric to see the Macy's Art in Bloom Flower Show and walk the skyways.  We saw some beautiful flowers, and it was a nice taste of spring, since it happened to be snowing outdoors.
We walked the skyways afterwards, and it was fun to people watch and go for a walk and see the city from above out of the chilly snow outdoors.  When we arrived home, we were both pretty hungry, so I decided to make something hearty for dinner.  Something that I have been making so often lately I could do it in my sleep practically, a red lentil, yam and mushroom stew that makes me forget all about the fact that it is cold outside.  It is hearty, cost effective to make, delicious and warming.  Eric told me that it is one of the best dinners I have made lately, and I have to agree, I love this stuff!  Which is why I thought I needed to share it with you! I will be enjoying this often until it warms up here again.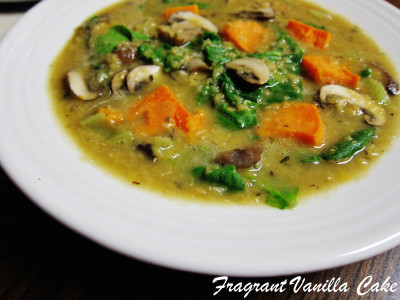 Red Lentil, Yam and Mushroom Stew
Serves 2
2 tsp coconut oil
4 garlic cloves, minced
1 tsp dried thyme
3 cups sliced crimini mushrooms
2/3 cup red lentils
3 1/2 cups filtered water (or as needed)
1/2 tsp sea salt or to taste
3 cups diced yams
2 large handfuls spinach or other greens
In a medium pot, over medium heat, warm the coconut oil.  Add the garlic and thyme, and cook for 30 seconds, until fragrant.  Add al remaining ingredients but the kale, and bring to a simmer.  Simmer until the lentils are tender and starting to fall apart and the yams are tender, about 10 minutes.  Add the spinach just before serving.
(Visited 126 times, 1 visits today)