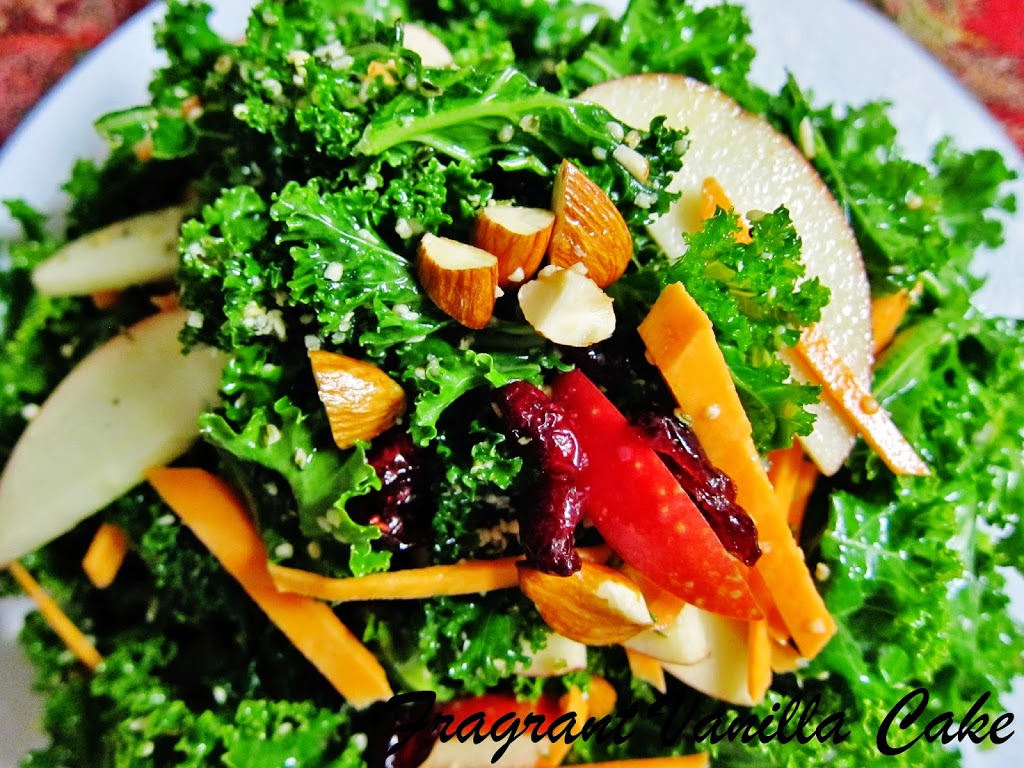 Raw Yam, Apple and Kale Salad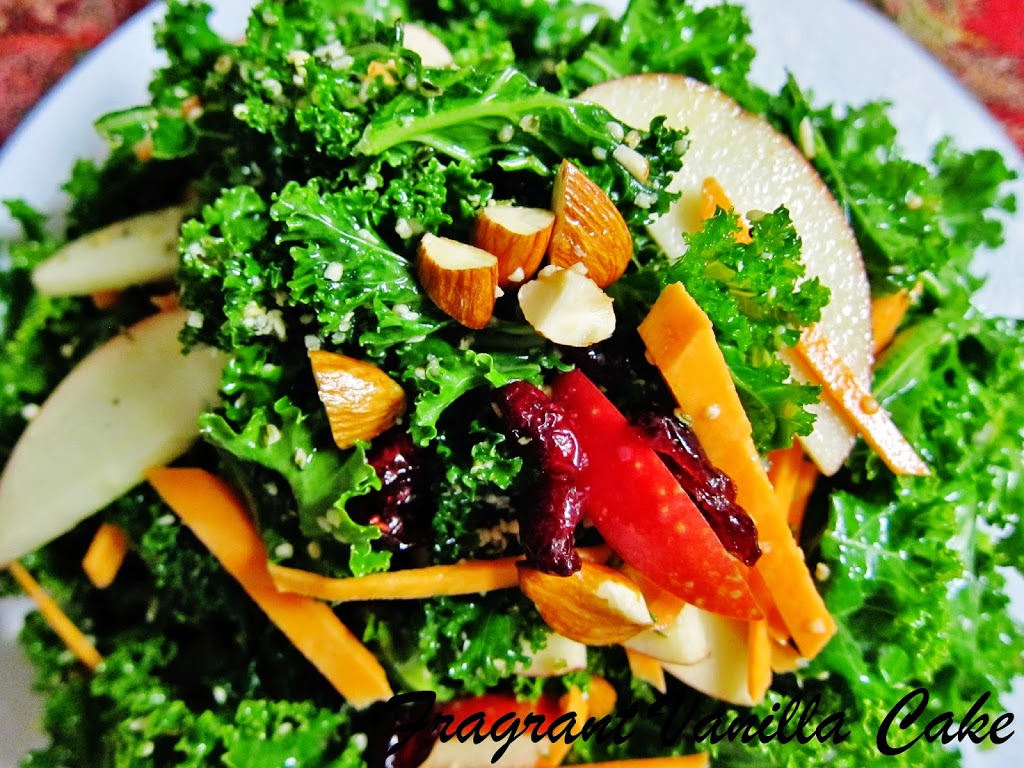 When it comes to my dinner I am usually pretty simple. It is usually salads, because that is what I like, and what I crave. I made this simple kale salad last week for me and Eric, and it was so simple but yet so delicious! I especially love kale when the cooler temperatures hit because it seems heartier to me. This time I combined it with yams and apples because that is what I happened to have on hand. I am all about using what is in your home at the time! I also added in some dried cranberries for sweetness, almonds for crunch, and hemp seeds for protein. For the dressing, a simple lemon hemp oil vinaigrette. I have been in love with hemp oil on salads lately. It has a flavor similar to olive oil but more nutty. This salad was so good, we both had a big plate of it. Elaborate meals are nice sometimes, but often times it is the simple that I love and enjoy the most!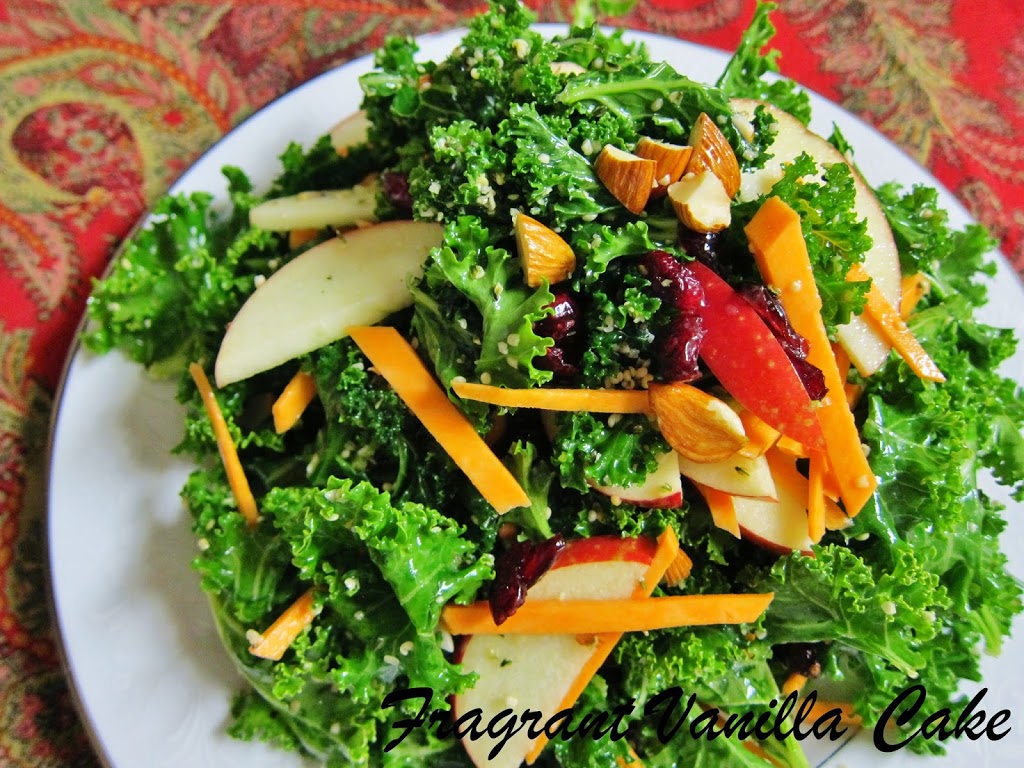 Raw Yam, Apple and Kale Salad
Serves 1-2
1 large bunch of kale, washed and torn into bite sized pieces
Dressing:
3 Tbsp raw hemp oil
3 Tbsp fresh lemon juice
zest of one lemon
sea salt to taste
1 large yam, peeled and cut julienne
1 large apple, thinly sliced
1/2 cup dried cranberries
1/2 cup raw almonds
1/4 cup raw shelled hemp seeds
Add the kale to a large bowl, then add the dressing and massage into the kale until a little softened and coated. Add the remaining ingredients and toss together. Serve!
(Visited 51 times, 1 visits today)