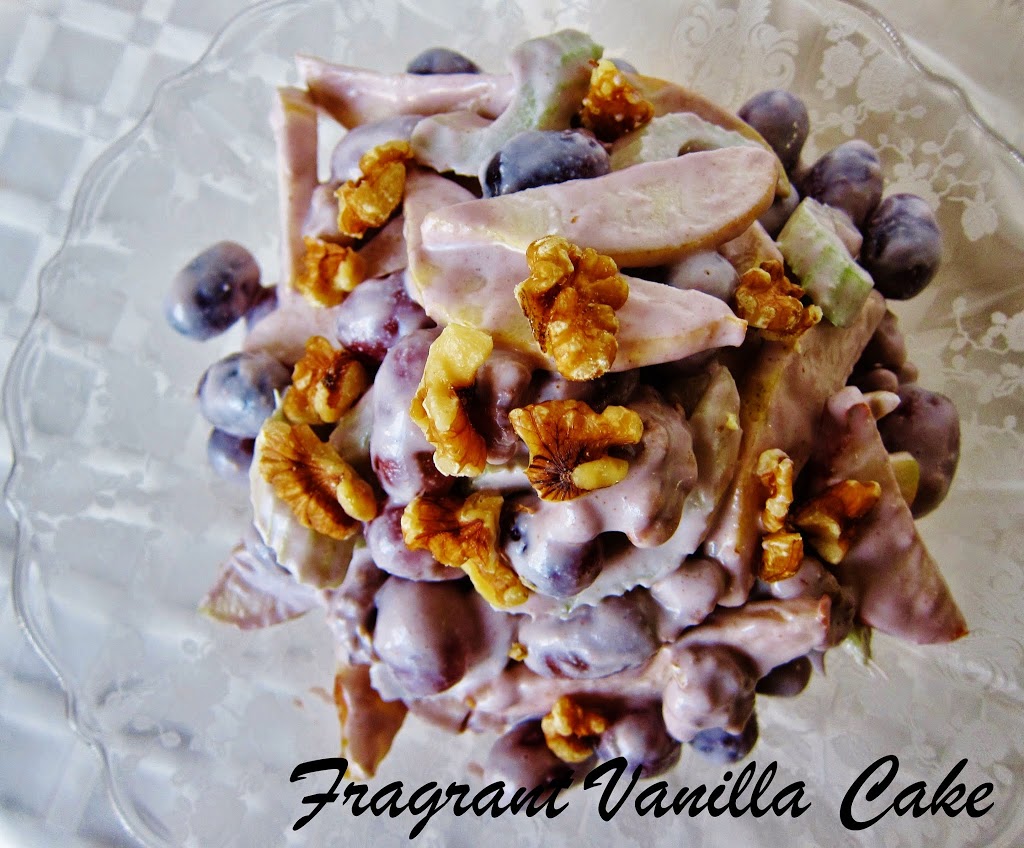 Raw Waldorf Salad My Way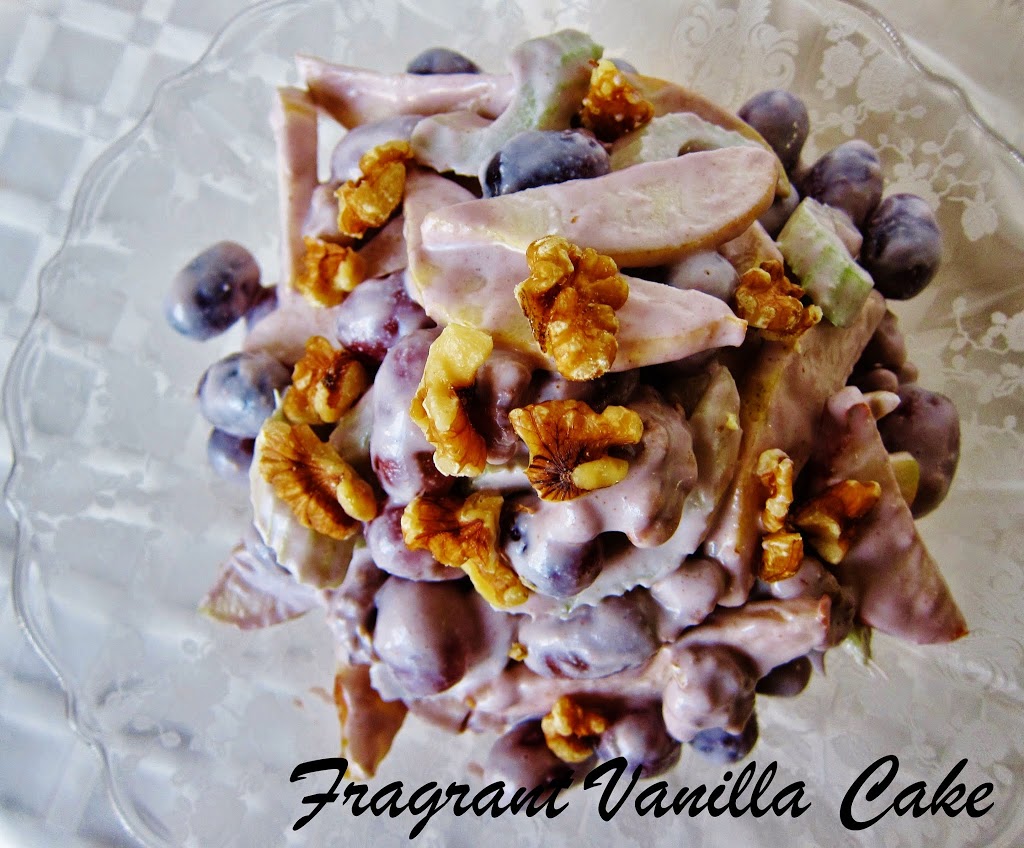 I was never really a big fan of waldorf salad growing up for 2 reasons.  One, I thought the combination of mayonnaise and fruit sounded disgusting and two, I hated celery in salads with fruit.  So you may be asking yourself...why did I make some?  Well, when I became raw my distaste for celery vanished.  I am not sure why but I love the flavor now...something about the slightly saltiness that I enjoy.  Also, I thought I would be able to create a dressing to pair with it that I would find palatable and because raw creamy salad dressings are so delicious!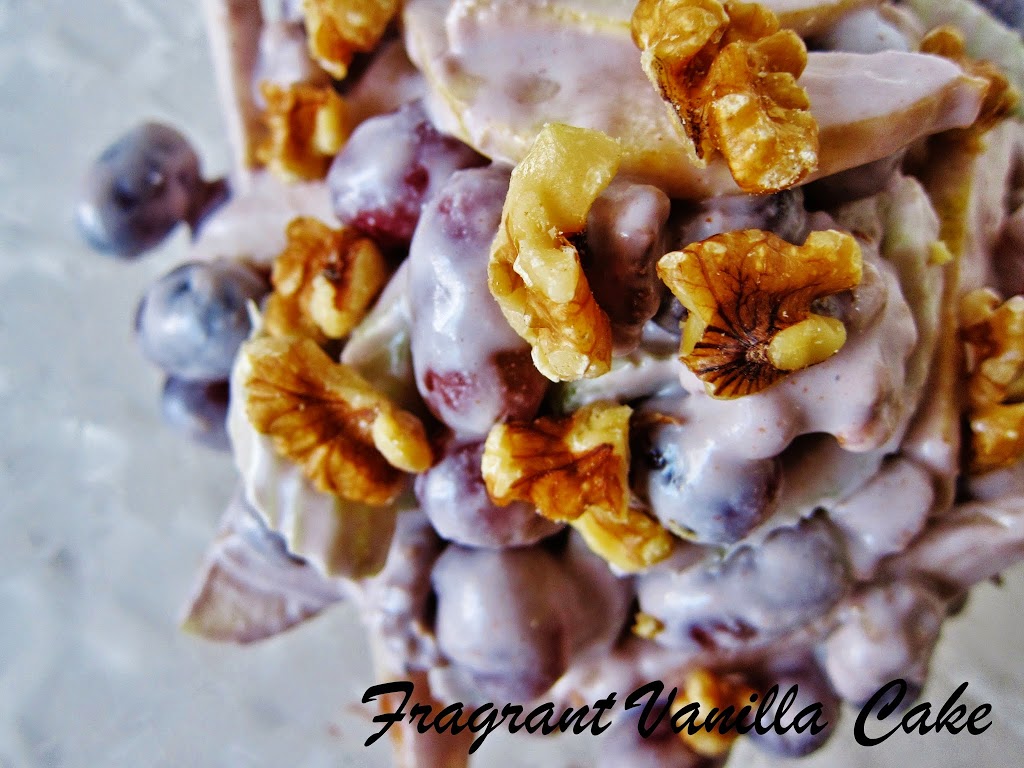 I used a combination of creamy coconut meat and walnut butter for the base of my dressing along with lemon juice for a bit of a tang and it was delicious!  I mean like lick the spoon and scrape the bowl out it was that good!  I added the classic apples, grapes, celery and walnuts but also some perfectly ripe pear...because you can never go wrong with extra fruit.  It was wonderful!  Not at all like the waldorf I remember tasting as a kid, and yet it had all the same fruits and veggies pretty much.  I think I actually like waldorf now and I would serve this at an occasion like Easter!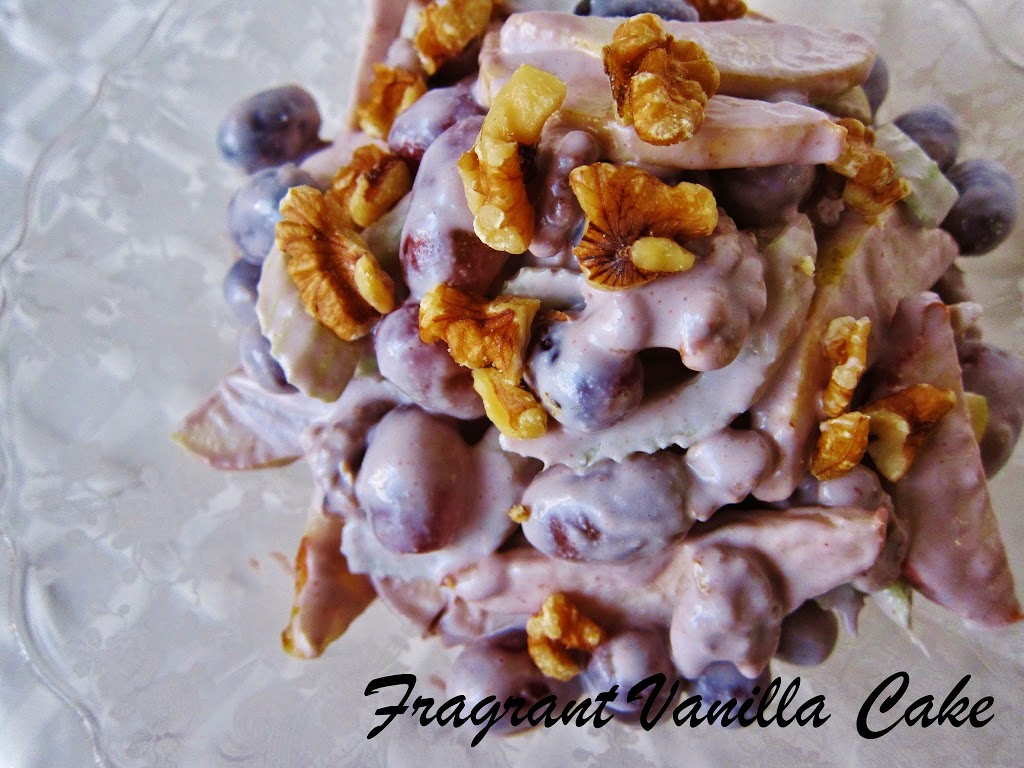 Raw Waldorf Salad My Way
Serves 6-8
Dressing:
1 cup young coconut meat
1/3 cup coconut water or more as needed
1/3 cup lemon juice
2 Tbsp raw coconut nectar
3 Tbsp raw walnut butter
a pinch sea salt
2 stalks celery, sliced thin on the bias
2 ripe pears, sliced
2 sweet apples (such as pink lady or honeycrisp), sliced
3 cups red grapes
3/4 cup coarsely chopped raw walnuts
For the dressing, combine everything in a high speed blender and blend until smooth (if it is too thick add a little more coconut water (since young coconuts vary in water content of their meat)).  Pour over all the other ingredients in a large bowl, and toss to combine.
(Visited 56 times, 1 visits today)