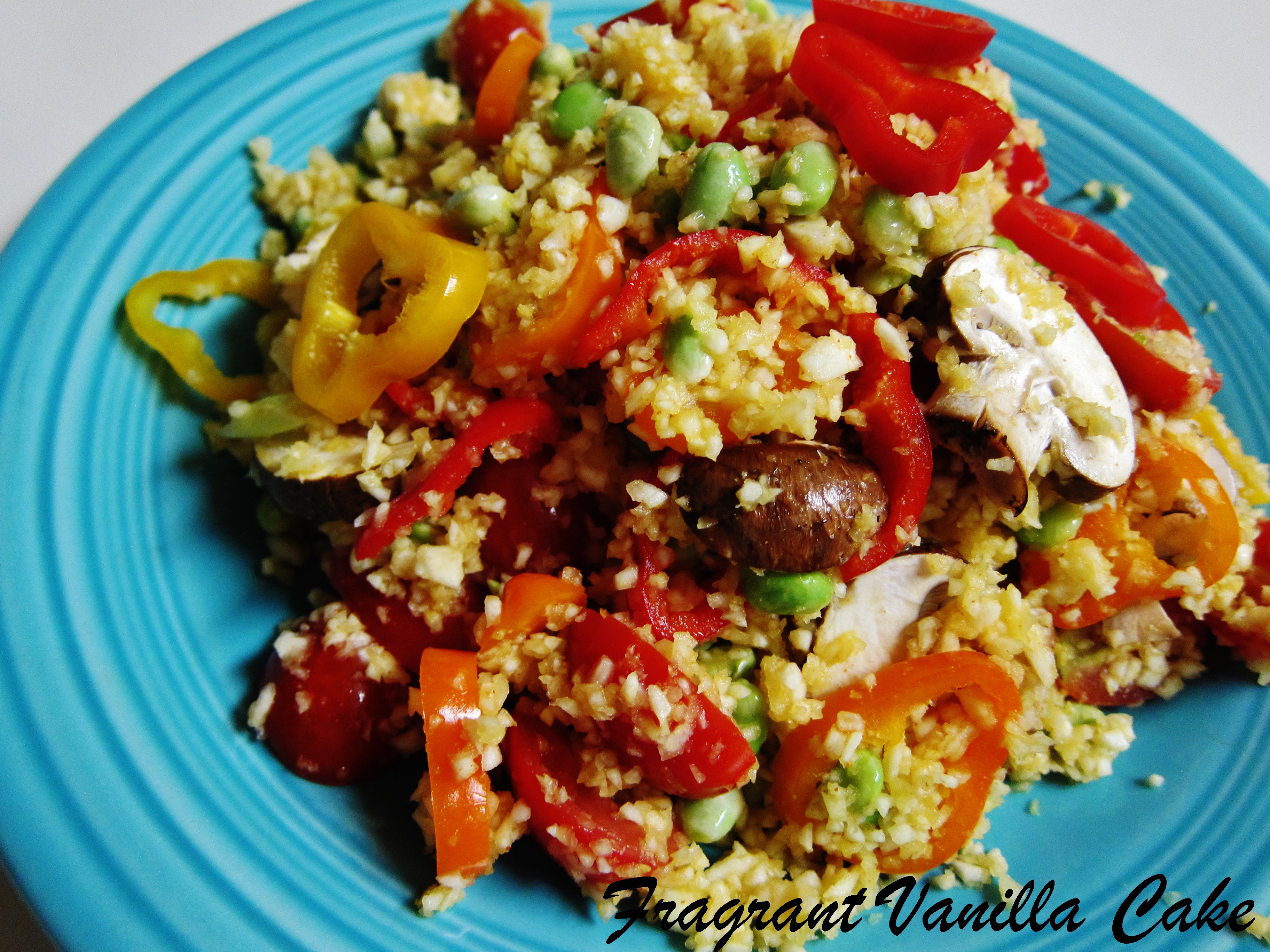 Raw Veggie Paella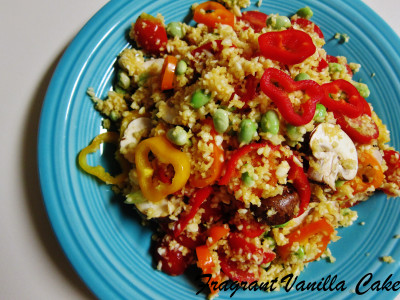 I used to make a lot of dishes with Arborio rice, like risotto, or paella.  There was just something so delicious and comforting about it when paired with the right ingredients. So satisfying and hearty.  I have found a grain free way to create rice dishes that I enjoy just as much using celeriac instead of the starchy rice.  The texture is slightly different, but I don't mind.  It lends itself well to whichever flavor I pair it with and I always finish it off feeling satisfied and happy not heavy.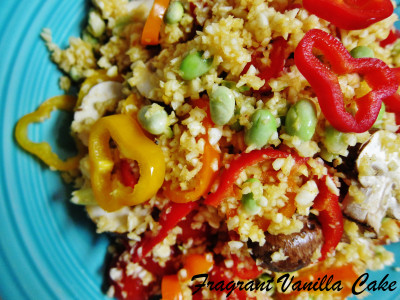 Last week, I decided to make a veggie paella, since I had lots of brightly colored veggies on hand.  I added in the typical tomatoes and peppers, some mushrooms for meatiness, and edamame in place of the usual peas for a bit of protein.  It was delicious!  I ate the entire recipe in one sitting myself, but I think this could easily be shared if you do not have the monstrous appetite that I do.  The best part about it is it is quick to make, took me about 15 minutes, so you have more time to relax and enjoy dinner!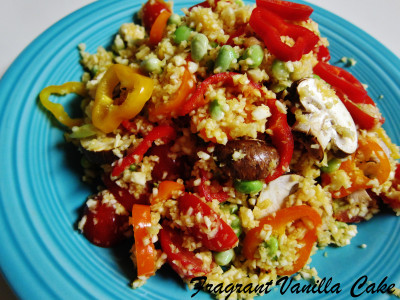 Raw Veggie Paella
Serves 1-2
1 large celeriac
1 clove garlic
1/4 tsp sea salt or to taste
1/2 tsp turmeric
1/2 tsp smoked Spanish paprika
2 Tbsp nutritional yeast
1 1/2 cups cherry tomatoes, halved or regular tomatoes, diced
1 cup diced bell peppers or sliced mini sweet peppers
1 cup shelled edamame or peas
1 cup sliced mushrooms
In a food processor, combine the celeriac, garlic, sea salt, turmeric, smoked paprika and nutritional yeast, and pulse until everything is combined and the celeriac is chopped into the size of rice grains.  Add 1/2 cup of the cherry tomatoes, and pulse a few times until chopped.  Mix in all other ingredients, and serve at room temperature.
(Visited 64 times, 1 visits today)