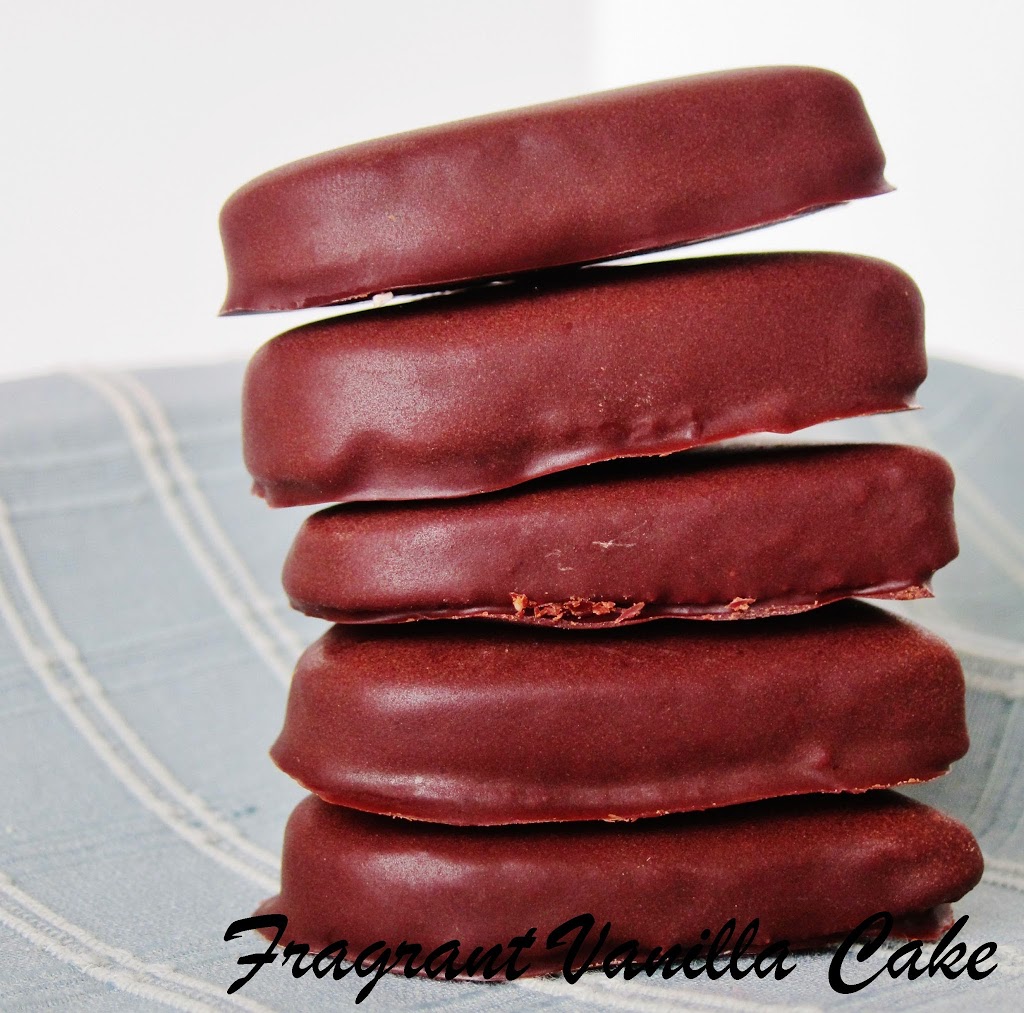 Raw Thin Mint Cookies
Thin mints have always been a classic.  They used to be my Dad's favorite girl scout cookie, so around this season he always had to buy some.  I have always been a samoa girl myself, but I have never been one to turn up my nose at a thin mint, they used to be pretty darn delicious to my 8 year old self.  I have never attempted making a healthified, rawified version, though, until now so it has been a very long time since I have had one.  It was about time.
They were simple to make, I just made a simple nut free dough, chilled it, and cut out the cookies (hearts, because why not make them pretty, circles can get a little boring).  Froze them until hard and dipped them in raw dark chocolate.  Easy...and they are so delicious!  I admit though, my real reason for making these beauties is so that I could make a Raw Thin Mint Cake with them.
Yes, I am always thinking of the bigger picture.  I figured I better share this cookie recipe with you all first, in case you want to make the cake too! It is delicious, layers of chocolate mint mousse and vanilla mint mousse with a crunchy thin mint cookie layer, sitting on top of a chocolate mint crust and topped off with more thin mints!  Definitely check this one out.
Raw Thin Mint Cookies
Makes about 2 dozen
Cookies:
1 cup raw finely shredded, dried coconut
3/4 cup raw sprouted dehydrated buckwheat groats
1/4 cup ground flax seed
8 soft medjool dates
1 tsp pure vanilla extract
1/2 cup raw cacao powder
1 tsp peppermint extract
1/8 tsp sea salt
1 cup chopped raw chocolate
For the cookies, combine all ingredients in the food processor and process until the mixture is very fine crumbs that hold together when squeezed.  Press out onto a foil lined sheet pan, 1/4 inch thick and place in the freezer until hard.  Once hard, cut into small hearts or circles with a cookie cutter.  Melt the raw chocolate (I do this by placing it in the dehydrator at 115F in a bowl, stirring often) Once melted, dip each cookie into the melted raw chocolate (I use a fork so that the excess can drain off easily) letting the excess drain off and place back on the foil.  Repeat with remaining cookies, and allow the chocolate to harden (you can place the pan in the freezer to speed it up).
(Visited 244 times, 1 visits today)