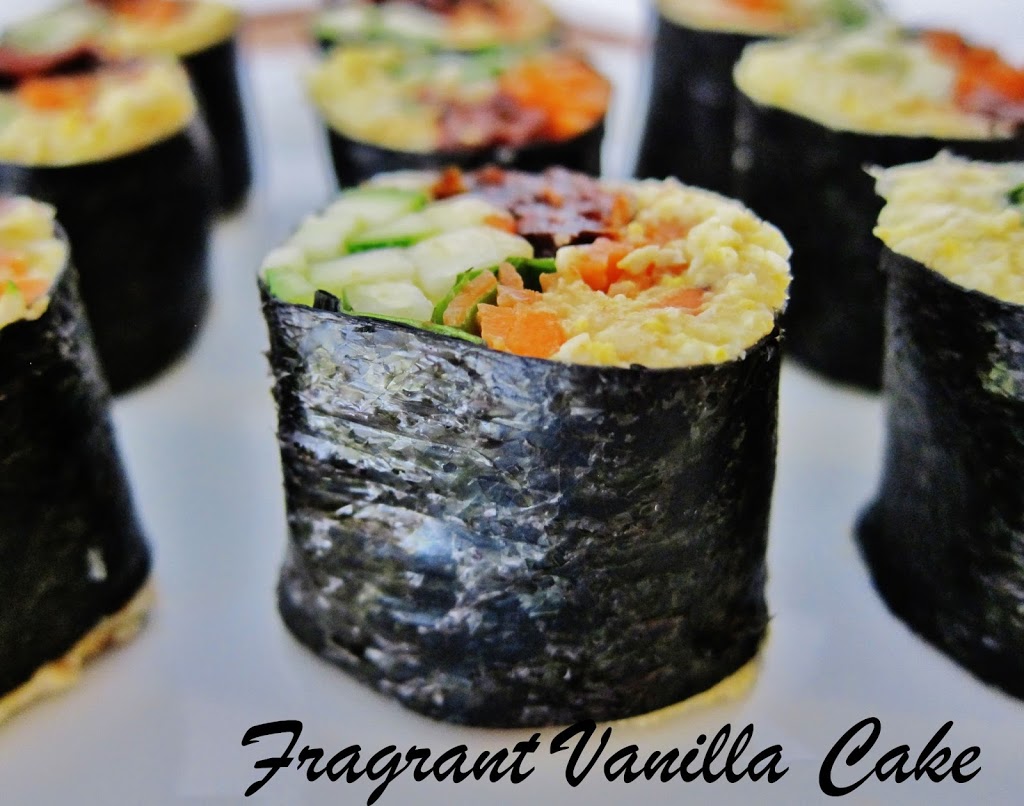 Raw Summer Sushi Rolls
I had a lot of random summer veggies in my fridge, but I wanted to make something more interesting than a salad. However I did not want it to require a lot of work. The answer? Sushi! Not Asian sushi though, this sushi was just summer vegetable sushi and delicious at that!
I had some fresh organic sweet corn that I wanted to include, so I made a sort of "hummus" out of it to spread in the wraps. Next, I included some flavorful sun dried tomatoes, zucchini, carrots and my favorite herb, fresh basil.
My boyfriend Eric that had been watching me make them was asking if he could eat some right away...and quickly finished the ugly end ones that did not make the pictures, plus another plate after. I don't blame him, they were really good!
Raw Summer Sushi Rolls
Serves 2-3
Corn "hummus"
1 1/4 cups fresh organic sweet corn
1 cup raw cashews (soaked 2 hours and drained)
sea salt to taste
1 garlic clove
Veggies:
2 small zucchini, cut julienne
2 medium carrots, cut julienne
1/4 cup fresh basil cut chiffonade
1/2 cup sun dried tomatoes, soaked in filtered water until soft, then drained cut julienne
6 nori wraps
To make the hummus, place all ingredients in a food processor and process until smooth, set aside.
To assemble rolls, place 1 piece of nori out on a work surface and spread about 2 Tbsp of the hummus along the top. Next, place some zucchini in a line along that, then some carrots, then sprinkle some basil, then a line of the sun dried tomatoes. Next, roll it up from the top down tightly, wet the edge with water to make the nori stick together and set aside. Repeat with the other 5 rolls. Cut each roll into 1 inch slices and place cut side up on a plate. Enjoy!
(Visited 92 times, 1 visits today)