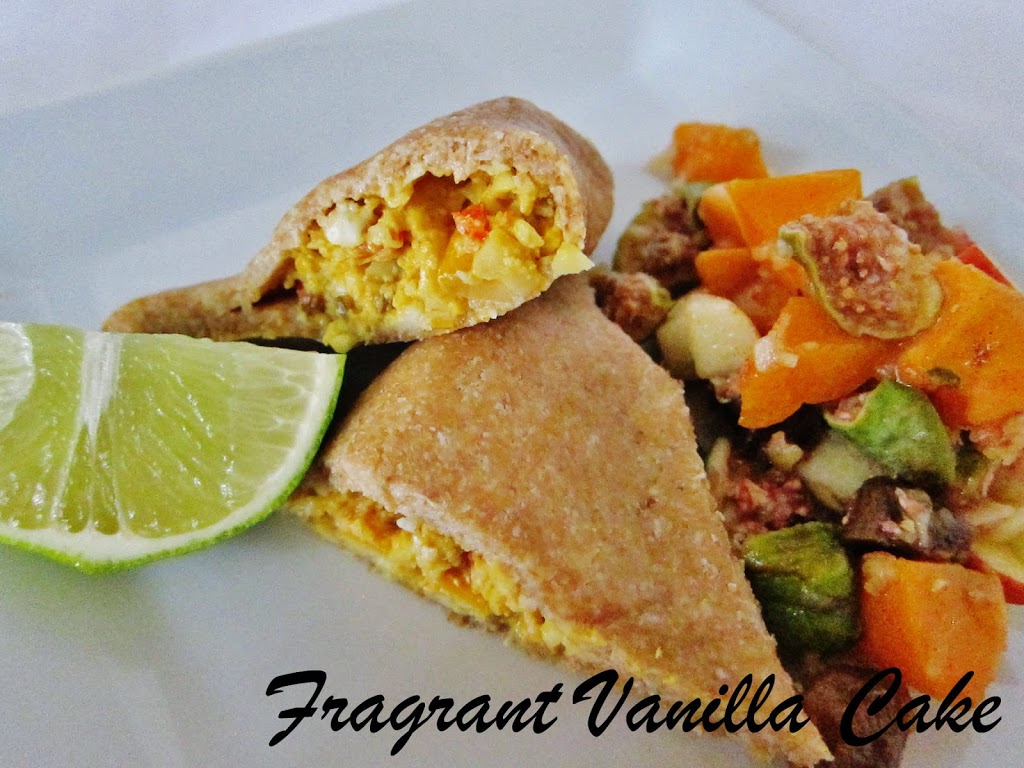 Raw Summer Squash and Cauliflower Samosas with Apricot Fig Chutney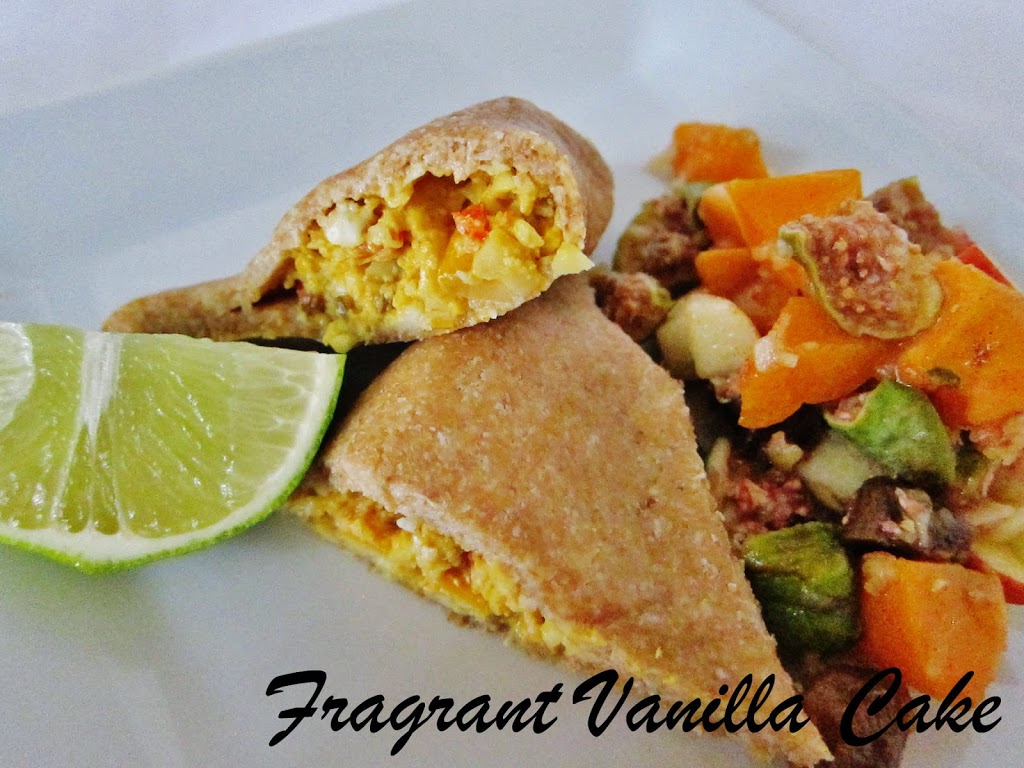 I have been craving lots of spices in my food lately. So I decided to make something a little Indian inspired. Raw Samosas! The minute I thought of the idea while I was at work, I knew I had to make them that night. They sounded better and better to me the more I thought about it too! I had some summer squash and cauliflower that I thought would be wonderful in a curried filling so it was perfect!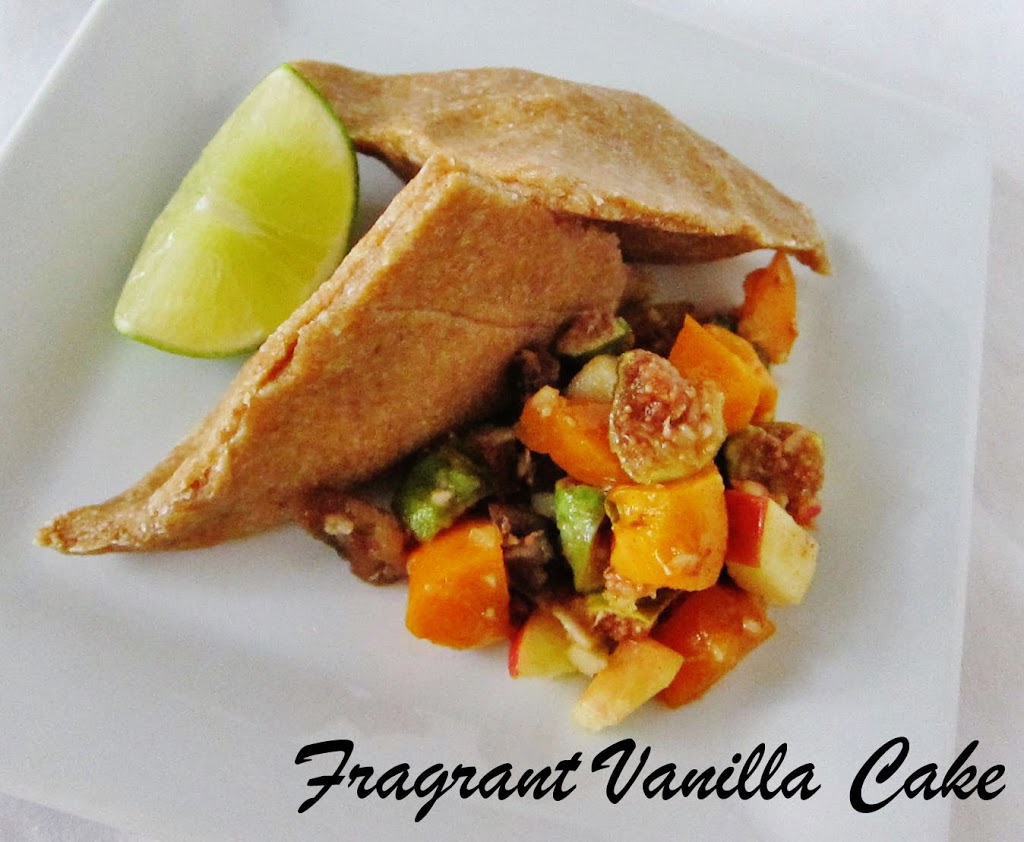 They turned out awesome after a few hours in the dehydrator, and I made a sweet apricot fig chutney to go alongside them which paired well with the spices in the filling. This is why I love summer, access to lots of fresh veggies to make creative things with!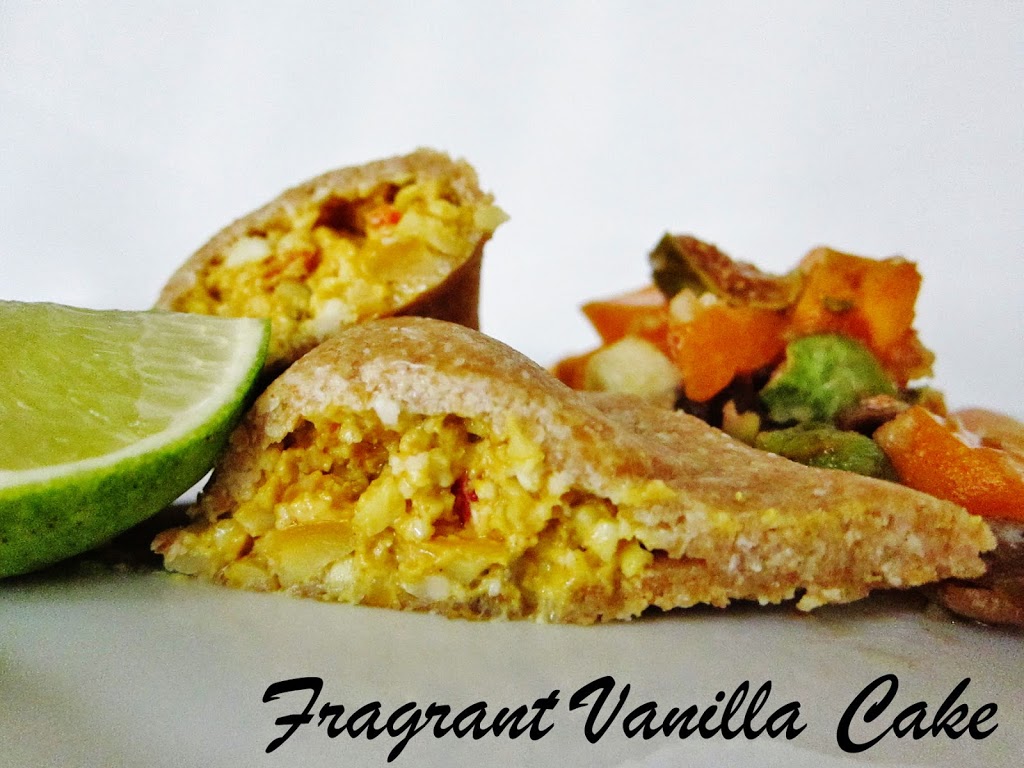 Raw Summer Squash and Cauliflower Samosas with Apricot Fig Chutney
Makes 14


crust:
2 1/2 cups finely shredded dried coconut
2 cups sprouted, dehydrated buckwheat groats (or additional coconut)
2 cups ground golden flaxseed
1 cup yellow summer squash, diced
1/3 cup filtered water or as needed
1/4 cup raw coconut nectar or your choice liquid raw sweetener
1/2 tsp himalayan salt
Filling:
1/4 cup raw coconut butter (not oil), warmed to liquid
1/4 cup shredded coconut
1 red bell pepper, diced
1 1/2 cups cauliflower, diced
2 small yellow summer squash, diced
1/4 cup red onions, diced
1 garlic clove, minced
2 Tbsp lime juice
2 Tbsp mild curry powder
1/4 tsp himalayan salt or to taste
Apricot Fig Chutney:
1 sweet apple, diced (divided)
2 Tbsp cider vinegar
2 Tbsp raw coconut nectar (or your choice liquid raw sweetener)
1 tsp cinnamon
2 fresh apricots, diced
1/2 cup fresh figs, (or dried and rehydrated) quartered
1/2 cup dried apricots, rehydrated and quartered
1/2 cup raisins
a pinch sea salt
To make the dough, combine coconut, buckwheat, and flax in a food processor and process until finely ground (essentially you are creating a flour, you want it that fine). Add the remaining dough ingredients, and process until holding together like dough (if it seems too dry add little more filtered water 1 tsp at a time, if too sticky a few more Tbsp flaxseed). Roll out 1/8 inch thick in a large square or rectangle on a piece of parchment (if too sticky, refrigerate for about 10 minutes and oil your rolling pin). Cut into 14 squares (you may need to re-roll some) Set squares aside in the fridge.
To make the filling, combine all ingredients in a food processor and pulse a few times to combine and chop (but not too much, you want it very chunky). Spoon a little filling into the center of each dough, then fold it over and press the edges together to seal. Dehydrate for about 2-3 hours until the outside of the dough is dry (this step can be skipped the dough will just be softer).
Meanwhile, to make the chutney, combine half the apple, the vinegar, the coconut nectar and cinnamon in a food processor and process until smooth. Place in a bowl with the other ingredients and stir until well blended. Let sit for at least 30 minutes to allow the flavors to meld.
Serve the samosas with the sauce.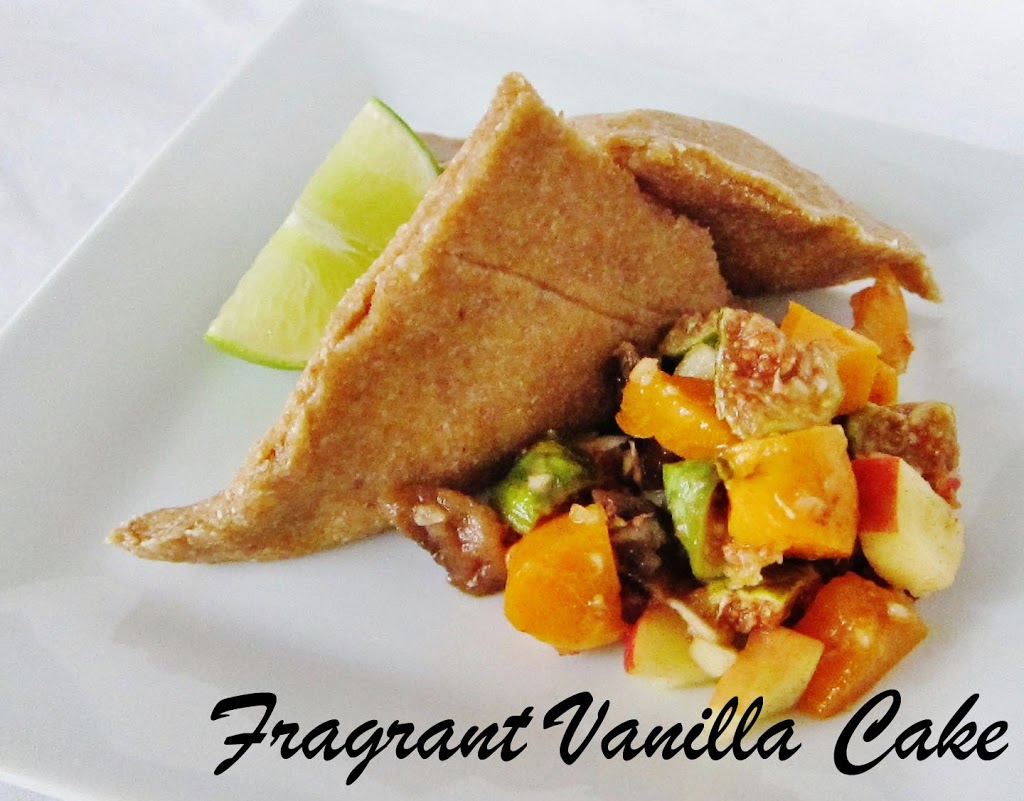 (Visited 29 times, 1 visits today)