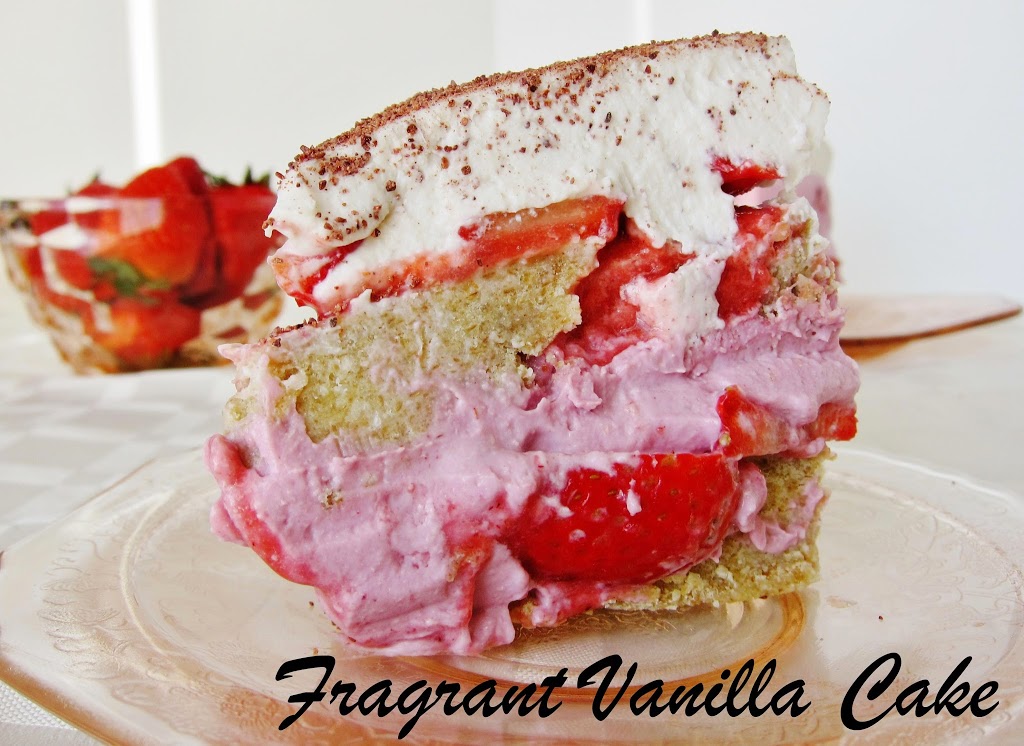 Raw Strawberry Tiramisu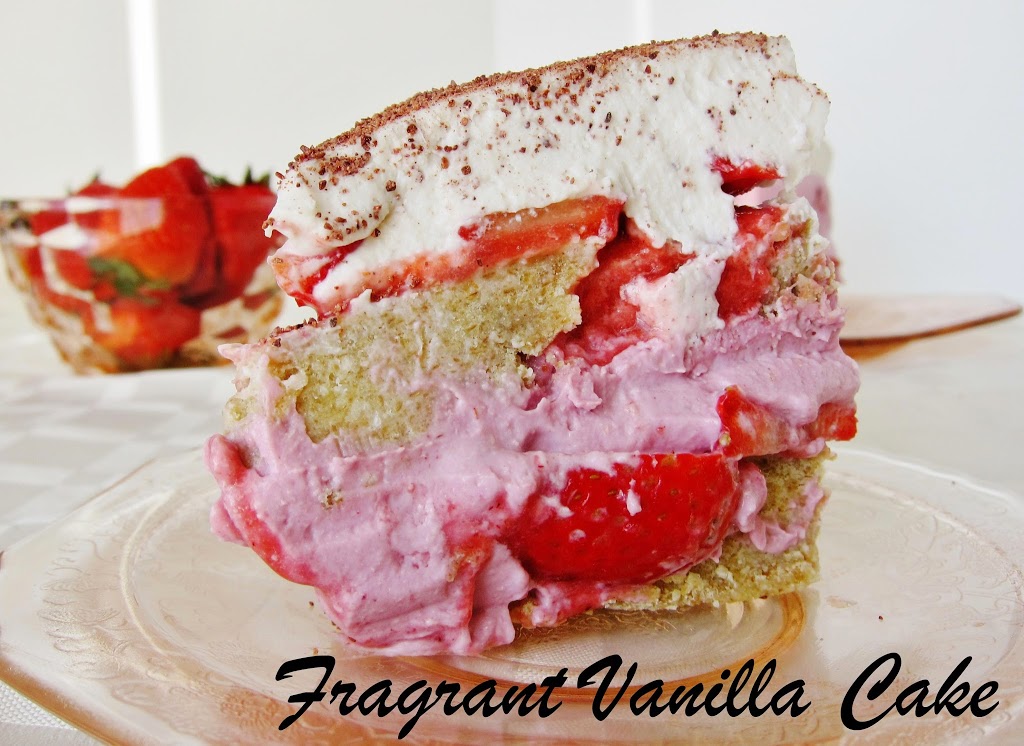 I tend to get into traditions, and one tradition is me and Eric eating dessert together every Sunday when he gets off work.  Enjoying dessert together is rather romantic, in fact last year for Valentine's day instead of going out (since we are not into the zoo scene, jacked up prices and set menus where you do not get to pick anything) we stayed in and ate dessert for dinner.  The first dessert we shared together on a Sunday, was actually a raw banana tiramisu about a year ago. I thought it was about time I made tiramisu for us to enjoy again!  But this time, it would be with fresh strawberries.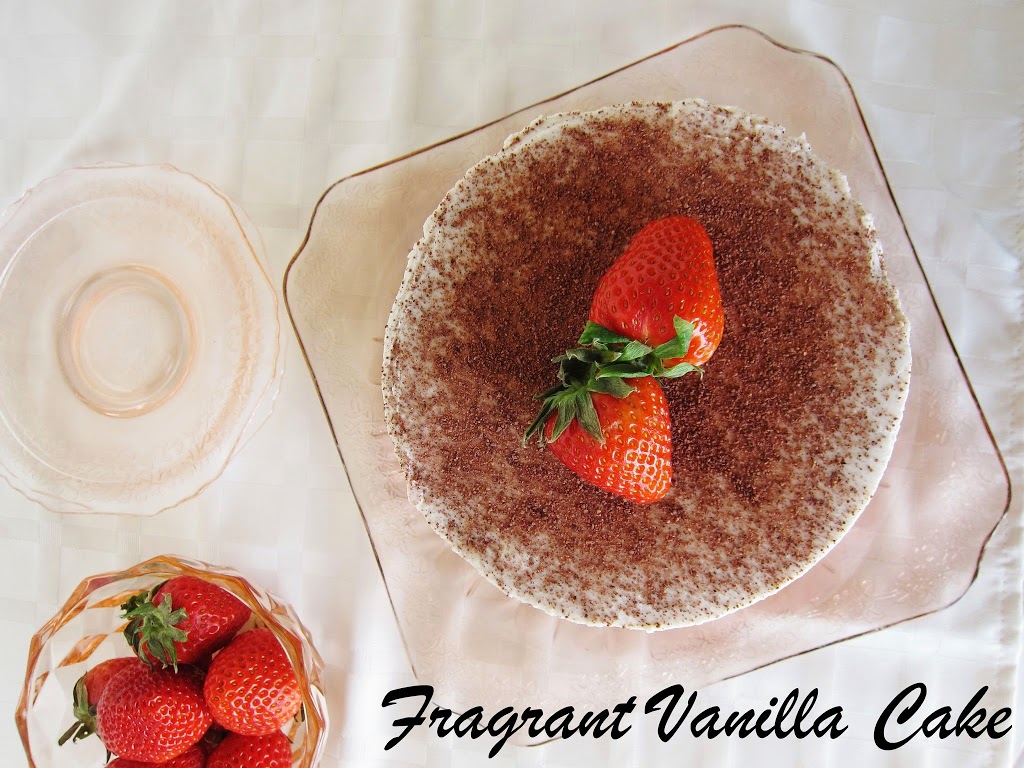 No coffee in sight here, but I am still calling it tiramisu.  I made vanilla almond lady fingers to layer in between the luscious strawberry and vanilla almond creams, and a smooth strawberry sauce to soak them in.  It was all delicious as I nibbled on the scraps and extra cream, so I knew this would be amazing once finished.  I topped it off with a dusting of raw cacao in the tiramisu tradition, and I could not wait to enjoy it!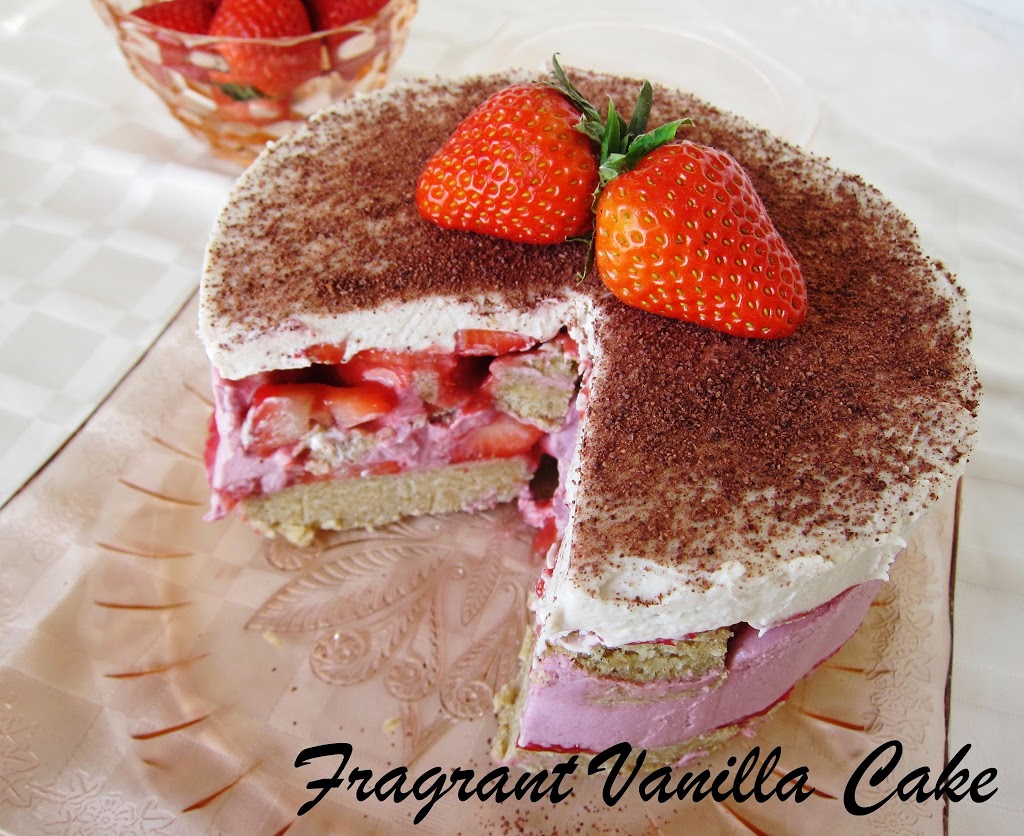 It was heavenly.  Probably the best tiramisu I have eaten since I prefer strawberries in my desserts to coffee.  This would be perfect for Valentine's day...and I can't think of a more romantic way to spend it than eating dessert with the one you love!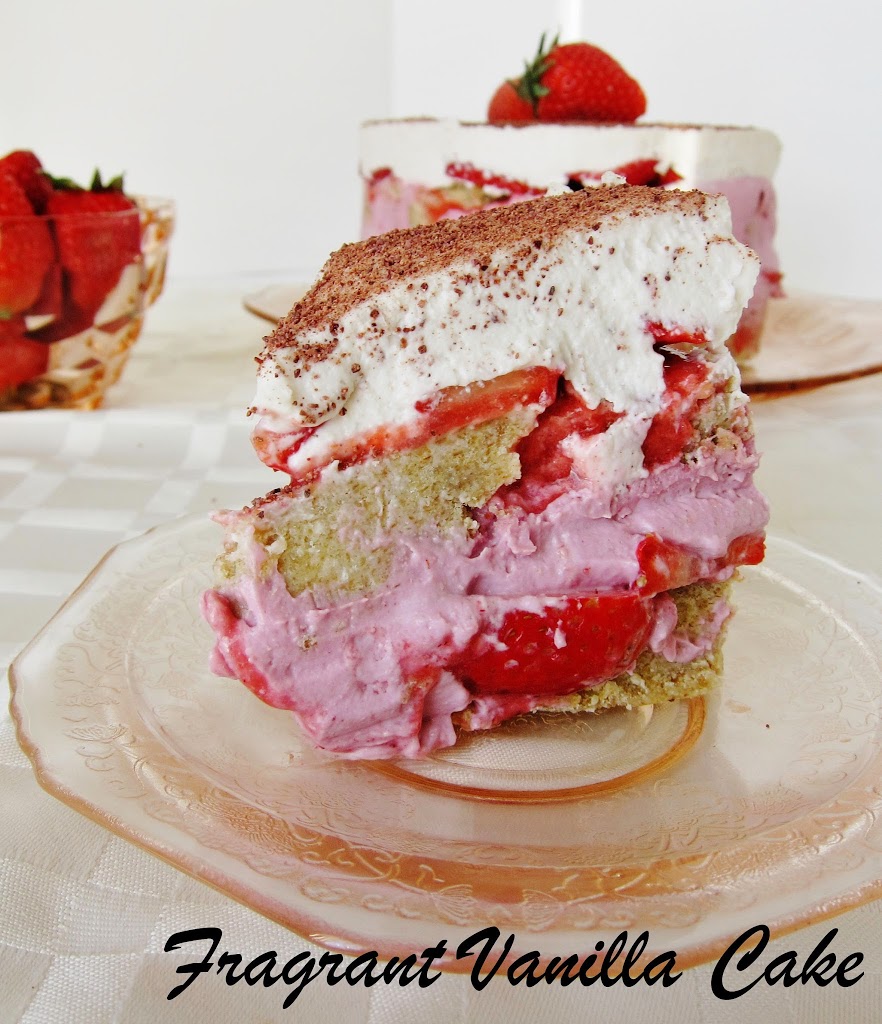 Raw Strawberry Tiramisu
Makes 1 6 inch tiramisu
Ingredients:
Ladyfingers batter:
2/3 cup ground flaxseed
1 3/4 cups plus 2 Tbsp finely shredded dried coconut
1/2 tsp sea salt
2  tsp pure vanilla extract
1 tsp almond extract
3/4 cup young coconut meat*
3/4 cup soft medjool dates, pitted (soaked in filtered water for 30 minutes if not soft, then drained)
1/4 cup plus 2 Tbsp raw coconut nectar
1 cup plus 2 Tbsp raw coconut milk
Cream:
4 cups young coconut meat**
1 cup coconut water
1/4 cup plus 2 Tbsp raw coconut nectar or agave nectar
1/4  tsp sea salt
seeds of one vanilla bean, or 1 Tbsp pure vanilla extract
3/4 Tbsp raw coconut butter, warmed to liquid
1 cup fresh organic strawberries
Sauce:
1 cup organic strawberries
1 Tbsp lemon juice
1 tsp vanilla
a pinch sea salt
1 1/2 cups sliced fresh organic strawberries
raw cacao powder for dusting
Instructions:
Combine flour, flax seed, coconut flour, sea salt, in a large bowl and whisk together until and set aside.
To a food processor, add the dates, vanilla, almond extract, coconut and coconut milk and nectar to the processor and process until pretty smooth. Add the wet ingredients to the dry ingredients and mix until smooth with a sturdy spoon (wooden works well) and well incorporated (the batter will be stiff, so you might want to use your stand mixer if you have one (if your batter is too stiff, add a little more coconut milk until it is the consistency of soft dough.  Sometimes young coconuts vary in dryness so you may need a little more if that is the case).
Place on a lined dehydrator sheet.  Spread out into a rectangle 1 inch thick, and score into ladyfingers (you should have 2 rows, and they should be about 1 inch  wide).  Dry for about 18-20 hours (until dry but still a little moist), then remove from the dehydrator, and cut them into ladyfingers.
Meanwhile, to make the cream, combine all ingredients but the coconut butter in a food processor and process until smooth.  With the motor running, add the coconut butter and and process a minute more.  Divide the mixture between 2 bowls, and pour one back into the food processor.  Add the berries and puree until smooth.  Pour back into the bowl, and set the bowls aside in the fridge.
To make the sauce, combine all ingredients in the food processor and process until smooth, set aside.
To assemble the tiramisu, place half the ladyfingers into a 6 inch tall spring form pan (of it is not tall, line the sides with parchment that extends about an inch over the pan).  Cut the ladyfingers so that they fit the bottom (no need to be perfect).  Drizzle half the strawberry sauce over it, then arrange half the sliced strawberries over that.  Pour the strawberry cream over that, and smooth out. Arrange the rest of the lady fingers over that (cutting to fit the pan), then drizzle over the rest of the sauce, and arrange the rest of the berries on top of that.  Pour the plain cream over that, and smooth the top.
Place in the freezer for at least 4 hours until set.
When ready to serve, un-mold, and dust the top with raw cacao powder.
*If you do not have access to young coconut meat, for in the batter, you can substitute 1 cup finely shredded dried coconut plus 1/2 cup coconut water or filtered water for it.
**If you do not have access to young coconut meat, for the frosting, you can substitute 2 cups raw cashews soaked for 4 hours and drained if you do not mind the recipe not being nut free.
(Visited 162 times, 1 visits today)