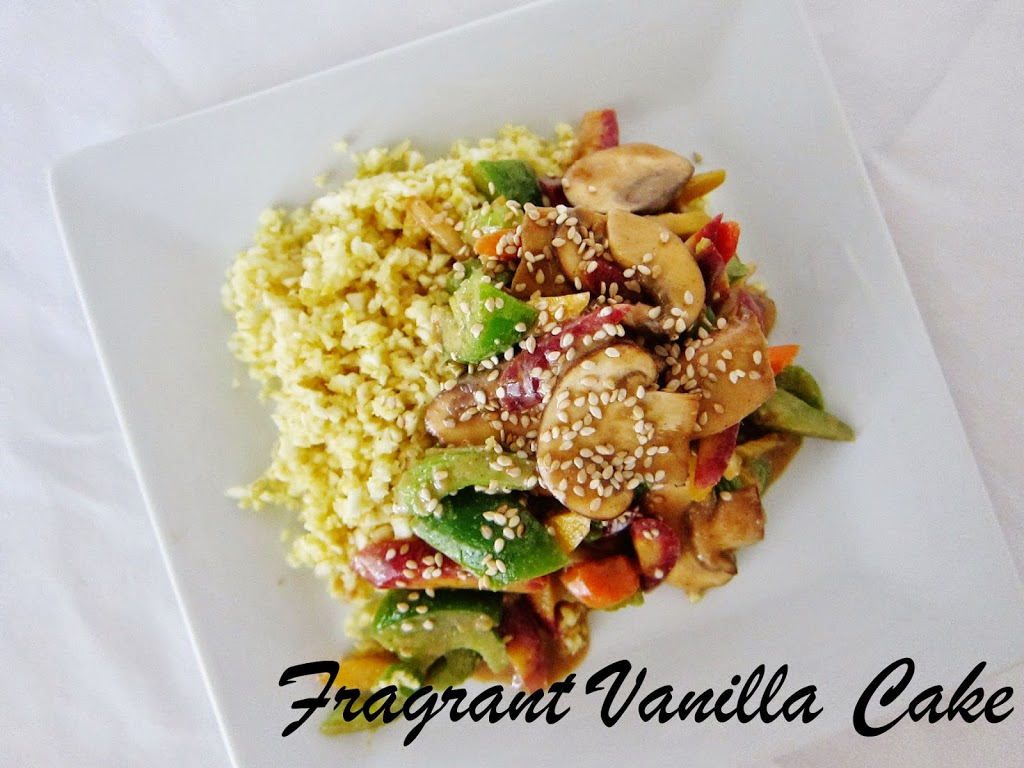 Raw Sesame Vegetable Stir Fry with Celeriac Garlic Rice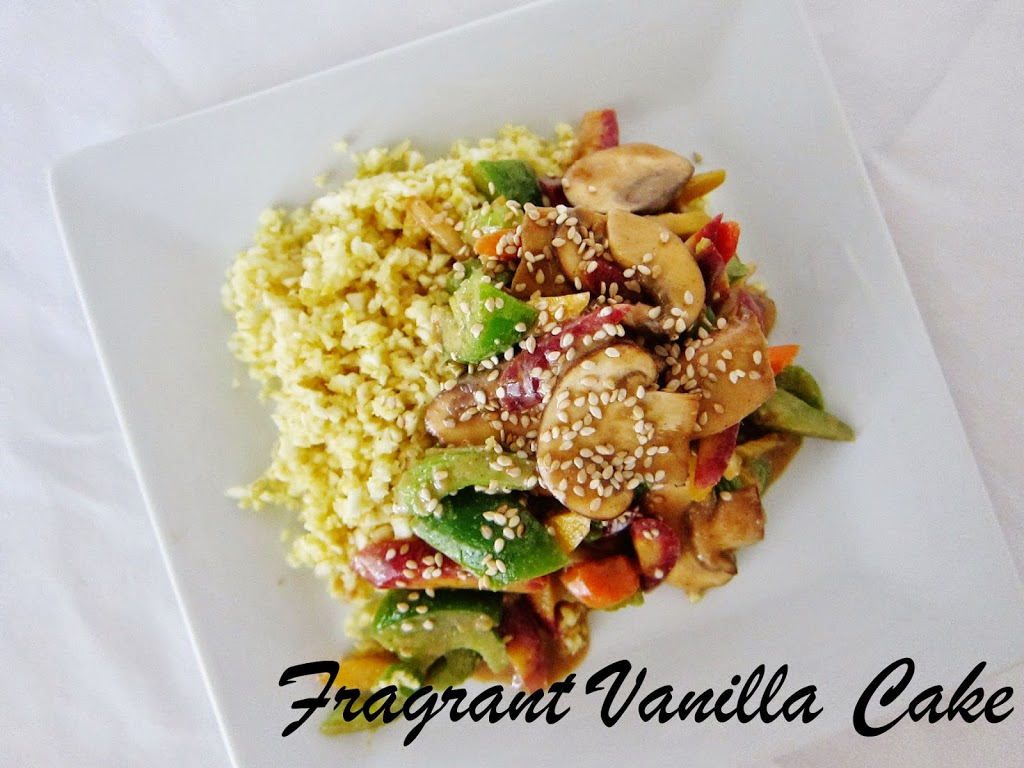 I had a celeriac last week and I wanted to try making rice out of it. After all, it seemed like it would be good for that with its white firm flesh. I made the rice, with a little garlic, nutritional yeast and salt added in and it was delicious, just like that. I decided though that it needed something to go with it, so I made a sesame vegetable stir fry using what I had on hand.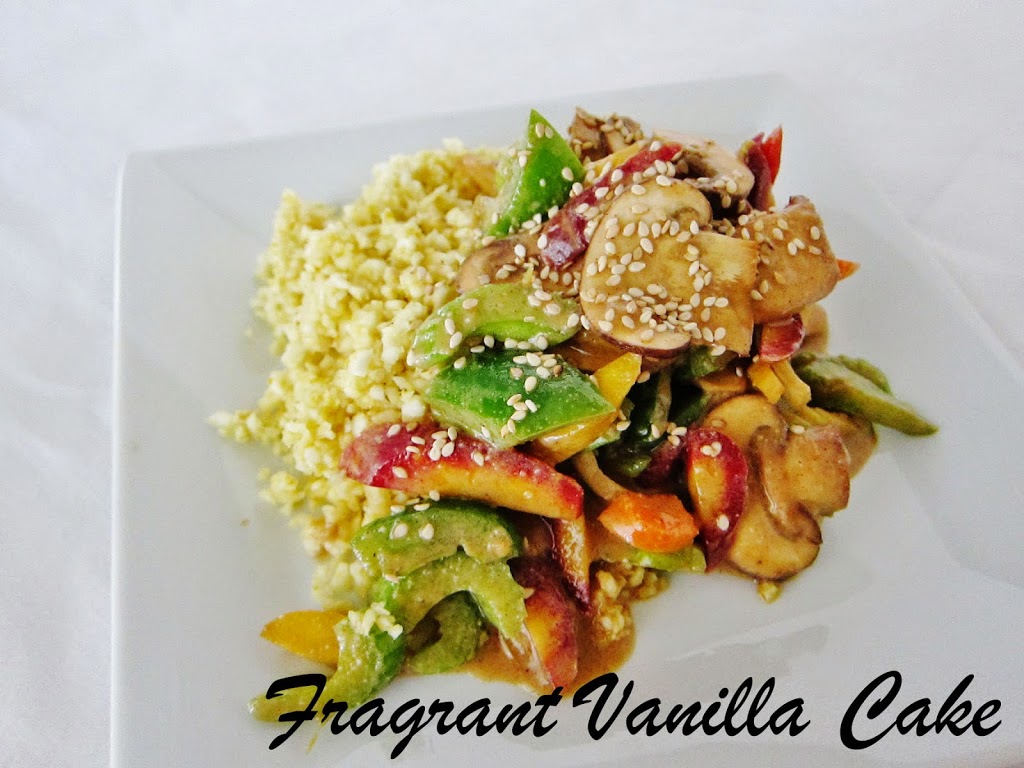 The stir fry sauce was a little silky due to the tahini I added to it, and it was pretty crave worthy once paired with the veggies and rice. The whole thing was one of the most delicious savory dishes I have made lately which is why I had to share it with you all!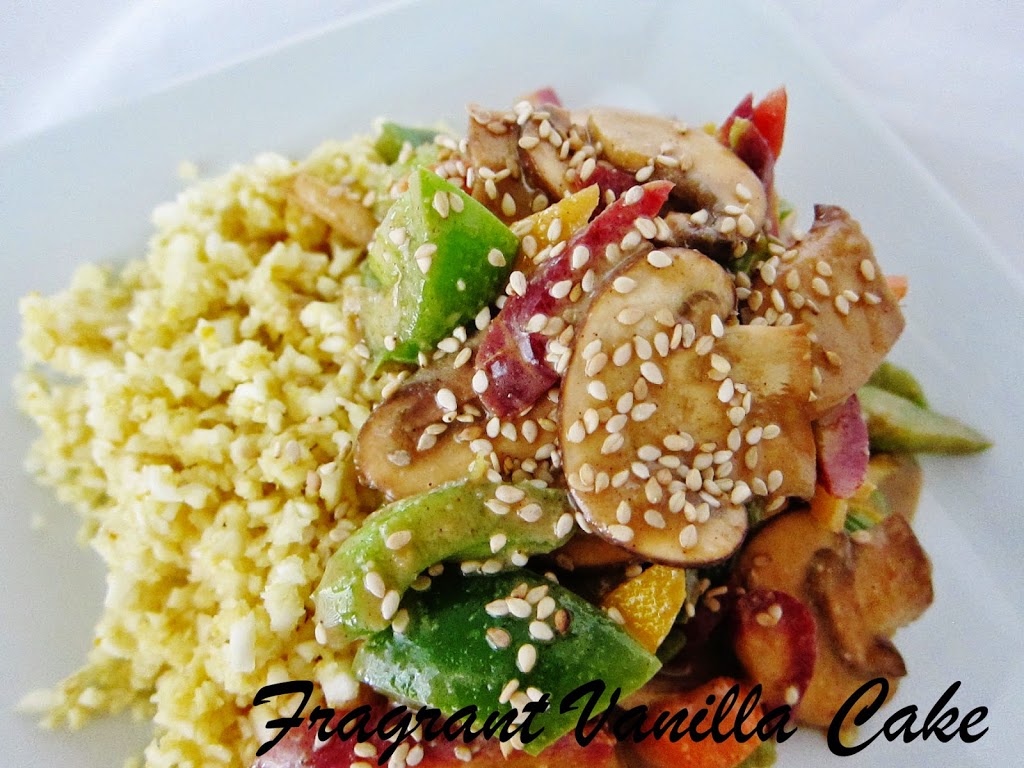 Raw Sesame Vegetable Stir Fry with Celeriac Garlic Rice
Serves 2
Rice:
1 large celeriac (about 4 cups), cut into large cubes
1 clove garlic
sea salt to taste
2 Tbsp nutritional yeast (optional)
Stir Fry:
4 stalks celery, sliced
1 bell pepper
4 small carrots, halved and sliced
1 cup crimini mushrooms, sliced
1/4 small onion, sliced
Sauce:
1/4 cup raw tahini
2 Tbsp nama shoyu
2 Tbsp cider vinegar
1 Tbsp sesame oil
1 clove garlic, minced
sesame seeds for sprinkling
For the rice, combine all ingredients in a food processor and pulse until chopped up small like grains of rice (but do not over process or you will get mush). Set aside. Combine the veggies in a large bowl. Whisk together the sauce ingredients, then toss with the veggies. Serve over the rice and sprinkle with sesame seeds.
(Visited 73 times, 1 visits today)